Good Manufacturing Practices (GMP) Standards: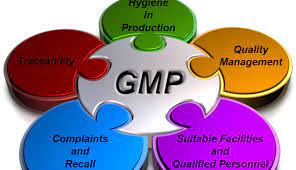 The government has set a deadline for pharmaceutical companies to implement the revised Good Manufacturing Practices (GMP) standards, aligned with World Health Organisation (WHO) standards.
New regulations:
Companies with over Rs 250 crore turnover must adopt the revised GMP within six months, while smaller enterprises having a turnover of less than 250 crore have a year.
Non-compliance could lead to license suspension or penalties.
The move aims to enhance drug quality and safety, addressing deficiencies found in inspections
The changes will include a pharmaceutical quality system, quality risk management, and product quality review.
Good Manufacturing Practices (GMP)
Good Manufacturing Practices (GMP)standards are guidelines and regulations that ensure the quality, safety, and consistency of pharmaceutical products.
GMP system was first incorporated in India in 1988 in Schedule M of Drugs and Cosmetics Rules, 1945.
It was revised in 2018, bringing them on par with WHO standards.
Presently, only 2,000 of 10,500 manufacturing units in the country were found to be compliant with WHO-GMP standards.