Government Security Acquisition Programme (G-SAP) 1.0: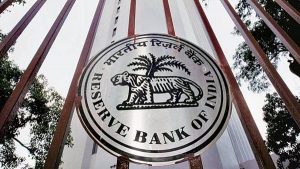 The Reserve Bank of India (RBI) has put in place a secondary market Government Security Acquisition Programme (G-SAP) 1.0 for orderly evolution of the yield curve in FY22.
Under the programme, the central bank will purchase government bonds of worth Rs 1 trillion (or one lakh crores of rupees).
The GSAP 1.0 will provide more comfort to the bond market. As the borrowing of the Government increased this year, RBI has to ensure there is no disruption in the Indian market.
The programme will help to reduce the spread between the repo rate and the ten-year government bond yield.
The G-SAP will almost serve the purpose of an OMO calendar, which had been on the bond market's wish list for a long time.
Open market operations are the sale and purchase of government securities and treasury bills by RBI or the central bank of the country.
The objective of OMO is to regulate the money supply in the economy.
It is one of the quantitative monetary policy tools.
RBI carries out the OMO through commercial banks and does not directly deal with the public.