Hindi Diwas: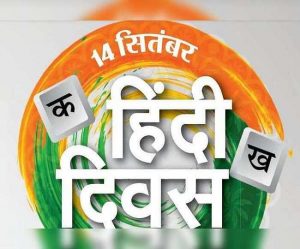 Hindi Diwas was celebrated across the country on September 14, 2021.
It was on this day in 1949 that the constituent assembly adopted Hindi written in Devanagari as the official language of the country.
It is one of the 22 scheduled languages of the Republic of India.
It is celebrated across schools and colleges as well as offices. On the day, students are encouraged to participate in various events including essay and letter-writing along with language competitions.
It is also on this day that the President of the country felicitates people for their contribution to Hindi language and literature.
In India alone, there are roughly about 43.6 per cent speakers, who identify Hindi as their mother tongue — according to the 2011 census.
The language has other variants as well, like Awadhi, Braj and Khadi Boli.