Raja Mahendra Pratap Singh: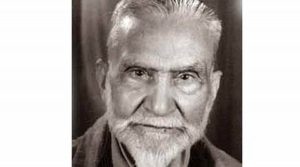 Prime Minister Narendra Modi recently laid the foundation stone for Raja Mahendra Pratap Singh State University in Aligarh.
It will provide affiliation to 395 colleges of the Aligarh division.
Raja Mahendra Pratap Singh Born in a royal family on December 1, 1886 in Hathras, Raja Mahendra Pratap Singh was a freedom fighter, social reformer and a figure representing the Jat community, predominant in Western Uttar Pradesh.
In 1914, during World War I, Mahendra Pratap left India and led the German-backed first Provisional Government of India in Kabul, Afghanistan and declared himself its President while waging a war against colonial rule.
It was around this time (1917) that Mahendra Pratap was received by Lenin and Leon Trotsky in Petrograd, in Russia.
The British announced a bounty on his head and he fled to Japan to continue his movement.
In 1911-12, he went off to fight in the looming Balkan War in Turkey, on the side of the Ottoman empire, along with fellow students from the Mohammedan Anglo Oriental College (MAO)
In 1932, he was nominated for the Nobel Peace Prize.
Established Prem Maha Vidyalaya, a polytechnic college, in Vrindavan, which offered various courses, including carpentry, pottery and textiles under one roof.
He gave his own residence to establish the first technical school of the country.
He founded the world federation.