India's GDP: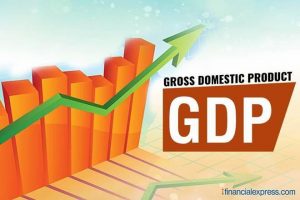 India's gross domestic product (GDP) grew by 8.4% in the July to September quarter, compared to a 7.4% contraction a year ago, with the economy's gross value added (GVA) rising 8.5%, the National Statistical Office said.
Factoring in the first quarter GDP growth of 20.1%, the first half of this year has recorded 13.7% growth and India is likely to record double digit growth for 2021-22 as a whole, the Finance Ministry's Chief Economic Adviser (CEA) Krishnamurthy Subramanian said.
Economists, however, were not fully convinced about the extent and durability of this recovery and reacted with caution.
Though the absolute GDP in the second quarter (Q2) was 0.3% higher than pre-pandemic levels, there were still many worrying areas.
In particular the insipid private consumption spending that still languished below pre-COVID levels along with activity in employment-intensive sectors like construction and contact-intensive sectors like retail and hotels.
The base effect of negative growth last year also helped nudge the GDP numbers up, most independent economists say, although the CEA said the base effect by itself does not make the recovery 'less noteworthy'.