India's Growth Forecast: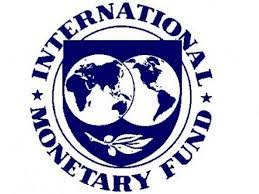 The International Monetary Fund (IMF) recently trimmed its FY23 growth forecast for India by 60 basis points from its July projection of 7.4 per cent to 6.8 per cent, its steepest cut for any major economy barring the US.
IMF's move follows the World Bank slashing its FY23 growth projection for India to 6.5 per cent recently from 7.5 per cent predicted earlier.
India is projected to grow at 6.8% in the current fiscal year, following 8.7% growth in fiscal year that ended March 31 as per figures released in the IMF's October 2022 World Economic Outlook.
Growth rate for this year for India has been revised downward by 0.6 percentage points relative to the IMF's June 2022 forecast, following a weaker output in the second quarter, and subdued external demand.
The forecast for the next fiscal year remains unaltered at 6.1%.
The IMF has projected 6.9% consumer price inflation this year and 5.1% next year.
For the world as a whole, growth will slow down from 6.0% in 2021 to 3.2% in 2022 and 2.7% in 2023.