India's Sovereign Green Bonds Framework: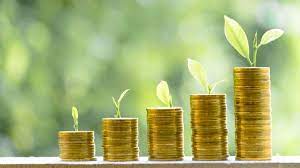 The Union Minister for Finance & Corporate Affairs has approved the final Sovereign Green Bonds Framework of India.
Sovereign Green Bonds will be issued for mobilising resources for green projects.
The Framework comes close on the footsteps of India's commitments under "Panchamrit" as elucidated by the Prime Minister at Conference of Parties (COP) 26 at Glasgow in November 2021.
It will further strengthen India's commitment towards its Nationally Determined Contribution (NDCs) targets, adopted under the Paris Agreement.
Green Finance Working Committee (GFWC) was constituted to validate key decisions on issuance of Sovereign Green Bonds.
The framework has been rated 'Medium Green', with a "Good" governance score by a Norway-based independent second opinion provider CICERO.
The 'Medium Green' rating is assigned 'to projects and solutions that represent significant steps towards the long-term vision, but are not quite there yet.
All fossil fuel-related projects have been kept out of the framework, along with biomass-based renewable energy projects that rely on feedstock from 'protected areas'.
Sovereign Green Bonds:
Green bonds are issued by companies, countries and multilateral organisations to exclusively fund projects that have positive environmental or climate benefits and provide investors with fixed income payments.
The projects can include renewable energy, clean transportation and green buildings, among others.
Proceeds from these bonds are earmarked for green projects. This is unlike standard bonds, the proceeds of which can be utilized for various purposes at the discretion of the issuer.
By the end of 2020, 24 national governments had issued Sovereign Green, Social and Sustainability bonds totalling a cumulative USD 111 billion dollars, according to the London-based Climate Bonds Initiative.