IPCC: Sixth Assessment Report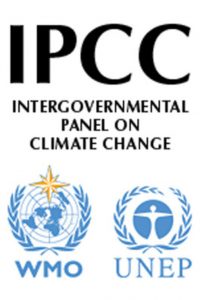 The United Nations' climate science body, the Intergovernmental Panel on Climate Change (IPCC) published the third part of its Sixth Assessment Report (AR6).
This second part of the report was published in March 2022 which was about climate change impacts, risks and vulnerabilities, and adaptation options.
The first part of this report, on the physical science of climate change was published in 2021. It had warned that 1.5 degree Celsius warming was likely to be achieved before 2040 itself.
Key Findings of the Report:
In 2019, global net anthropogenic Greenhouse gas (GHG) emissions were at 59 Gigatonnes of carbon dioxide equivalent (GtCO2e), 54% higher than in 1990.
The average annual rate of growth slowed to 1.3% per year in the period 2010-19, compared to 2.1% per year in the period 2000-09.
At least 18 countries have reduced GHG emissions for longer than 10 years on a continuous basis due to decarbonisation of their energy system, energy efficiency measures and reduced energy demand.
Carbon inequality remains pervasive as ever with Least Developed Countries (LDCs) emitting only 3.3% of global emissions in 2019.
Their average per capita emissions in the period 1990-2019 were only 1.7 tonnes CO2e, compared to the global average of 6.9 tCO2e.
LDCs contributed less than 0.4% of total historical CO2 emissions from fossil fuels and industry in the period 1850-2019.
Globally, 41% of the world's population lived in countries emitting less than 3 tCO2e per capita in 2019.
It also adds that demand-side mitigation, ie, behavioural changes such as adopting plant-based diets, or shifting to walking and cycling "can reduce global GHG emissions in end use sectors by 40-70% by 2050 compared to baseline scenarios" and improve wellbeing.
Most of the potential for demand-side mitigation currently lies in developed countries.
The IPCC states that low-cost climate mitigation options could halve global GHG emissions by 2030. In fact, the long-term benefits of limiting warming far outweigh the costs.
Financial flows fall short of the levels needed to achieve the ambitious mitigation goals, however.
The gaps are the widest for the agriculture, forestry, and other land uses (AFOLU) sector and for developing countries.
Intergovernmental Panel on Climate Change:
It is the international body for assessing the science related to climate change.
It was set up in 1988 by the World Meteorological Organisation (WMO) and United Nations Environment Programme (UNEP) to provide policymakers with regular assessments of the scientific basis of climate change, its impacts and future risks, and options for adaptation and mitigation.
IPCC assessments provide a scientific basis for governments at all levels to develop climate related policies, and they underlie negotiations at the UN Climate Conference – the United Nations Framework Convention on Climate Change (UNFCCC).