Journalists Welfare Scheme: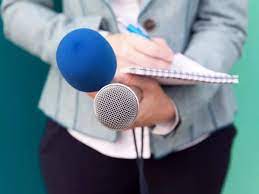 Ministry of Information and Broadcasting has constituted a ten member Committee headed by Shri Ashok Kumar Tandon, renowned Journalist and Member, Prasar Bharati to take a look at the existing guidelines of Journalists Welfare Scheme of the Ministry of Information and Broadcasting and make appropriate recommendations for changes therein.
This decision is considered significant in the light of the several changes that have taken place in the media eco space including the loss of a large number of journalists due to COVID-19 and the broad basing of the definition of the "Working Journalists".
With the enactment of Occupational, Safety, Health and Working Condition Code 2020, the definition of the Working Journalists has been broadened to include within its fold those working in both traditional and digital media.
Further, it was also considered necessary to look at the possible parity between accredited and non-accredited journalists from the perspective of welfare and availing of benefits under the scheme.