LGBTIQ Persons In The World Of Work : ILO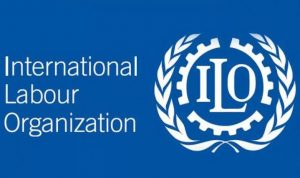 A document has been released by the International Labour Organisation (ILO) on "Inclusion of lesbian, gay, bisexual, transgender, intersex and queer (LGBTIQ+) persons in the world of work".
Around the world, LGBTIQ+ persons face harassment, violence and discrimination on the basis of sexual orientation, gender identity, gender expression and sex characteristics.
Discrimination has an economic cost not just to LGBTIQ+ persons and their families but also to enterprises and national economies.
Studies have shown that diversity in the workplace, including LGBTIQ+ persons, is better for business.
It recommended member countries, employers' organisations and representatives of workers to launch social protection programmes to remove barriers that LGBTIQ+ persons face in society.
A national policy and labour law review will allow governments to assess their country's work policy environment for LGBTIQ+ persons.
Consultation with LGBTIQ+ communities and employers' and workers' organisations will allow the identification of barriers faced by LGBTIQ+ persons. when entering the labour market and accessing government schemes, including those on social protection.
The ILO asked trade unions to help LGBTIQ+ workers to organise and exercise their right to freedom of association.