World Of Work Report : ILO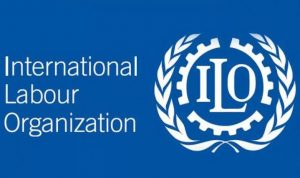 The "world of work" is being buffeted by multiple crises, says the ninth edition of the International Labour Organisation (ILO) Monitor.
After significant gains during the last quarter of 2021, the number of hours worked globally dropped in the first quarter of 2022, to 3.8 per cent below the pre-crisis benchmark (fourth quarter of 2019).
This is equivalent to a deficit of 112 million full-time jobs.
Multiple new and interconnected global crises, including inflation (especially in energy and food prices), financial turbulence, potential debt distress, and global supply chain disruption – exacerbated by war in Ukraine – means there is a growing risk of a further deterioration in hours worked in 2022.
The gender gap in hours worked also grew during the pandemic.
The report spells out a series of measures as a way forward, which are in line with ILO's Global Call to Action for a human-centred recovery , and the ILO-led UN initiative, the Global Accelerator for Jobs and Social Protection.