MSCI Index: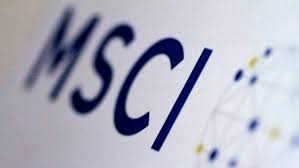 Global index provider MSCI has announced the inclusion of nine stocks in its MSCI Global Standard Index, effective as of the close of November 30, 2023.
MSCI Index is owned by the multinational investment management and financial services company Morgan Stanley.
It is an investment research firm that provides stock indexes, portfolio risk and performance analytics, and governance tools to institutional investors and hedge funds.
It is a leading provider of critical decision support tools, including stock indexes, and services for the global investment community.
MSCI indices facilitate the construction and monitoring of portfolios in a cohesive and complete manner, avoiding benchmark misfits.
It has over 160,000 indices in its portfolio.
MSCI has indexes for countries, regions, emerging markets, developed markets, small-cap, all cap and even Islamic indexes.
It selects stocks for its equity indexes that are easily traded and have high liquidity, with companies having high free float getting more weightage.
It prefers stocks that have active investor participation and are without owner restrictions.
MSCI India Index:
It is designed to measure the performance of the large and mid-cap segments of the Indian market.