Naan Mudhalvan scheme: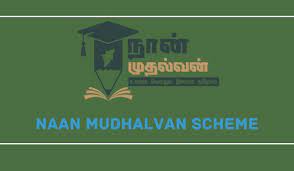 Corporates, industrial bodies and chambers of commerce are pitching in to play a crucial role in the Tamil Nadu government's 'Naan Mudhalvan' scheme aimed at equipping college students with industry-relevant skills.
It is an initiative of Tamil Nadu State government.
Naan Mudhalvan platform aims to provide dynamic information for college students on courses and relevant information about industry specific skill offerings.
This will enable the students of TamilNadu to get training in their chosen field of interest that will help them in achieving their career goals.
The objective of this scheme is to identify potential training providers, to impart various skill trainings based on current industry gaps.
Through this flagship program the students will be able to get trained and ensure they get jobs according to their skill sets.