National Investigation Agency: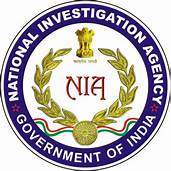 The Union Home Ministry handed over the probe into the barbaric killing of a pharmacist at Amravati in Maharashtra to the National Investigation Agency (NIA).
The NIA is the Central Counter-Terrorism Law Enforcement Agency of India mandated to investigate all the offences affecting the sovereignty, security and integrity of India.
It includes:

Friendly relations with foreign states.
Against atomic and nuclear facilities.
Smuggling of arms, drugs and fake Indian currency and infiltration from across the borders.

The offences under the statutory laws enacted to implement international treaties, agreements, conventions and resolutions of the United Nations, its agencies and other international organisations.
It was constituted under the National Investigation Agency (NIA) Act, 2008.
The agency is empowered to deal with the investigation of terror related crimes across states without special permission from the states under written proclamation from the Ministry of Home Affairs.
Headquarters: New Delhi
In the wake of the 26/11 Mumbai terror attack in November 2008, which shocked the entire world, the then United Progressive Alliance government decided to establish the NIA.
In December 2008, former Union Home Minister P. Chidambaram introduced the National Investigation Agency Bill.
The agency came into existence on 31st December 2008, and started its functioning in 2009.
Till date, the NIA has registered 447 cases.
The law under which the agency operates extends to the whole of India and also applies to Indian citizens outside the country.
Persons in the service of the government wherever they are posted.
Persons on ships and aircraft registered in India wherever they may be.
Persons who commit a scheduled offence beyond India against the Indian citizen or affecting the interest of India.