National Archives Of India: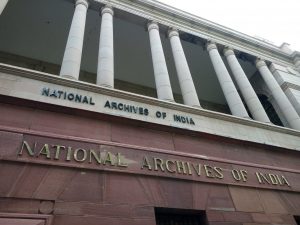 Culture Minister G. Kishan Reddy said the National Archives' records related to freedom fighters would be digitised within a year as a part of the commemoration of 75 years of Independence next year.
The National Archives of India is an Attached Office under the Ministry of Culture.
It was established in 1891 at Kolkata(Calcutta) as the Imperial Record Department.
Following the transfer of the capital from Calcutta to Delhi in 1911, the present building of the National Archives of India was constructed in 1926 in Delhi.
There are over 50 lakhs files/documents presently in the holdings in the National Archives of India.