Artificial Intelligence In eCourt Projects: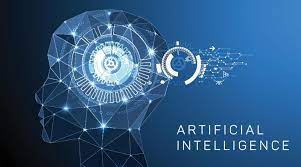 During the 2022 Budget session of Parliament, Law Minister Kiren Rijiju said that while implementing Phase 2 of the eCourt projects, under operation since 2015, a need was felt to adopt new, cutting-edge technologies of Machine Learning (ML) and Artificial Intelligence (AI) to increase the efficiency of the justice delivery system.
To explore the use of AI in judicial domain, the Supreme Court of India has constituted the Artificial Intelligence Committee which has mainly identified application of AI technology in translation of judicial documents, legal research assistance and process automation.
Several law firms are now keen on trying out new technologies for a quick reference on judicial precedents and pronouncements on cases with similar legal issues at stake.
The Mumbai-based Riverus, a "legal tech" firm, has developed ML applications that peruse troves of cases, "understand" them, and parse cases that are similar in content — very much like a human expert would do — in a fraction of the time.
Present status in India
Over the course of the COVID-19 pandemic, the use of technology for e-filing, and virtual hearings has seen a dramatic rise.
From the beginning of the lockdown in 2020 until January 8 this year, the Supreme Court of India emerged as a global leader by conducting 1,81,909 virtual hearings.
But the use of ML in India's legal sphere has so far been restricted to automating back-end work, and is still a very long way from being used as a decision-making tool for the judiciary.
SUVAS is a language-learning application being used to translate judgments, and SUPACE, which can draft a legal brief, comprise the initiatives being undertaken in the Indian judiciary as a part of incorporating ML-based applications.