New Chairman Of The UPSC: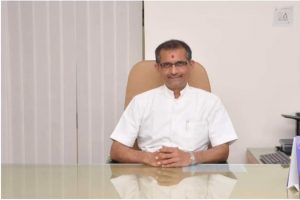 Manoj Soni took the Oath of Office and Secrecy as Chairman of the UPSC. He was already serving as the Chairman in charge since April 2022.
The Government of India Act 1919 provided for the establishment of a Public Service Commission in India for the first time.
The Act embodied the Montagu-Chelmsford reforms ,recommended in the report of the Secretary of State for India, Edwin Montagu, and the Viceroy, Chelmsford.
The Royal Commission on the Superior Civil Services in India (also known as Lee Commission) in its report submitted in the year 1924, recommended that urgent establishment of the statutory Public Service Commission as envisaged by the Government of India Act, 1919.
Subsequently the Public Service Commission was established on October 1, 1926 with Sir Ross Barker as the first Chairman of the Commission.
It was reconstituted as Federal Public Service Commission by the Government of India Act 1935.
With the inauguration of the Constitution of India on January 26, 1950, the Federal Public Service Commission came to be known as the Union Public Service Commission (UPSC).