Cryptocurrency Transactions: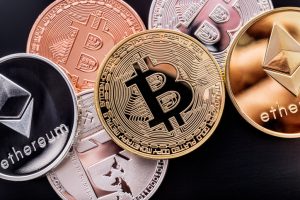 National Payments Corporation of India (NPCI) has refused to ban cryptocurrency transactions.
Further, it has put the onus on banks whether to ban transactions of cryptocurrency trades or not.
It told banks to make a decision based on the advice of their legal and compliance departments.
The National Payments Corporation of India (NPCI) serves as an umbrella body for the operation of retail payment in India.
This organization was established by the Reserve Bank of India along with the Indian Bank's Association under the provisions of the Payment and Settlement Systems Act, 2007.
Presently, NPCI is promoted by ten major promoter banks.
NPCI can operate the following payment systems:

National Financial Switch (NFS).
Immediate Payment System (IMPS).
Affiliation of RuPay Cards (debit cards/ prepaid cards) issued by banks and co-branded credit cards issued by non-banking financial companies (NBFCs) or any other entity approved by the RBI.
National Automatic Clearing House (ACH).
Aadhaar Enabled Payments System (AEPS).
Operation of Cheque Truncation System.

Products of NPCI:

RuPay.
National Common Mobility Card.
Bharat Interface for Money (BHIM).
Unified Payments Interface (UPI).
Bharat Bill Payment System.
NPCI's decision is based on the Supreme Court's March 2020 ruling which set aside a directive by the Reserve Bank of India from April 2018 to ban banks and finance companies for "dealing in virtual currencies or providing services to facilitate" anyone trading in crypto.
NCPI has not blocked the trades given that the RBI did not come out with any directive following the Supreme Court ruling.
About Cryptocurrency:
Cryptocurrencies are digital currencies in which encryption techniques are used to regulate the generation of units of currency and verify the transfer of funds, operating independently of a central bank.
It works on blockchain technology.
Examples: Bitcoin, Ethereum, etc.