The Supreme Court Has Declined A Plea Made By The Election Commission Of India To Restrain The Media: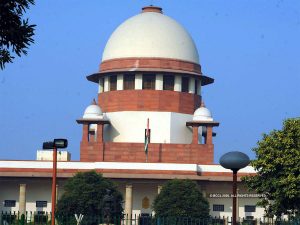 The Supreme court has declined a plea made by the Election Commission of India to restrain the media from reporting oral remarks made by a Division Bench of the Madras High court.
The HC judges had said that poll body officials should be charged with "murder" for allowing rallies and mass gatherings during the Tamil Nadu Assembly elections.
The judges had remarked that the EC was solely responsible for the COVID surge.
Observations made by the Supreme Court:
Real-time reportage of court proceedings, including the oral exchanges in courtrooms between judges and lawyers, is part of the right to freedom of speech.
With the advent of technology, we are seeing reporting proliferate through social media forums which provide real-time updates to a much wider audience.
This is an extension of the freedom of speech and expression that the media possesses.
This constitutes a virtual extension of the open court.
Such live reporting of court proceedings is a cause of celebration rather than apprehension.
Except in cases of child sexual abuse and marital issues, the phenomenon of free press should extend to court proceedings.
The court said oral observations made during the course of a hearing do not bind the parties and do not form a part of the judgment.
An exchange of views was intrinsic to the applicability of mind and the process of judging. .
On the nature of the remarks made by the Madras HC, the apex court said "a degree of caution and circumspection would have allayed the problems in the present case.