PM MITRA Parks: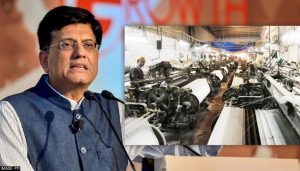 To position India strongly on the Global textiles map, the Government of India has approved the setting up of 7 PM MITRA parks as announced in Union Budget for 2021-22.
PM MITRA is inspired by the 5F vision of Prime Minister Modi. The '5F' Formula encompasses – Farm to fibre; fibre to factory; factory to fashion; fashion to foreign.
The 7 Mega Integrated Textile Region and Apparel Parks (PM MITRA) will be setup at Greenfield / Brownfield sites located in different willing States.
The PM MITRA parks will have Core Infrastructure: Incubation Centre & Plug & Play facility, Developed Factory Sites, Roads, Power, Water and Waste Water system, Common Processing House & CETP and other related facilities e.g. Design Centre, Testing Centres etc.
Support Infrastructure: Workers' hostels & housing, logistics park, warehousing, medical, training & skill development facilities.