Rayagada Shawls And Koraput's Kala Jeera Rice : GI Tag
Rayagada shawls, and Koraput's kala jeera rice are most likely to get GI tags.
Rayagada shawls:-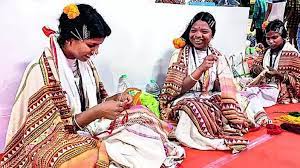 From Rayagada district in Odisha.
It is also called Kapdaganda.
It is the handwoven shawls weaved by the Dongria Kondhs of Odisha.
Dongria Kondhs: Particularly Vulnerable Tribal Group (PVTG) community in Odisha.
The shawl is weaved and embroidered with their tribal motifs.
It has been an age-old practice in the Dongria Kondh tribal community.
It has become an important source of income for 1,800 tribal women in Rayagada district.
These traditional shawls are being sold far and wide. (Pashmina Shawls)
Koraput's kala jeera rice:-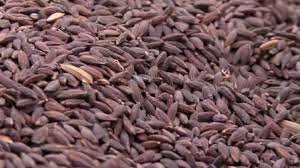 From Koraput district in Odisha.
The rice is grown in Koraput district's Tolla, Patraput, Pujariput, Baliguda, and Mohuli areas.
The farmers of Koraput district have domesticated Kalajeera rice over generations.
It is called the 'Prince of Rice'.
It is an aromatic variety of rice.