RBI Seeks Ban On Cryptocurrency: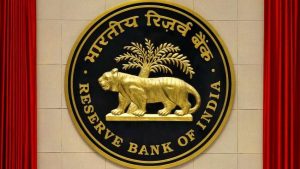 The Reserve Bank of India (RBI) has recommended a ban on cryptocurrencies citing 'destabilising effects' for the country's monetary and fiscal health.
China has declared all cryptocurrency transactions illegal, effectively imposing a complete ban, whereas El Salvador has permitted Bitcoin as legal tender.
At the moment, there is no legislature that covers cryptocurrencies in India. In India, owning cryptocurrencies is still not illegal. In 2020, the Supreme Court had struck down a ban on trading of crypto currency in India, which was imposed by the Reserve Bank of India (RBI).
Central bank has been cautioning people against the use of virtual currencies since as far back as 2013.
In April 2018, the RBI had prohibited regulated entities from dealing in virtual currencies or providing services for facilitating any person or entity in dealing with or settling them.
The directive was set aside by the Supreme Court in March 2020.
Subsequently, in May 2021, the central bank advised its regulated entities to continue to carry out customer due diligence processes for transactions in such currencies, in line with regulations governing standards for Know Your Customer (KYC),
Anti-Money Laundering, Combating of Financing of Terrorism, obligations under Prevention of Money Laundering Act, 2002, etc. and Foreign Exchange Management Act (FEMA) Norms for overseas remittances.
The Union Budget 2022-2023 also proposed to introduce a digital currency in the coming financial year.