SATHEE Platform: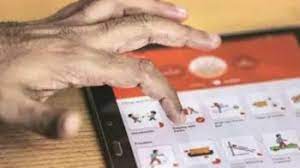 The Ministry of Education (MoE) is set to launch a self-assessment platform for Indian students.
SATHEE Platform is a new initiative by the Ministry of Education in association with IIT Kanpur.
It provides Indian students with a self-paced interactive learning and assessment platform to prepare for competitive and other exams.
It will help students gain access to training and coaching for competitive examinations for free.
SATHEE aims to make the students learn the concepts and focus on their weak topics so they feel confident to give any exams by watching videos prepared by IIT and IISc faculty members.
It provides free learning resources, including 800 videos in 12 regional languages.
The platform will also provide regular all-India mock tests to help prepare for competitive exams, in addition to mentorship sessions by IIT and AIIMS students who shall act like SATHEES.
The interactive programme is currently open for coaching help for JEE and NEET.
It makes use of an indigenously-developed AI programme called Prutor, which was developed by IIT-Kanpur.