Tribal Development Report 2022: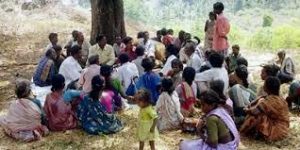 India's tribal communities form 8.6 percent of the country's population according to the 2011 Census.
The Tribal Development Report 2022, launched by the Bharat Rural Livelihood Foundation (BRLF) in two volumes, claims to be the first of its kind since 1947.
The report stated that indigenous communities of India have been pushed farther away from alluvial plains and fertile river basins into the harshest ecological regions of the country like hills, forests, and drylands.
The goal is to inform stakeholders, including key policymakers, practitioners, activists, and academics, to help understand the scope of tribal issues.