Turkey Will Now Be Known As Türkiye: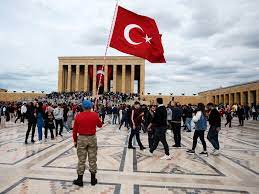 Turkey will now be known as Türkiye at the United Nations, after the intergovernmental body agreed to a formal request for the name change from Ankara.
Domestically, citizens refer to the land as Turkiye, but its anglicised version 'Turkey' was adopted internationally following the country's independence in 1923.
Apparently, the country's government was not pleased with the Google search results that came up for the word 'Turkey'. Some of these results included the large bird that is served for Thanksgiving and Christmas meals in North America.
The government has also had objections to Cambridge Dictionary's definition of the term "turkey"; "something that fails badly" or "a stupid or silly person".
There are other countries that have changed their names either to drop colonial legacies or rebrand, as is the case with Turkey. Some examples include

The Netherlands, which was changed from Holland;
Macedonia, which changed its name to North Macedonia due to political disputes with Greece;
Iran, which changed its name from Persia in 1935;
Siam, which changed its name to Thailand; and
Rhodesia, which changed to Zimbabwe to drop its colonial legacy.