SURAJ Drones : Solar Powered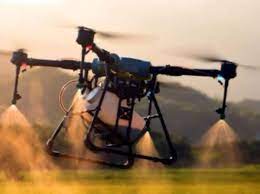 Garuda Aerospace displayed the solar-powered drone SURAJ at Aero India 2023.
SURAJ Drones is a solar-powered, Intelligence, Surveillance, and Reconnaissance (ISR) high-altitude drone which can fly at an altitude of 3,000 ft.
It is designed specifically for surveillance operations, providing real-time information to the high command, and protecting jawans on the ground.
It will have ISR capability with Artificial Intelligence, machine learning and a bionic chip for advanced real-time processing.
The drone would carry a payload of high-resolution zoom cameras with thermal imagery and foliage-penetrating lidar sensors with a maximum capacity of 10 kg.
It is capable of capturing, processing, and transmitting photos and videos in real time.
It is all set to support the Indian Army, Navy, Airforce, BSF, CRPF, CISF, ITBP, DRDO, MOD, and the Ministry of Home Affairs.