UGC Proposes Clustering Of Colleges: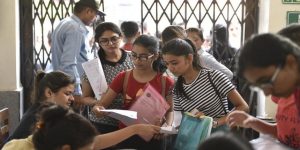 The University Grants Commission (UGC) has finalised guidelines for transforming colleges and universities into multidisciplinary institutions and has prescribed three different approaches which include "clustering" of establishments located in proximity to each other.
The UGC will make public its "Guidelines for transforming higher educational institutions into multidisciplinary institutions".
These aim to help State governments and universities frame appropriate rules and policies. Promoting multidisciplinary institutions was a key recommendation of the National Education Policy, 2020.
The UGC has suggested academic collaboration between institutions through "clusters" of higher education institutions (HEIs) in order to promote multidisciplinary education and research in online and offline modes.
The cluster system will help single-stream institutions with poor enrolment due to lack of employment-oriented, innovative multidisciplinary courses and lack of financial resources and help such centres improve their grades in National Assessment and Accreditation Council (NAAC) accreditation.