Unlawful Activities (Prevention) Act: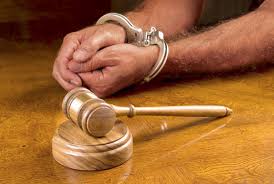 As per the 2019 Crime in India Report compiled by the National Crime Records Bureau:
Only 2.2 % of cases registered under the Unlawful Activities (Prevention) Act between the years 2016 and 2019 ended in convictions by the court.
The total number of persons arrested and the persons convicted in the years from 2016 to 2019 under the UAPA in the country are 5,922 and 132, respectively.
In the year 2019, as many as 96 persons were arrested for sedition (Section 194A IPC) but only two were convicted and 29 persons were acquitted.
About the Unlawful Activities (Prevention) Act:
Passed in 1967, the law aims at effective prevention of unlawful activities associations in India.
The Act assigns absolute power to the central government, by way of which if the Centre deems an activity as unlawful then it may, by way of an Official Gazette, declare it so.
It has the death penalty and life imprisonment as the highest punishments.
Under UAPA, both Indian and foreign nationals can be charged.
It will be applicable to the offenders in the same manner, even if the crime is committed on foreign land, outside India.
Under the UAPA, the investigating agency can file a charge sheet in maximum of 180 days after the arrests and the duration can be extended further after intimating the court.