Unlawful Activities Prevention Act, 1967: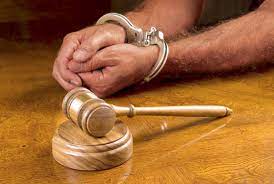 The Delhi High Court granted bail to student activists in an Unlawful Activities Prevention Act (UAPA), 1967 case.
While delivering the judgment, the court redefined the boundaries of the otherwise "vague" Section 15 of the UAPA.
High Court's Ruling:
Terrorist activity cannot be broadly defined to include ordinary penal offences.
By doing so, it raised the bar for the State to book an individual for terrorism under the UAPA.
The extent and reach of terrorist activity must travel beyond the effect of an ordinary crime and must not arise merely by causing disturbance of law and order or even public order.
It must be such that it travels beyond the capacity of the ordinary law enforcement agencies to deal with it under the ordinary penal law.
Unlawful Activities Prevention Act, 1967
UAPA was passed in 1967. It aims at effective prevention of unlawful activities associations in India.
Unlawful activity refers to any action taken by an individual or association intended to disrupt the territorial integrity and sovereignty of India.
The Act assigns absolute power to the central government, by way of which if the Centre deems an activity as unlawful then it may, by way of an Official Gazette, declare it so.
It has the death penalty and life imprisonment as the highest punishments.
Under UAPA, both Indian and foreign nationals can be charged.
It will be applicable to the offenders in the same manner, even if the crime is committed in a foreign land, outside India.
Under the UAPA, the investigating agency can file a charge sheet in maximum of 180 days after the arrests and the duration can be extended further after intimating the court.
The 2004 amendment added the "terrorist act" to the list of offences to ban organisations for terrorist activities, under which 34 outfits were banned.
Till 2004, "unlawful" activities referred to actions related to secession and cession of territory.
In August, Parliament cleared the Unlawful Activities (Prevention), Amendment Bill, 2019 to designate individuals as terrorists on certain grounds provided in the Act.