Ocean Rewilding: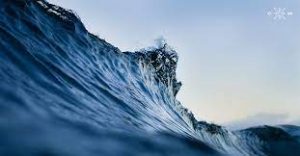 Ocean Rewilding is expected to come up in COP26. A network of 68 European organizations are working together to find ways to reinvigorate the marine life of the earth.
A growing number of conservationists reject the notion that mass tree planting is a "catch-all" solution to all of our climate problems. On land, rewilding differs from reforestation in the techniques used to assess what elements are best placed, and where.
The ocean premise is similar – reintroducing key plant and animal life into the spaces they are needed, allowing them to grow without human interference.
Ocean rewilding is now considered to be as crucial and effective as land efforts, due to the ocean's innate capabilities to store "blue carbon" in their seagrass meadows, tidal marshes, and mangroves.
It is estimated that the ­­average annual carbon sequestration rate for mangroves averages between two to four times greater than global rates observed in mature tropical forests.
Marine populations are also served better by ocean rewilding schemes that prevent their ecosystems from devastating human interference.
This can include protections against damaging activities such as trawling and dredging from marine sediments.
A network of 68 pan-European organizations is constantly working together to find ways to reinvigorate our continent's marine life.
One composite is the BioRestore project, a French program conceived in 2012 that restocks wild coastal fish populations using elaborate scientific techniques.
They have successfully managed to reintroduce 85 different fish species into three sites across the French Mediterranean – the next step is to lobby for their work to come under legal protection.
Last month the UK launched its largest seagrass restoration project which will see eight hectares of seagrass planted across England's south coast over four years.