What Is Project 75?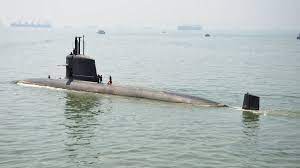 Vela, the fourth submarine of P75 of the Indian Navy, will be commissioned on November 25, 2021 by Navy chief Admiral Karambir Singh at the naval dockyard.
Vela is named after a decommissioned submarine Vela, which served the Navy from 1973 to 2010. The earlier Vela belonged to Foxtrot class submarine of Soviet origin.
Vela will be commissioned into the Indian Navy's western command, and will be based in Mumbai.
This will be the second addition to the Indian Navy's fleet of warships after INS Vishakapatnam's commissioning on Sunday.
Project 75:
Conceptualised for the acquisition for 25 submarines at the time of the IK Gujral government, P 75 evolved into a 30-year plan for building submarines.
In 2005, India and France signed a $ 3.75 billion contract for building six Scorpene class submarines.
The executing company on the Indian side is Mazgaon Docks Ltd, and on the French side, it is DCNS, which is now called Naval Group.