Bank NBFC: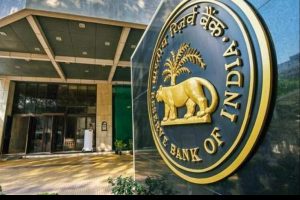 A November 2020 decision by the Reserve Bank of India (RBI) to permit banks to "co-lend with all registered NBFCs (including HFCs) based on a prior agreement", has led to unusual tie-ups like the one announced earlier this month between the State Bank of India (SBI) and Adani Capital
The 'Co-Lending Model'
In September 2018, the RBI had announced "co-origination of loans" by banks and Non-Banking Financial Companies (NBFCs) for lending to the priority sector.
The arrangement entailed joint contribution of credit at the facility level by both the lenders as also sharing of risks and rewards.
Subsequently, the central bank allowed the lenders greater operational flexibility, while requiring them to conform to regulatory guidelines.
The primary focus of the revised scheme, rechristened as 'Co-Lending Model' (CLM), was to

improve the flow of credit to the unserved and underserved sector of the economy and
make available funds to the ultimate beneficiary at an affordable cost, considering the lower cost of funds from banks and greater reach of the NBFCs.
Bank-NBFC tie-ups:
Several banks have entered into co-lending 'master agreements' with NBFCs, and more are in the pipeline.
On December 2, SBI, the country's largest lender, signed a deal with Adani Capital, a small NBFC of a big corporate house, for co-lending to farmers to help them buy tractors and farm implements.
On November 24, Union Bank of India entered into a co-lending agreement with Capri Global Capital Ltd (CGCL).