Second Edition Of Water Innovation Challenges: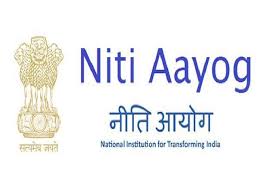 Atal Innovation Mission, NITI Aayog and the Royal Embassy of Denmark to India announced the second edition of water innovation challenges here to address the global water woes through innovations as part of the Indo-Danish Bilateral Green Strategic partnership
The AIM-ICDK water challenge is being rolled out under the year-old ambitious partnership of AIM, NITI Aayog and Innovation Center Denmark (ICDK) under the aegis of Denmark Embassy in India, and the Denmark Technical University (DTU).
The initiative aims to identify innovative & next-gen solutions to solve proposed challenges in collaboration with corporate and public partners.
The initiative will engage young talents from leading universities and innovation hubs across the nation to build their skills and apply their technical disciplines and innovation capacity.
The winners of the challenges will also represent India at the International Water Congress 2022.
The Denmark Embassy in India, and the DTU will be preparing the Indian participants for the Global Next Generation Water Action (NGWA) program to be hosted by DTU.