Daily Current Affairs for Government Exams:
Today Current Affairs: 11th February 2020 for UPSC IAS exams, State PSC exams, SSC CGL, State SSC, RRB, Railways, Banking Exam & IBPS, etc
Contents:
Welfare Schemes for Women Workers.:
Godavari and Kaveri River Linking Project
SC Upholds Changes to SC/ST Atrocities Law
Solar Orbiter Mission
Mars 2020
The Public Enterprises Survey -2018-19.
Other important current affairs.
1. Welfare Schemes for Women Workers.: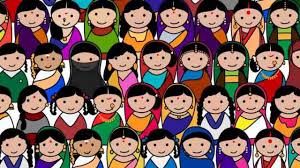 Union Minister for Labour and Employment informed Lok Sabha about the Welfare Schemes for Women Workers.
Schemes such as National Crèche Scheme, Working Women Hostel, Mahila Shakti Kendra Scheme, providing collateral-free loans under the Mudra scheme, Ujjwala Scheme for curbing trafficking, etc. are being implemented for providing safe working condition to women workers.
A number of protective provisions have been incorporated in various labour laws like

Equal Remuneration Act, 1976 which provides for same wages for the same and similar nature of work and prevents discrimination;
Maternity Benefit Act, 1961 which provides for paid maternity leave for 26 weeks and mandatory crèche facility in the establishments having 50 or more employees.

Special training programs for women workers are being conducted by Dattopant Thengadi National Board for Workers Education & Development (erstwhile Central Board of Workers Education) through which women workers are made aware of their rights, duties and various protective provisions under various labor legislations.
2. Godavari and Kaveri River Linking Project.:
Union Minister for Jal Shakti informed Rajya Sabha about the Godavari and Kaveri River Linking Project.
The draft Detailed Project Report (DPR) of Godavari – Cauvery link project consisting of 3 links viz.,

Godavari (Inchampalli/Janampet) – Krishna (Nagarjunasagar),
Krishna (Nagarjunasagar) – Pennar (Somasila) and
Pennar (Somasila) – Cauvery (Grand Anicut) link projects have been completed by the National Water Development Agency (NWDA).

As per the draft DPR, about 247 TMC can be diverted from Godavari river to Nagarjunsagar dam(through lifting) and further south for meeting the demands of Krishna, Pennar and Cauvery basins.
The stage of implementation of a project would be reached after DPR is prepared with the consensus of concerned States and the requisite statutory clearances are obtained.
3. SC Upholds Changes to SC/ST Atrocities Law: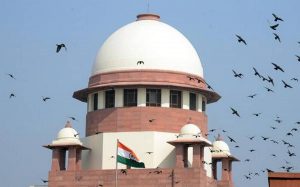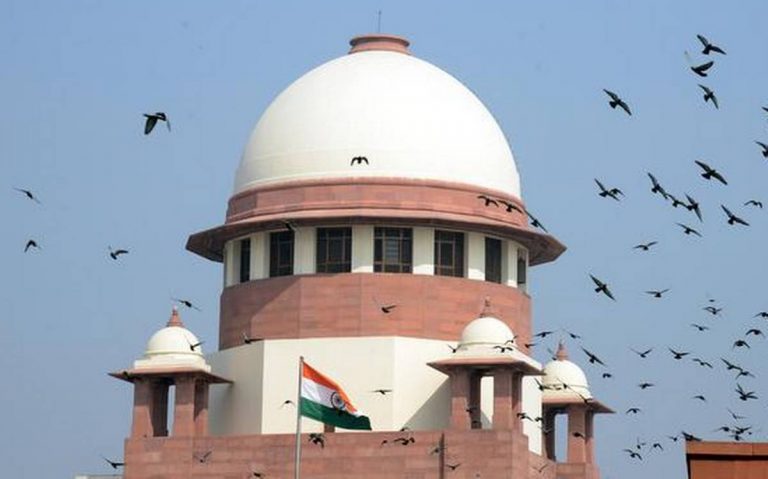 The Supreme Court has upheld the constitutional validity of the Scheduled Castes and the Scheduled Tribes (Prevention of Atrocities) Amendment Act, 2018.
Views of the Court:
A High Court would also have an "inherent power" to grant anticipatory bail in cases in which prima facie an offense under the anti-atrocities law is not made out.
Besides, a High Court, in "exceptional cases", could also quash cases to prevent the misuse of the anti-atrocities law.
However, the courts should take care to use this power to grant anticipatory bail "only sparingly and in very exceptional cases". It should not become a norm lest it leads to miscarriage of justice and abuse of the process of law.
The Amendment Act nullified the Court's 20th March 2018 judgment which had diluted the stringent provisions of the original Scheduled Castes and the Scheduled Tribes (Prevention of Atrocities) Act, 1989.
Petitions were filed challenging the 2018 Amendment Act on the grounds of violation of the fundamental right to equality (Article 14) and personal liberty (Article 21).
Salient Features of the Scheduled Castes and the Scheduled Tribes (Prevention of Atrocities) Amendment Act, 2018
It added Section 18A to the original Act.
It delineates specific crimes against Scheduled Castes and Scheduled Tribes as atrocities and describes strategies and prescribes punishments to counter these acts.
It identifies what acts constitute "atrocities" and all offenses listed in the Act are cognizable. The police can arrest the offender without a warrant and start an investigation into the case without taking any orders from the court.
The Act calls upon all the states to convert an existing sessions court in each district into a Special Court to try cases registered under it and provides for the appointment of Public Prosecutors/Special Public Prosecutors for conducting cases in special courts.
It creates provisions for states to declare areas with high levels of caste violence to be "atrocity-prone" and to appoint qualified officers to monitor and maintain law and order.
It provides for the punishment for wilful neglect of duties by non-SC/ST public servants.
It is implemented by the State Governments and Union Territory Administrations, which are provided due to central assistance.
4. Solar Orbiter Mission: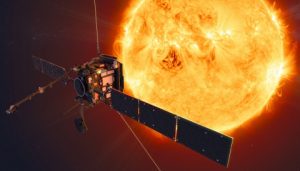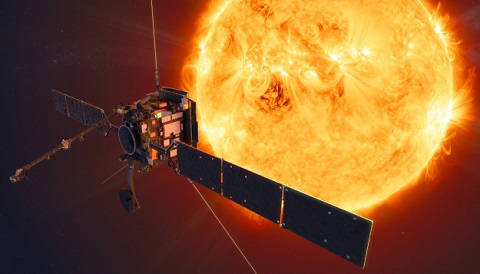 NASA has launched the Solar Orbiter to space on an Atlas 5 rocket from Florida on February 10.
The mission is a cooperative mission between NASA and the European Space Agency (ESA) which will help researchers to know how the star's energy affects Earth and humans in space.
The Solar Orbiter Mission is a cooperative mission between NASA and the European Space Agency (ESA).
It a seven-year mission.
Significance:
It will observe the Sun with high spatial resolution telescopes and capture observations in the environment directly surrounding the spacecraft to know how the Sun can affect the space environment throughout the solar system.
It also intends to give a better understanding of how stars can affect the space environment throughout the solar system.
The spacecraft also will be the first to provide images of the Sun's poles.
The mapping of Sun's pole could allow for the first time to observe the concentrated source of solar wind that permeates our solar system.
The solar wind is the mixture of charged particles that are highly concentrated at the poles and beam through our solar system, affecting satellites and electronic devices on Earth.
The mission will also study the magnetic environment around the Sun, which in turn will provide information about the Sun's 11-year solar cycle and its periodic outpouring of solar storms.
.
5. Mars 2020 rover :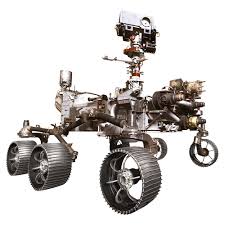 NASA is sending a robot called SuperCam aboard the Mars 2020 rover to study rocks and look for signs of past life on Mars.
The robot uses a camera, laser, and spectrometers for studying mineralogy and chemistry from up to about 7 meters away.
SuperCam's laser is uniquely capable of remotely clearing away surface dust, giving all of its instruments a clear view of the targets.
It can fire a laser to study rock targets smaller than a pencil point.
It will look at rock textures and chemicals to find those that formed or changed in the water on Mars long ago.
It will at different rock and 'soil' types to find ones that could preserve signs of past microbial life on Mars – if any ever existed.
It will identify which elements in the Martian dust may be harmful to humans.
It will measure the air so that the scientists can learn about how atmospheric molecules, water ice, and dust absorb or reflect solar radiation. This data improves our ability to predict Martian weather.
Mars 2020 rover:
Mars 2020 rover will be launched by NASA in July-August 2020.
It has been designed to better understand the geology of Mars and seek signs of ancient life.
The mission will collect and store a set of rock and soil samples that could be returned to Earth in the future.
It will also test new technology to benefit future robotic and human exploration of Mars.
6. The Public Enterprises Survey -2018-19 :
The Public Enterprises Survey -2018-19 was tabled in both the Houses of Parliament.
The Department of Public Enterprises (DPE), Ministry of Heavy Industries & Public Enterprises, Government of India brings out the Public Sector Enterprises Survey on the performance of Central Public Sector Enterprises (CPSEs) every year.
As per the Survey 2018-19, there were a total of 348 CPSEs as of 31st March 2019 out of which 249 were operational. Remaining 86 CPSEs were under construction and 13 CPSEs were under closure or liquidation.
Total paid-up capital in all CPSEs as on 31.3.2019 stood at Rs. 2,75,697crore as compared to Rs. 2,53,977 crore as on 31.3.2018, showing a growth of 8.55%.
Overall net profit of operating CPSEs during 2018-19 stood at Rs. 1,42,951 crore as compared to Rs. 1,23,751 crore during 2017-18 showing a growth in overall profit of 15.52%.
ONGC, Indian Oil Corporation, and NTPC were the top three profitable PSUs in 2018-19, whereas BSNL, Air India and MTNL incurred the highest losses for a third consecutive year.
Other important current affairs:
1. Union Minister for Human Resource Development informed Lok Sabha that the Government of India is implementing schemes for scholarship/grant for Indian students traveling abroad for higher studies.
National Overseas Scholarship for Scheduled Caste Students: The scheme is implemented by the Department of Social Justice and Empowerment under which financial assistance is provided to the meritorious Scheduled Caste students for pursuing Master level courses and Ph.D. in foreign universities/institution accredited by the concerned country.
National Overseas Scholarship for Scheduled Tribe Students: The scheme is implemented by the Ministry of Tribal Affairs wherein financial assistance is provided to the meritorious Scheduled Tribe students for pursuing Master level courses, Ph.D. and Post Doctoral program in foreign Universities in the field of engineering, technology, and science.
Overseas Doctoral Fellowship Programme: The Science and Engineering Research Board (SERB), a Statutory body of the Department of Science and Technology launched an Overseas Doctoral Fellowship Program with specific Universities to build national capacity where the talent supply of researchers in areas of interest to the country is sub-critical.
All India Council for Technical Education (AICTE) in collaboration with 'Mathematics of Information Technology and Computer Systems (MITACS)' provides a platform from 2018 to the students of AICTE approved institutions to undergo Internships in Canadian Universities through its scheme 'Sending Students Abroad for Research Internships'.
2. The 92nd Academy Awards(oscar awards) was held at Dolby Theatre in Los Angeles.
Parasite won four awards at the Oscars – Best Picture, Best International Film, Best Director and Best Original Screenplay.
The parasite is the first non-English language film to win the best picture in the 92-year history of the Academy Awards.
Director Bong Joon Ho created history by becoming the first Asian and South Korean filmmaker to bag the best director Oscar.
Joaquin Phoenix took home the Best Actor award for his performance in Joker. Renée Zellweger won the Oscar for her performance in Judy.
3. The Minister for Skill Development informed Lok Sabha that Directorate General of Training (DGT), Ministry of Skill Development proposes to issue digital 'e-Credentials / e-Certificates
e-Credentials are an electronic scheme-based standard for describing credentials data in a machine-readable format (JSON-LD representation of RDFa- Resource Description Framework, a web standard) along with its printable human-friendly version to make credential exchange between digital agents open and reliable.
Certificates issued according to this specification can be aligned to one or more educational standards. They are secured using digital signatures. These will also be pushed in DigiLocker.
4. In order to promote green, safe and sustainable mining practices using technology as a tool, the Ministry of Coal (MoC) has launched a web portal for star rating of coal mines.
Based on the star ratings obtained through a well-defined mechanism on this web portal, the highest-scoring mines in the country will be awarded in a public ceremony.
Besides, all the mines will be given an official certificate by the CCO mentioning their star rating and the particular reporting year.
The mines that score from 91 to 100% will get 5 stars, 81 to 90% 4 stars, 71 to 80% 3 star, 61 to 70% 2 stars, 41 to 60% 1 star and mines that score from 0 to 40% will get No star on the portal as per laid down procedures of the Star Rating Policy for Coal Mines in India.
5. United Nations High Commissioner for Refugees (UNHCR) has launched a global campaign calling on people all over the world to cover the distance traveled by refugees each year.
UNHCR traced the journeys of refugees around the world and calculated that collectively, people forced to flee travel approximately two billion kilometers every year to reach the first point of safety.
In 2016, Syrian refugees traveled more than 240 kilometers to reach Turkey.
South Sudanese refugees traveled more than 640 kilometers to reach Kenya and Rohingya refugees in Myanmar traveled approximately 80 kilometers to reach Bangladesh.
The 2 Billion Kilometres to Safety campaign invites people to act in solidarity and run, walk or cycle to achieve a cumulative total of two billion kilometers.
6. Investor Education and Protection Fund (IEPF) has been established under the provision of the Companies Act, 2013.
The amounts such as dividends, applications money, matured deposits, etc, which have remained unpaid or unclaimed for a period of 7 years are required to be transferred to the IEPF.
The Amounts credited to IEPF are maintained under the Consolidated Fund of India (Article 266 of the Constitution).
The fund is utilized for promoting investor awareness and protection of investor interests.
7. Four Indian Air Force (IAF) pilots, chosen as candidate-astronauts for India's first manned mission Gaganyaan, have begun training at the Gagarin Research and Test Cosmonaut Training Centre (GCTC) in Moscow, Russia.
In June 2019, the Human Space Flight Centre of the Indian Space Research Organisation (ISRO) and the Russian government-owned Glavkosmos signed a contract for the training, which includes Russian support in the selection of candidates, their medical examination, and space training.
The candidates will study in detail the systems of the Soyuz manned spaceship, as well as be trained in short-term weightlessness mode aboard the Il-76MDK aircraft.
The Soyuz is a Russian spacecraft. The Soyuz carries people and supplies to and from the space station.
The Il-76MDK is a military transport plane specially designed for parabolic flights of trainee astronauts and space tourists.
The candidates will also be trained to take appropriate actions during emergencies
8. World Pulses Day:
Established by the Food and Agriculture Organization (FAO) to recognize the importance of pulses as a global food.
It has been designated on February 10 each year since 2019 by the seventy-third session of the United Nations General Assembly on December 20, 2018.
9. Exercise AJEYA WARRIOR – 2020:
The fifth edition of the Joint Military Exercise AJEYA WARRIOR,2020 between India and the United Kingdom will be conducted at Salisbury Plains, the United Kingdom in February 2020.
The aim of this exercise is to conduct company level joint training with an emphasis on counter-terrorists operations in urban and semi-urban areas.
The first edition of the exercise was conducted in 2013 at Belgaum,
10. Integrated Air Defence Weapon System:
The U.S. Department of State has approved the potential sale of a $1.867 billion Integrated Air Defence Weapon System (IADWS) to India.
The Integrated Air Defence Weapon System, also known as the National Advanced Surface to Air Missile System (NASAMS), provides integrated air missile defense and is currently deployed around Washington, DC.
The IADWS system includes radar, launchers, targeting, and guidance systems, advanced medium-range air-to-air missile (AMRAAM) and Stinger missiles, and related equipment and support.
11. Chindu Yakshaganam:
Chindu Yakshaganam is a form of theatre practiced by members of the Chindu Madiga community.
It is a form of entertainment in villages across Telangana, with the artists skilfully depicting classic tales from the epics and entertaining the masses.
The art form probably started when people enacted acts of hunting, wars and other acts of valour.
The Chindu community has traditionally been a nomadic community.
12. 174th death anniversary of Sikh General Sardar Sham Singh Attariwala observes on Feb 10th.
Sham Singh Attariwala (1790 – 1846) was a general of the Sikh Empire.
Attariwala participated in many campaigns, including the Battles of Multan, Kashmir, and the Frontier Province.
Owing to his courage and influence over the Khalsa army, Sham Singh was nominated to the Council of Regency-set up by Maharani Jind Kaur for the minor sovereign Maharaja Duleep Singh.
During the first Anglo-Sikh war, he crossed the Sutlej, vowing to lay down his life rather than return in defeat.
13. The International Day of Women and Girls in Science is being observed by the United Nations on February 11 every year since 2015.
The Organization passed a resolution to observe the day in order to recognize the role played by girls and women in science and technology.
Theme: Investment in Women and Girls in Science for Inclusive Green Growth
14. The National Disaster Response Force of Government of India is to host the second BIMSTEC Disaster Management Exercise-2020 (BIMSTEC DMEx-2020).
The exercise is to be held in Bhubaneswar, Odisha between February 11, 2020, and February 13, 2020.
The main objective of the exercise is to test the existing emergency procedures, disaster problems, during floods, earthquakes, and storms.
The exercise will also stress upon restoring heritage sites damaged due to disasters.
The BIMSTEC countries namely Bangladesh, India, Myanmar, Sri Lanka, and Nepal are to participate in the exercise.
The other two BIMSTEC countries namely Thailand and Bhutan are not participating in the exercise this time.
15. Pullela Gopichand honored with a lifetime achievement award by IOC
India Chief badminton coach Pullela Gopichand has received an honorable mention in the male category of the 2019 International Olympic Committee's Coaches Lifetime Achievement Award.
16. Australia presented with ICC Women's Championship trophy
Australia was awarded the International Cricket Council (ICC) Women's Championship trophy 2020.
The ICC Women's Championship has given hosts New Zealand and four top teams a direct place in the World Cup 2021.
17. India's Lalremsiami named as 2019 FIH Women's Rising Star of Year
India forward Lalremsiami (19-years) has been named as the 2019 FIH Women's Rising Star of the Year by the International Hockey Federation.
Lalremsiami took the prize ahead of Argentina's Julieta Jankunas and Frederique Matla of the Netherlands.
Lalremsiami first came into the wider hockey consciousness at the Hockey Women's World Cup in 2018 when she was one of the stand-out players of the tournament.
18. National Water Conference started in Bhopal
Madhya Pradesh CM Kamal Nath is the Chief Guest of the National Water Right Convention at Minto hall in Bhopal.
The purpose of the conference is to finalize the guidelines for the Water Rights Act in Madhya Pradesh.
19. China's consumer price index (CPI) rose at their highest rate in more than eight years with inflation more than expected on the back of Lunar New Year demand and a deadly virus outbreak.
The rise in January was the highest since October 2011 when CPI inflation was 5.5%.
The consumer price index, a key gauge of retail inflation, came in at 5.4% last month with food prices spiked 20.6%.