Daily Current Affairs for Government Exams:
Today Current Affairs: 12th February 2020 for UPSC IAS exams, State PSC exams, SSC CGL, State SSC, RRB, Railways, Banking Exam & IBPS, etc
Contents:
Medical Equipment Notified as 'Drugs.
Safer Internet Day (SID):
Dark fiber.
National Institute of Smart Government:
Hampi site.
Acid violence.
Private member's Bill.
Conservation of Migratory Species Conference of Parties-13 (CMS COP-13):.
Other important current affairs
1. Medical Equipment Notified as 'Drugs: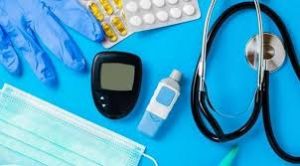 The Ministry of Health and Family Welfare has notified that medical equipment would qualify as 'drugs' under Section 3 of the Drugs and Cosmetics Act (D & CA), 1940 from 1st April 2020.
The Medical Devices Amendment Rules, 2020 were also released.
The rules will also come into force from 1st April 2020.
The Rules state that the medical devices shall be registered with the Central Licensing Authority through an identified online portal established by the Central Drugs Standard Control Organisation (CDSCO).
Such registration is voluntary for a period of 18 months, after which it will be mandatory.
The move comes in the wake of years of controversy about faulty hip implants of Johnson & Johnson (J&J).
DePuy, a subsidiary of Johnson & Johnson, engineered a hip replacement device that used metal in prosthetic components, commonly called "Articular Surface Replacement or ASR hip implant".
At present, only 23 medical devices have been classified as drugs. The latest notification gives a wide definition of the term medical devices.
The devices used for diagnosis, monitoring, treatment, assistance for any injury or disability, investigation, replacement or modification or support of the anatomy or of a physiological process will come within the scope of the definition of 'Drugs'.
The aim is to regulate all medical devices so that they meet certain standards of quality. Besides, it will also make medical device companies accountable for the quality and safety of their products.
The manufacture, import, and sale of all medical devices will now need to be certified by the Central Drugs Standard Control Organisation.
2.Safer Internet Day (SID):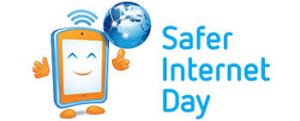 This year, February 11 is being observed as Safer Internet Day (SID). Last year, the Day was marked on February 5.
SID is an international event taking place in February every year, which aims to increase awareness about emerging online issues, such as cyberbullying and chooses a topic reflecting current concerns.
This year, the theme is "Together for a better internet".
It is organized by the Insafe/INHOPE network of awareness centers, which is spread across 30 countries and is funded by the Connecting Europe Facility program (CEF) of the EU.
SID was first initiated in 2004, and is as part of the EU's 'Better Internet for Kids' policy.
The SID initiative is now recognized in around 150 countries worldwide.
To expand the initiative's reach, Safer Internet Day Committees were introduced in 2009.
In India, the New Delhi-based NGO DISC (Developing Internet Safe Community) Foundation is the SID Committee.
3.Dark Fibre: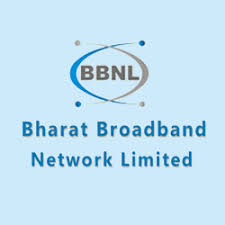 Three major telecom service providers, Reliance Jio Infocomm, Bharti Airtel, and Vodafone Idea, have approached the state-run Bharat Broadband Network Limited (BBNL) to use its dark fiber.
It will help the telecom service providers to cut down on their capital expenditure.
The unused infrastructure of BBNL will be used to expand the presence in rural India and offer 4G as well as other long-term evolution (LTE) mobile telephony services.
Dark fiber:
It is an unused optical fiber that has been laid but is not currently being used in fiber-optic communications.
Since fiber-optic cable transmits information in the form of light pulses, a "dark" cable refers to one through which light pulses are not being transmitted.
Companies lay extra optical fibers in order to avoid cost repetition when more bandwidth is needed.
It is also known as unlit fiber.
4.National Institute of Smart Government: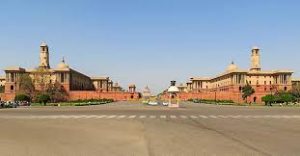 Punjab's Mahatma Gandhi State Institute of Public Administration (MGSIPA) and the National Institute of Smart Government (NISG) has signed a Memorandum of Understanding (MoU) for capacity building on e-government services in the State.
National Institute of Smart Government:
NISG is a not-for-profit company set up in a Public-Private-Partnership (PPP) under the recommendations of the National Taskforce on Information Technology and Software Development, with 51% equity contributed by the private sector and 49% by the public sector.
NISG was registered as a Section 25 company in 2002 with its headquarters at Hyderabad.
Important Stakeholders: NASSCOM, Government of India, Andhra Pradesh, IL&FS, Chhattisgarh, Meghalaya and Visakhapatnam Municipal Corporation.
The main idea behind setting up NISG was the revolution in Information and Communication Technologies which necessitates the government to keep up with the changing environment and revolutionize the way the Government interacts with citizens and business entities.
NISG has proposed to issue a digital Indian rupee (Central Bank Digital Rupee (CBDR), in its draft National Strategy on Blockchain.
5.Hampi site: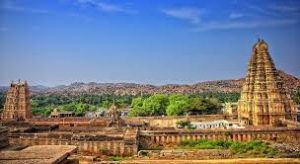 SC backs move of Karnataka government to demolish restaurants near Hampi site.
The court concluded that the constructions were in violation of the Mysore Ancient and Historical Monuments and Archaeological Sites and Remains Act of 1961.
Previously, the Karnataka High Court had held that the Hampi World Heritage Area Management Authority was empowered to order the demolition of the illegal buildings.
About Hampi:
It is a UNESCO world heritage site.
It was a part of the Mauryan Empire back in the third century BC.
Hampi was the capital city during the four different dynasties altogether in the Vijayanagar city that came into existence in the year 1336 AD.
The Vijayanagara Empire reached unfathomable heights under the guidance of King Krishnadeva Raya of the Tuluva Dynasty.
'Kishkindha Kaand' in Ramayana has special significance concerning Hampi.It is located near the Tungabhadra river.
It has been described by UNESCO as an "austere, grandiose site" of more than 1,600 surviving remains of the last great Hindu kingdom in South India.
6.Acid violence: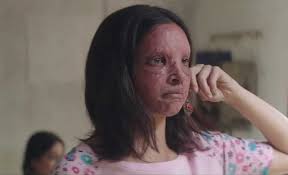 The Delhi High Court has sought the State government's stand on a plea by an acid attack survivor, who has alleged that the chemical was easily available despite the Supreme Court's directions to regulate its sale. She also alleged that the statutory rules which regulate the sale of acid were not being implemented by the authorities.
Till 2013, there was no separate provision in the Indian Penal Code to charge those accused of acid attacks, nor were there rules restricting the sale and purchase of acid.
But after the Supreme Court directives to regulate the sale of harmful substances like acid, the government declared acid attacks a cognizable offense under Section 326 (A) of the Indian Penal Code with punishment up to 10 years.
The Supreme Court ordered strict restrictions on the sale of acid which were seldom followed.
The Supreme Court guidelines:
These guidelines were an outcome of the 2013 SC ruling.
The ruling came during the hearing of an acid attack case in which a woman, Laxmi, whose face and other body parts were disfigured in an acid attack.
The victim had filed a PIL asking for the framing of a new law, or amendment to the existing laws such as IPC, Indian Evidence Act, and CrPC.
The PIL asked for changes in the existing laws to enable dealing with the offense as well as asking for compensation.
In her PIL, she had also asked for a total ban on the sale of acid at the retail level.
Following this, the court had directed the Centre to frame guidelines in this regard.
Overview of the guidelines:
Acid should be sold only to people who show a valid identity card.
Buyers will also have to explain why they need the chemical and sales will have to be reported to the police.
There will also be more compensation for victims.
7. Private member's Bill: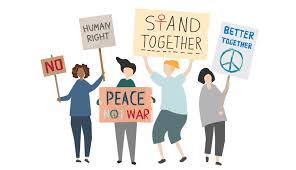 Four Members of Parliament are ready with Private Member's Bill in the Lok Sabha offering a way out for the central government to deal with high unemployment.
The four bills are:
Unemployment Allowance Bill 2019 propose doling out some form of unemployment allowance to jobless citizens.
Financial Assistance to Unemployed Post-Graduates Bill 2019 restricts the unemployment allowances to unemployed postgraduates only.
Unemployed Youth (Allowance and Employment Opportunities) Bill 2019 eyes the twin-purpose of generating gainful employment opportunities and payment of unemployment allowance.
Another Unemployment Allowance Bill proposes unemployment allowances for jobless youth until they get gainful employment.
More than 6.83 lakh posts are lying vacant in the central government.
Who is a Private Member?
Any MP who is not a Minister is referred to as a private member.
Admissibility of a private member's Bill:
The admissibility is decided by the Chairman for Rajya Sabha and Speaker in the case of Lok Sabha.
The Member must give at least a month's notice before the Bill can be listed for introduction.
The House secretariat examines it for compliance with constitutional provisions and rules on legislation before listing.
8. Conservation of Migratory Species Conference of Parties-13 (CMS COP-13):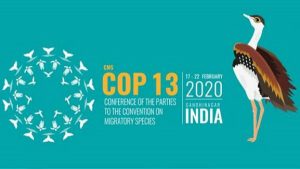 Ahead of the Conservation of Migratory Species Conference of Parties-13 (CMS COP-13), the Ministry of Environment, Forest and Climate Change has introduced a draft Visionary Perspective Plan (2020-2030) to conserve ecosystems, habitats, avian diversity and landscapes in the country.
Perspective Plan (2020-2030)
According to the draft, there are 1,317 bird species in India.
Out of these 72 are endemic, 100 are threatened, 17 are critically endangered, 63 are vulnerable and 20 are endangered.
Around 270 species of avifauna fall under the "rare" category. It includes pheasants, hornbills, bustards, storks, and cranes.
The birds are prone to extinction mainly due to poaching, fragmentation of ecosystem, habitat loss and epidemics.
The draft also says that the stray dog population has increased due to a catastrophic decline in the population of vultures.
The draft says that around 219 bird bio-diversity areas are under severe anthropogenic pressure.
The draft also says that 2,01,503 wetlands spread across 2.25 hectares in India are under stress. This is mainly due to agricultural run-offs and urbanization.
Other important current affairs:
1. Ministry of Agriculture tabled data in Parliament on excess Winter rainfall in several states.
Rainfall is excess when it is 20-59% higher than normal for the period, and large excess when it is over 60% higher than normal.
In December 2019, 13 states and Union Territories recorded excess/large excess rainfall. In January 2020, this rose to 22 states and Union Territories.
Mizoram recorded the highest departure, at 296% above normal between December 2019 and January 2020. Normal rainfall in Mizoram during this period is 10.8 mm, whereas the actual rainfall received was 42.8 mm.
The lowest departure was recorded by Arunachal Pradesh, whose actual rainfall (58.5 mm) was 24% more than the normal of 47.2 mm.
2. The scientists have revealed that a dinosaur fossil, found in Alberta in Canada (2010), belongs to a new species of tyrannosaur.
The new species has been named 'Thanatotheristes degrootorum' (means "reaper of death").
The species is the oldest tyrannosaur known from northern North America.
Tyrannosaurs were one of the largest meat-eating dinosaurs to have ever lived, with very large and high skulls.
They did not have one general body type; rather different tyrannosaur species evolved distinct body sizes, skull forms, and other such physical features.
The found fossils are important to understand the Late Cretaceous period, which is the period when tyrannosaurs roamed the Earth.
Cretaceous Period, in geologic time, is the last of the three periods of the Mesozoic Era. The Cretaceous began 145.0 million years ago and ended 66 million years ago; it followed the Jurassic Period and was succeeded by the Paleogene Period.
3. Last week, while hearing a matter relating to properties of a Goan, the Supreme Court described Goa as a "shining example" with a Uniform Civil Code, observed that the founders of the Constitution had "hoped and expected" a Uniform Civil Code for India but there has been no attempt at framing one.
The uniform civil code is a generic set of governing laws for every citizen without taking into consideration the religion.
Article 44 of the Constitution says that there should be a Uniform Civil Code.
According to this article, "The State shall endeavor to secure for the citizens a uniform civil code throughout the territory of India". Since the Directive Principles are only guidelines, it is not mandatory to use them.
4.Storm Ciara:
It is the latest storm to hit Northern Europe.
It is expected to hit Ireland, France, Belgium, the Netherlands, Switzerland, and Germany.
In Germany, it is being referred to as 'Sabine'.
The storm has two names because there isn't yet a pan-European system in place for labeling weather systems.
5.World Unani day
World Unani Day was celebrated on February 11, 2020, to spread awareness about health care delivery through the Unani system of medicine through its preventive and curative philosophy.
World Unani Day is celebrated every year to mark the birth anniversary of Hakim Ajmal Khan.
He was an eminent Indian Unani physician who was a versatile genius, a great scholar, a social reformer, a noted freedom fighter, an Unani medical educationist and founder of scientific research in Unani System of Medicine.
He was one of the founders of the Jamia Millia Islamia in New Delhi.
Principles of Unani System: The Unani system postulates the presence of four humors in the body:

dam (blood),
balgham (phlegm),
safra (yellow bile) and
sauda (black bile), a parallel to kapha, vata and pitta, the three doshas in ayurveda.

The quality and quantity of four humors affect the state of health and disease in the body.
6. The Government of India has decided to rename the National Institute of Financial Management (NIFM), Faridabad as Arun Jaitley National Institute of Financial Management (AJNIFM).
NIFM, Faridabad, was set up in 1993 as a registered society under the Department of Expenditure, Ministry of Finance, Government of India.
Its mandate is to train officers of various Finance and Accounts Services recruited by the Union Public Service Commission (UPSC) through the Civil Services Examination as also officers of Indian Cost Accounts Service (ICoAS).
The Union Finance Minister is the President of the NIFM Society.
7. The Reserve Bank of India (RBI) has said that the special lending window with Cash Reserve Ratio (CRR) exemption will be open from the 14th of February and incremental loans disbursed under this facility will have CRR exemption for the next five years.
This means that banks will not be needed to make an additional cash reserve ratio against any incremental loans disbursed to the targeted segments.
The window will open for six months ending 31st of July this year, but the Net Demand and Time Liabilities (NDTL) will be calculated as of 31st of January.
It asked banks to report the CRR exemption availed at the end of a fortnight under exemptions/others in the Section 42 return, under the provisions of the master circular on CRR and SLR issued on the 1st of July, 2015.
8. DELHI ASSEMBLY ELECTIONS
Aam Aadmi Party has swept Delhi Assembly elections bagging 62 seats in the 70-member Assembly.
The party retained power in Delhi for the third time.
The Legislative Assembly of Delhi, also known as Delhi Vidhan Sabha, is a unicameral lawmaking body of the National Capital Territory of Delhi, one of the eight union territories in India.
The Delhi Legislative Assembly was first constituted in 1952 under the Government of Part C States Act, 1951.
With the enactment of the States Reorganisation Act, 1956 Delhi was no longer a Part-C State and was made a Union Territory.
Delhi Legislative Assembly was re-established through the Constitution (Sixty-ninth Amendment) Act, 1991, followed by the Government of National Capital Territory of Delhi Act, 1991 the Sixty-ninth Amendment to the Constitution of India.
it declared the Union Territory of Delhi to be formally known as National Capital Territory of Delhi and also supplements the constitutional provisions relating to the Legislative Assembly and the Council of Ministers and related matters.
9. The Union Cabinet approved the protocol to amend the DTAA (Double Taxation Avoidance Agreement) that was signed between India and Sri Lanka.
The DTAA with respect to the prevention of fiscal evasion is to be amended.
Under the amendment, an anti-abuse provision is to be included.
Also, the amendment will include Principle Purpose Test.
This will help in curbing strategies that exploit gaps in tax rules.
Significance: Both Indian and Sri Lanka are members of major multilateral organizations such as OECD, G20, BEPS. Therefore, it is essential for both countries to implement standards-based on Multilateral Convention to Implement Tax Treaty related measures.
10. The International Fund for Agricultural Development (IFAD) of the United Nations works to address hunger and poverty in developing countries.
The 43rd session of the governing council of IFAD was held at Rome between February 11, 2020, and February 12, 2020.
It was announced at the council meeting that with the current progress rate, it is not possible to achieve United Nations Sustainable Development Goal 2030.
The Council met at the FAO (Food and Agriculture Organization) of the United Nations in Rome.
The UN believes that the SDG Goal can be achieved only after a decade, that is by 2040.
11. The National Winter Games is to be held in Gulmarg from March 7, 2020. The games are to be held for five days in Gulmarg, the world-famous Ski destination. It is being held under Khelo India.
Khelo India was first held in 2018. The main aim of the Khelo India event is to hunt grassroots level talent all over India.
The talent is identified by the Talent Hunt Committee. Such identifies sportspersons are provided with a scholarship of Rs 5 lakhs for 8 years.
The first Khelo India was held in Delhi and the second event was organized in 2019 and in 2020 it was held in Guwahati, Assam.
12. The Bhabha Atomic Research Centre developed a new bulletproof jacket called Bhabha Kavach. The jackets are to be used by the Central Industrial Security Force (CISF).
Around 5 pieces of Bulletproof jackets were handed over to the CISF.
The nominal weight of the jacket is 6.8kg. It is the lightest level-3 plus jacket.
It has been produced based on carbon nanotube and hot-pressed boron carbide technologies.
13. Vice President releases the book 'A Child of Destiny
The Vice President, Shri M. Venkaiah Naidu released the book titled "A Child of Destiny: An Autobiography" written by Prof. Ramakrishna Rao, in Vishakhapatnam.
K. Ramakrishna Rao was an Eminent Scholar, Author, Researcher, Scientist and Gandhian, born in Vishakapatnam, Andhra Pradesh.
The Government of India awarded him the civilian honor of Padma Shri in 2011..
14. Global meet on climate change 'ClimFishCon 2020' started in Kochi
The International Conference titled 'ClimFishCon 2020' to deliberate on the impact of climate change on 'hydrological cycle, ecosystem, fisheries, and food security' started in Kochi, Kerala.
It has been Organized by the CUSAT School of Industrial Fisheries in collaboration with the Department of Fisheries, Kerala.
Theme: Climate Change-Effective Adaptation for a Secure Future.
15. 12 February: National Productivity Day
National Productivity Day is being observed on 12th February annually to increase the productivity culture in India.
It is celebrated by the National Productivity Council (NPC), under the Ministry of Commerce and Industry Government of India is a premier institution for propagating productivity movement in India.
NPC works for providing solutions towards accelerating productivity, enhancing competitiveness, increasing productivity.
16. National Highways Authority of India (NHAI) has decided to waive off the FASTag cost of Rs. 100 rupees for NHAI FASTag between 15th to 29th of this month.
Road users can visit any authorized physical point-of-sale locations with a valid Registration Certificate (RC) of the vehicle and get an NHAI FASTag free of cost.
NHAI FASTag may be purchased from all NH fee plazas, RTOs, Common Service Centres, transport hubs and petrol pumps.
17. Iran celebrates the 1979 Islamic Revolution.
 Islamic Revolution, was a popular uprising in Iran in 1978–79 that resulted in the toppling of the monarchy on February 11, 1979, and led to the establishment of an Islamic republic.
Need Monthly Current Affairs PDF?
Get everything on your phone with our all in one app for your UPSC Preparation.
Get daily current affairs on you phone
Download monthly current affairs PDF
All India daily mock tests with ranking