Daily Current Affairs for Government Exams:
Today Current Affairs: 22nd December 2020 for UPSC IAS exams, State PSC exams, SSC CGL, State SSC, RRB, Railways, Banking Exam & IBPS, etc
Contents:
Parliamentary Panel report
District Mineral Foundation Trust Funds:
Srinivasa Ramanujan:
Recognition of Prior Learning (RPL):
National Investment and Infrastructure Fund (NIIF):
India-Vietnam Leaders' Virtual Summit
Other important current affairs:
1.Parliamentary Panel report: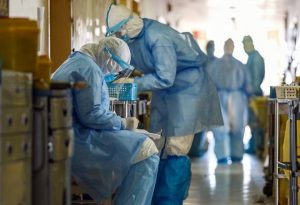 Report submitted recently by the standing committee on Home Affairs.
Key Recommendations:
Bring a comprehensive public health Act with suitable legal provisions to keep checks and controls over private hospitals in times of a pandemic.
Curb black marketing of medicines and ensure product standardization.
The government should be proactive by holding awareness campaigns on cheaper and effective repurposed medicines to prevent people from panicking and spending a huge amount of money on expensive drugs.
There is a need to have regulatory oversight on all hospitals working in the country to prevent refusal to accept insurance claims.
A separate wing may be formed in the National Disaster Management Authority (NDMA) that will specialize in handling /managing pandemics like COVID-19 in the future.
Measures should be taken to avoid social stigma and fear of isolation and quarantine, by making people aware and treating them with respect and empathy.
The problems being faced by farmers, non-corporate, and non-farm small/micro enterprises in getting loans need to be addressed.
2.District Mineral Foundation Trust Funds: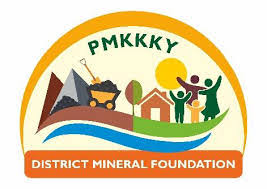 Dhanbad (Jharkhand) Deputy Commissioner has ordered an audit and an impact assessment of the utilization of funds from the District Mineral Foundation Trust (DMFT) for the financial years 2017-2020.
Statutory Provision: As per the Mine and Minerals Development Regulation (Amendment) Act, 2015, in every district affected by mining-related operations, the state government shall, by notification, establish a trust as a non-profit body to be called the District Mineral Foundation.
DMFT Funds: Mining companies contribute 10-30% on the royalty amount that they pay to the government to DMF Trust in the district they are operating in.
Objective: The idea behind the contribution is that local mining-affected communities, mostly tribal and among the poorest in the country, also have the right to benefit from natural resources extracted from where they live.
Status: DMFs have been set-up in 572 districts of the country, with a cumulative accrual of more than Rs. 40,000 crore so far as per Ministry of Mines (MoM) data.
Linked with PMKKKY: The functioning of the DMF trusts and the fund use governed by states' DMF Rules incorporate the mandates of a central guideline, Pradhan Mantri Khanij Kshetra Kalyan Yojana (PMKKKY) that specifies high priority areas of investments.
Pradhan Mantri Khanij Kshetra Kalyan Yojana:
Nodal Ministry: PMKKKY is a scheme by the Ministry of Mines for the welfare of people & affected areas by using the funds accrued under District Mineral Foundation (DMF).
Objectives: To implement various developmental and welfare projects/programs in mining affected areas that complement the existing ongoing schemes/projects of State and Central Government.
To minimize/mitigate the adverse impacts, during and after mining, on the environment, health and socio-economics of people in mining districts.
To ensure long-term sustainable livelihoods for the affected people in mining areas.
At least 60% the fund will be utilized for "High Priority Areas" like Drinking water supply, Environment preservation & pollution control measure, Health care, Education, etc.
Rest of the fund will be utilized for "Other Priority Areas", such as Physical infrastructure, Irrigation, Energy & watershed development and Measures for enhancing environmental quality.
3.Srinivasa Ramanujan: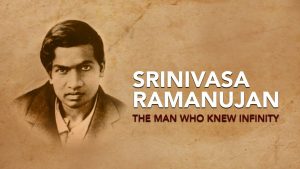 Every year, Srinivasa Ramanujan's birth anniversary on December 22 is commemorated as National Mathematics Day.
About Srinivasa Ramanujan:
Born on 22nd December 1887 in Erode, Tamil Nadu and died on 26th April 1920 in Kumbakonam, Tamil Nadu, India.
In 1903 he secured a scholarship to the University of Madras but lost it the following year because he neglected all other subjects in pursuit of mathematics.
In 1911 Ramanujan published the first of his papers in the Journal of the Indian Mathematical Society.
In 1913 he began a correspondence with the British mathematician Godfrey H. Hardy which led to a special scholarship from the University of Madras and a grant from Trinity College, Cambridge.
In 1918 he was elected to the Royal Society of London.
Ramanujan was one of the youngest members of Britain's Royal Society and the first Indian to be elected a Fellow of Trinity College, Cambridge University.
Contributions to Mathematics:
Formulas and Equations: Ramanujan compiled around 3,900 results consisting of equations and identities. One of his most treasured findings was his infinite series for Pi.
He gave several formulas to calculate the digits of Pi in many unconventional ways.
Game Theory: He discovered a long list of new ideas to solve many challenging mathematical problems, which gave a significant impetus to the development of game theory.
His contribution to game theory is purely based on intuition and natural talent and remains unrivalled to this day.
Ramanujan's Book:
One of Ramanujan's notebooks was discovered by George Andrews in 1976 in the library at Trinity College. Later the contents of this notebook were published as a book.
Ramanujan number:
1729 is known as the Ramanujan number.
It is the smallest number which can be expressed as the sum of two different cubes in two different ways.
1729 is the sum of the cubes of 10 and 9 – cube of 10 is 1000 and cube of 9 is 729 adding the two numbers results in 1729.
1729 is also the sum of the cubes of 12 and 1, cube of 12 is 1728 and cube of 1 is 1 adding the two results in 1729.
4.Recognition of Prior Learning (RPL):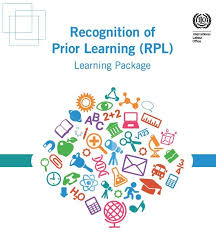 Skill India undertakes Recognition of Prior Learning (RPL) for workers under Department of Panchayati Raj in Chandauli and Varanasi.
The programme is being implemented under SANKALP Programme of Ministry of Skill Development and Entrepreneurship (MSDE).
The implementing agency for the programme is National Skill Development Corporation (NSDC).
About 70% of our country's population resides in rural India and hence the inclusion of gram panchayats is crucial for the success of District Skill Development Plans and will provide a huge fillip to the Skill India Mission.
Through RPL, the aim is to align the competencies of the pre-existing workforce of the country to the standardized framework.
Certification builds confidence, brings respect and provides recognition to the candidates, it has the potential to make skills aspirational.
Supporting formalization of the informal learning of youth will supplement their efforts in finding sustainable livelihood opportunities and reduce inequalities based on privileging certain forms of knowledge over others.
Recognition of Prior Learning (RPL) program recognizes the value of learning acquired outside a formal setting and provides a government certificate for an individual's skills.
Candidates receive exposure to concepts of digital and financial literacy and accidental insurance coverage for three years at free of cost.
No fee is charged from a candidate for participating in the RPL program and every successfully certified candidate will receive INR 500.
This initiative is part of a larger program on 'Skill Development Planning at the level of 'Gram Panchayat' that focuses on introducing Recognition of Prior Learning (RPL) in a structured manner in GPs of various districts across the country.
5.National Investment and Infrastructure Fund (NIIF):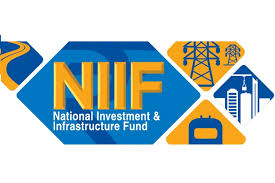 Canada's PSP, US' DFC, Axis Bank invest $107 million in NIIF's master fund.
After the new commitment from the three investors, the overall size of the 'master fund' has touched USD 2.34 billion.
The government had set up the ₹40,000 crore NIIF in 2015 as an investment vehicle for funding commercially viable greenfield, brownfield and stalled infrastructure projects.
NIIF's mandate includes investing in areas such as energy, transportation, housing, water, waste management and other infrastructure-related sectors in India.
NIIF currently manages three funds each with its distinctive investment mandate. The funds are registered as Alternative Investment Fund (AIF) with the Securities and Exchange Board of India (SEBI).
The NIIF signed the first investment deal of worth USD 1 billion with the Abu Dhabi Investment Authority (ADIA) in October 2017. The ADIA became the first-ever international investor in the NIIF's master fund.
The Indian Government holds a 49% share in the NIIF.
Domestic investors such as ICICI Bank, HDFC Bank, Axis Bank, Kotak Mahindra Life are the other notable investors in the NIIF.
The Asian Infrastructure Investment Bank in June 2018 announced to invest USD 200 million.
6.India-Vietnam Leaders' Virtual Summit: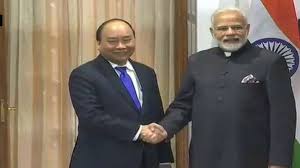 Prime Minister Narendra Modi held a Virtual Summit with H.E. Nguyen Xuan Phuc, Prime Minister of Vietnam.
A 'Joint Vision for Peace, Prosperity and People' document was adopted during the Summit, to guide the future development of the India-Vietnam Comprehensive Strategic Partnership.
Both leaders also welcomed the signing of a Plan of Action for period 2021-2023 for further implementation of Comprehensive Strategic Partnership to implement the Joint Vision.
Announcements made:
Implementation of the High Speed Guard Boat (HSGB) Manufacturing Project for Vietnam Border Guard Command under the US$ 100 million Defence Line of Credit extended by Government of India to Vietnam;
Completion and handing over of seven Development Projects with Indian 'Grant-in-Aid' Assistance of US$ 1.5 million for the benefit of local community in Vietnam's Ninh Thuan province.
Enhancing the number of annual Quick Impact Projects (QIPs) from currently five to ten commencing FY 2021-2022.
Three new Development Partnership projects in heritage conservation in Vietnam (F-block of Temple at My Son; Dong Duong Buddhist Monastery in Quang Nam province; and Nhan Cham Tower in Phu Yen province).
Launch of bilateral project for preparing an Encyclopaedia on India – Vietnam Civilizational and Cultural Relations.
Other important current affairs:
1.The High Court of Karnataka and the Karnataka State Legal Services Authority (KSLSA) have created history in settlement of cases.
A record 2,61,882 cases were settled in a single day at the mega Lok Adalat held on December 19.
This has resulted in a 12.17% reduction of cases pending before courts in taluks and districts, apart from the High Court.
A total of ₹669.95 crore was awarded as compensation or settlement amount by amicably resolving cases related to motor vehicle accident claims, land acquisition, and other civil matters.
The settlements also yielded a revenue of ₹41.45 crore for the State exchequer by way of fine through the compounding of around two lakh pending criminal cases.
Lok Adalat is one of the alternative dispute redressal mechanisms, it is a forum where disputes/cases pending in the court of law or at the pre-litigation stage are settled/ compromised amicably.
The Lok Adalats are formed to fulfil the promise given by the preamble of the Indian Constitution– securing Justice – social, economic and political of every citizen of India.
2.Shigella infection:
Health officials in Kozhikode district of Kerala recently convened emergency meetings and kicked in preventive measures after six cases of shigella infection.
Shigellosis, or shigella infection, is a contagious intestinal infection caused by a genus of bacteria known as shigella.
The bacteria is one of the prime pathogens responsible for causing diarrhea, fluctuating between moderate and severe symptoms, especially in children in African and South Asian regions.
The bacteria, after entering the body through ingestion, attack the epithelial lining of the colon resulting in inflammation of the cells and subsequently the destruction of the cells in severe cases.
It takes only a small number of shigella bacteria to enter a person's system and get her sick.
The infection is known to spread person-to-person when the bacteria is swallowed accidentally.
3.PM-WANI',:
The Union Cabinet recently cleared a proposal by the Department of Telecommunications (DoT) to set up public Wi-Fi access network interfaces.
The public Wi-Fi Access Network Interface, which will be called 'PM-WANI', was first recommended by the Telecom Regulatory Authority of India (TRAI) in 2017.
PM-WANI: This will involve multiple players, including PDOs, PDOAs, app providers, and a central registry. PM-WANI infrastructure can be structured in the form of a pyramid.
4.The Ministry of Earth Sciences (MoES) is developing an unique Early Health Warning System which is expected to forecast the possibility of disease outbreaks in the country.
The India Meteorological Department (IMD) is also involved in the development studies and the process.
The model being developed is based on the relationship between weather changes and incidence.
There are certain diseases where weather patterns play a crucial role.
Such as malaria, for which particular temperatures and rainfall patterns can approximately predict whether an area is likely to have an outbreak with fairly reasonable accuracy
According to the World Health Organisation (WHO), early warning systems are timely surveillance systems that collect information on epidemic-prone diseases in order to trigger prompt public health interventions.
However, these systems rarely apply statistical methods to detect changes in trends or sentinel events that would require intervention.
In most cases, they rely on an in-depth review done by epidemiologists of the data coming in, which is rarely done in a systematic way.
Epidemiology is the study of the distribution and determinants of health-related states and events in specified populations.
5.As per a recent report 'Status of leopards in India, 2018' released by the Ministry of Environment, Forest and Climate Change there has been a "60% increase in the population count of leopards in India from 2014 estimates''.
The 2014 estimates placed the population of leopards at nearly 8,000 which has increased to 12,852.
The largest number of leopards have been estimated in Madhya Pradesh (3,421) followed by Karnataka (1,783) and Maharashtra (1,690).
Central India and Eastern Ghats have the highest number of leopards at 8,071.
Western Ghats: 3,387 leopards
Shivalik and Gangetic Plains: 1,253 leopards
Northeast hills: 141 leopards
While the estimated number of leopards has increased, the report alerts that the leopard habitat area has been shrinking alarmingly over the past 100-125 years.
6.US President Donald Trump presented the prestigious Legion of Merit award to Prime Minister Narendra Modi.
Mr. Modi was presented with the highest degree Chief Commander of the Legion of Merit which is given only to the Head of State or Government.
Mr. Modi was given the award in recognition of his steadfast leadership and vision that has accelerated India's emergence as a global power and elevated the strategic partnership between the United States and India to address global challenges.
The US President also presented the Legion of Merit to Australian Prime Minister Scott Morrison and the former Japanese Prime Minister Shinzo Abe. The awards were received by their respective ambassadors in Washington DC.