Daily Current Affairs for Government Exams:
Today Current Affairs: 13th August 2020 for UPSC IAS exams, State PSC exams, SSC CGL, State SSC, RRB, Railways, Banking Exam & IBPS, etc
Contents:
Mega labs"
Assam Accord:
'Transparent Taxation – Honoring The Honest:
Report of the Committee on Business Responsibility Reporting.:
Perseids Meteor Shower:
Other important current affairs:
1."Mega labs":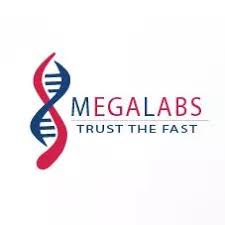 The Council of Scientific and Industrial Research (CSIR) is working on developing "mega labs" to ramp up testing for COVID-19 as well as improve the accuracy rate.
The labs will be repurposing large machines, called Next Generation Sequencing machines (NGS), which are normally used for sequencing human genomes, to sequence 1,500 to 3,000 viral genomes at a go to detect the SARS-CoV-2 virus.
The CSIR has partnered with the U.S.-based Illumina, a company that specialises in the manufacture of NGS machines. Five such sequencers, costing ₹4 crore each, are currently available in India.
These machines can substantially detect the presence of the virus even in several instances where the traditional RT-PCR (reverse transcription polymerase chain reaction) tests fail.
This is because the RT-PCR test identifies the SARS-CoV-2 virus by exploring only specific sections, whereas the genome method can read a bigger chunk of virus genome.
It can also trace the evolutionary history of the virus and track mutations more reliably. Unlike the RT-PCR that needs primers and probes the NGS only needs custom reagents.
2.Assam Accord: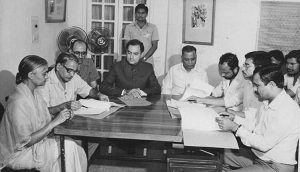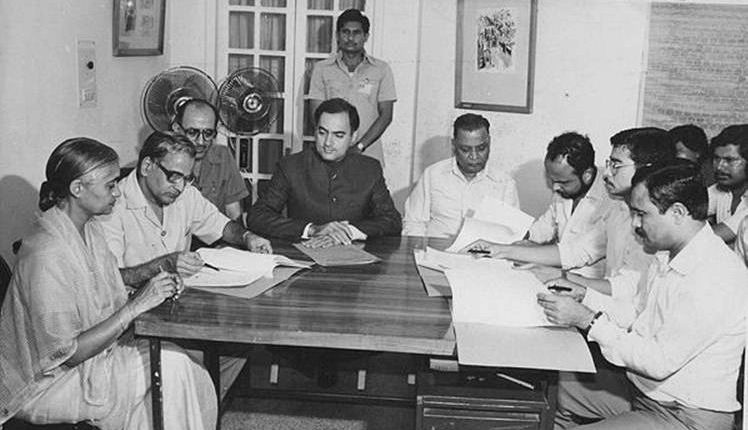 A Ministry of Home Affairs appointed committee on implementation of Clause 6 of the Assam Accord has proposed a definition for 'Assamese people' in its report.
The 14-member committee, headed by the High Court judge Biplab Kumar Sarma was set up in 2019 following widespread protests against the Citizenship Amendment Act, 2019.
Assam Accord:
It was a tripartite accord signed between the Government of India, State Government of Assam and the leaders of the Assam Movement in 1985.
The signing of the Accord led to the conclusion of a six-year agitation that was launched by the All Assam Students' Union (AASU) in 1979, demanding the identification and deportation of illegal immigrants from Assam.
It sets a cut-off of midnight of 24th March 1971, for the detection of illegal foreigners in Assam.
However, the demand was for detection and deportation of migrants who had illegally entered Assam after 1951.
Clause 6 of the Accord:
It says that constitutional, legislative and administrative safeguards, as may be appropriate, shall be provided to protect, preserve and promote the cultural, social, linguistic identity and heritage of the Assamese people.
The committee chaired by Biplab Kumar Sarma was constituted to define 'Assamese People' and institute safeguards for them.
Recommendation of the Committee:
Definition of Assamese: The report proposes January 1951 as the cut-off date for any Indian citizen residing in Assam to be defined as an Assamese for the purpose of implementing Clause 6.
Reservation for Assamese: The report seeks reservation for Assamese in Parliament, state assembly, local bodies. It recommended creating an Upper House (Legislative Council of Assam) whose seats will be reserved for the 'Assamese people'.
The report also seeks quotas in government jobs.
Regulation of Outsiders: The report recommends regulation of entry of people from other states into Assam, which include the implementation of an Inner Line Permit (ILP) regime in the state.
The ILP is a system in which a special permit is required by people from other regions of India to visit the state.
Currently the ILP is applicable in Manipur, Arunachal Pradesh, Nagaland and Mizoram.
Other Rights: The report also talks about issues related to land and land rights, linguistic, cultural and social rights and protection of the state's resources and biodiversity.
According to the recommendations, people who migrated between 1951 and 1971, including large sections of post-Partition refugees, would be Indian citizens under the Assam Accord and the National Register of Citizens (NRC), but they would not be eligible for safeguards meant for "Assamese people" under Clause 6 of the Accord.
East Bengal migrants who entered Assam before 1951 would be considered Assamese.
There is no mechanism to prove that a person has been in Assam prior to 1951.
The 1951 NRC is not available in several parts of the state and the current NRC being made uses 1971 as a cut-off.
3. 'Transparent Taxation – Honoring The Honest: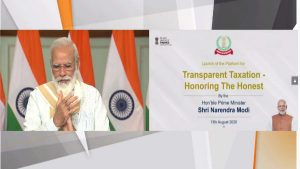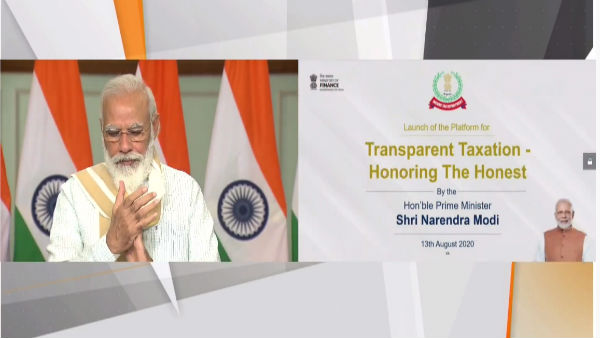 The Prime Minister of India launched the 'Transparent Taxation – Honoring The Honest' platform to honour the honest taxpayers of the country.
The Transparent Taxation Platform:
It is aimed at bringing transparency in income tax systems and empowering taxpayers.
The main features of the platform are faceless assessment, faceless appeal and taxpayer charter.
The faceless assessment and taxpayer charter will come into place immediately from the launch, while the faceless appeal is going to be applicable from 25th September 2020.
Faceless Assessment: It aims to eliminate human interface between the taxpayer and the income tax department.
There will be no need for the taxpayer to visit the income tax office or the officer.
The selection of a taxpayer is possible through systems using analytics and Artificial Intelligence.
Faceless Appeal: Under the system, appeals will be randomly allotted to any officer in the country. The identity of the officer deciding the appeal will remain unknown.
Taxpayer Charter: This outlines the rights and responsibilities of both tax officers and taxpayers.
Other Recent Direct Tax Reforms:
The Central Board of Direct Taxes (CBDT) has carried out several major tax reforms in direct taxes in recent years.
The focus of the tax reforms has been on reduction in tax rates and on simplification of direct tax laws.
Corporate Tax rates were reduced from 30% to 22% in 2019. For new manufacturing units the corporate tax rates were reduced to 15%.
Dividend Distribution Tax was also abolished in 2019.
The CBDT has also taken several initiatives for bringing in efficiency and transparency in the functioning of the Income Tax (IT) Department, such as:

Bringing more transparency in official communication through the newly introduced Document Identification Number (DIN) wherein every communication of the Department would carry a computer generated unique document identification number.
Pre-filing income tax returns to increase the ease of compliance for taxpayers and to make compliance more convenient for individual taxpayers.
Direct Tax Vivad se Vishwas Act, 2020 to provide for resolution of pending tax disputes.
4. Report of the Committee on Business Responsibility Reporting.: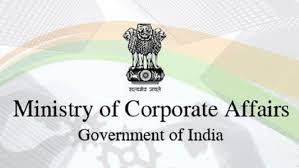 Ministry of Corporate Affairs (MCA) releases the Report of the Committee on Business Responsibility Reporting.
Key recommendations:
A new reporting framework called the 'Business Responsibility and Sustainability Report (BRSR)' has been recommended to better reflect the intent and scope of reporting on non-financial parameters.
The BRSR would be integrated with the MCA 21 portal.
The information captured through BRSR filings should be used to develop a Business Responsibility-Sustainability Index for companies.
The top 1000 listed companies are to undertake this reporting mandatorily.
The reporting requirement may be extended by MCA to unlisted companies above specified thresholds of turnover and/or paid-up capital.
Business Responsibility Reporting:
It is a disclosure of adoption of responsible business practices by a listed company to all its stakeholders.
Business Responsibility Reporting is applicable to all types of companies including manufacturing, services etc.
5.Perseids Meteor Shower: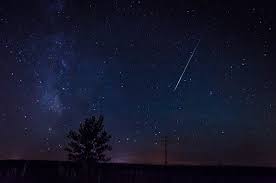 The Perseids meteor shower will be active from 17th-26th August 2020.
This is an annual celestial event and is considered the best meteor shower, as many bright meteors and fireballs shoot through the sky making it easy for people to watch it from Earth.
Meteor: It is a space rock or meteoroid that enters Earth's atmosphere.
Meteoroids are objects in space that range in size from dust grains to small asteroids.
Most are pieces of other, larger bodies that have been broken or blasted off. These come from comets, asteroids, planets and the Moon.
When meteoroids enter Earth's atmosphere (or that of another planet, like Mars) at high speed and burn up, the fireballs or "shooting stars" are called meteors.
As the space rock falls towards the Earth, the resistance—or drag—of the air on the rock makes it extremely hot.
As it passes through the atmosphere, it leaves behind streaks of glowing gas (shooting star) that are visible to the observers.
Fireballs are larger explosions of light and color that can persist longer than an average meteor streak. This is due to the fact that fireballs originate from larger particles of cometary material.
When a meteoroid survives its journey through the atmosphere and hits the ground, it's called a meteorite.
Meteor Shower:
When Earth encounters many meteoroids at once, it is called a meteor shower.
Comets, like Earth and the other planets, also orbit the sun. Unlike the nearly circular orbits of the planets, the orbits of comets are usually quite lop-sided.
As a comet gets closer to the sun, some of its icy surface boils off, releasing lots of particles of dust and rock (meteoroids).
This comet debris gets scattered along the comet's path, especially in the inner solar system (includes planets Mercury, Venus, Earth and Mars) as the sun's heat boils off more and more ice and debris.
Then, several times each year as Earth makes its journey around the sun, its orbit crosses the orbit of a comet, which means Earth encounters a bunch of comet debris.
Meteor showers are named for the constellation where the meteors appear to be coming from.
So, for example, the Orionids Meteor Shower, which occurs in October each year, appears to be originating near the constellation 'Orion the Hunter'.
Perseids Meteor Shower:
It peaks every year in mid-August. It was first observed over 2,000 years ago.
The Perseids occur as the Earth runs into pieces of cosmic debris left behind by the comet Swift-Tuttle.
The cloud of debris is about 27 km wide, and at the peak of the display, between 160 and 200 meteors streak through the Earth's atmosphere every hour as the pieces of debris, travelling at some 2.14 lakh km per hour, burn up a little less than 100 km above the Earth's surface.
It gets its name from the constellation Perseus.
Pollution and monsoon clouds make the Perseids difficult to view from India.
Comet Swift-Tuttle: It was discovered in 1862 by Lewis Swift and Horace Tuttle and takes 133 years to complete one rotation around the sun.
Other important current affairs:
1.The Ministry of New and Renewable Energy has received proposals from various players for over 10 gigawatts (GW) of fresh solar equipment manufacturing.
Earlier, a 750 megawatt (MW) solar project was also inaugurated in Rewa, Madhya Pradesh.
These moves are in line with India's commitment to attain the target of 175 GW of installed renewable energy capacity by 2022 including 100 GW of solar installed capacity.
This rise of interest in the domestic manufacture of solar equipment coincides with other measures of the government to promote domestic industry like increasing duties on imports across sectors, including solar power.
There is a proposal of increasing customs duty to around 20-25% on solar equipment and also for a 5% interest subvention scheme for the domestic manufacturing of ingots, wafers and cells.
However, these duty changes should be in compliance with the World Trade Organisation (WTO) standards.
2.The Union Housing and Urban Affairs Ministry recently said over 5 lakh applications had been received under the PM Street Vendor's AtmaNirbhar Nidhi (PM SVANidhi) scheme for street vendors since it started on July 2 and 1 lakh loans had been sanctioned already.
Recently, the Ministry of Housing and Urban Affairs signed MoU with Small Industries Development Bank of India (SIDBI) in order to engage SIDBI as the Implementation Agency for the scheme.
SIDBI will manage the credit guarantee to the lending institutions through Credit Guarantee Fund Trust for Micro and Small Enterprises (CGTMSE).
It is a special micro-credit facility plan to provide affordable loan of up to ₹10,000 to more than 50 lakh street vendors, who had their businesses operational on or before 24 March 2020.
The the scheme is valid until March 2022.
Small Industries Development Bank of India is the technical partner for implementation of this scheme.
It will manage the credit guarantee to the lending institutions through Credit Guarantee Fund Trust for Micro and Small Enterprises.
3.Union Minister of Agriculture & Farmers' Welfare virtually launched the Krishi Megh (National Agricultural Research & Education System -Cloud Infrastructure and Services).
Krishi Megh is the data recovery centre of ICAR (Indian Council of Agricultural Research).
Krishi Megh has been set up under the National Agricultural Higher Education Project (NAHEP).
The data recovery centre has been set up at National Academy of Agricultural Research Management (NAARM), Hyderabad.
Significance and benefits of Krishi Megh:

Built to mitigate the risk, enhance the quality, availability and accessibility of e-governance, research, extension and education in the field of agriculture in India.
Krishi Megh is equipped with the latest artificial intelligence and deep learning software for building and deploying of deep learning-based applications through image analysis, disease identification in livestock, etc.
It enables the farmers, researchers, students and policymakers to be more equipped with the updated and latest information regarding agriculture and research.
4.The Ministry of Environment, Forest and Climate Change has compiled the best practices of human-elephant conflict management in India.
These include:

Retaining elephants in their natural habitats by creating water sources and management of forest fires.
Elephant Proof trenches in Tamil Nadu.
Hanging fences and rubble walls in Karnataka.
Use of chili smoke in north Bengal and playing the sound of bees or carnivores in Assam.

An elephant corridor initiative where 25.37 acres of private land was purchased at Edayarahalli-Doddasampige in Karnataka as part of conservation efforts.
Use of technology: Individual identification, monitoring of elephants in south Bengal and sending SMS alerts to warn of elephant presence.
5.As per the data collected by NASA's Dawn spacecraft, dwarf planet Ceres reportedly has salty water underground.
Dawn (2007-18) was a mission to the two most massive bodies in the main asteroid belt – Vesta and Ceres
.Latest Findings:

The scientists have given Ceres the status of an "ocean world" as it has a big reservoir of salty water underneath its frigid surface.
This has led to an increased interest of scientists that the dwarf planet was maybe habitable or has the potential to be.
Ocean Worlds is a term for 'Water in the Solar System and Beyond'.
The salty water originated in a brine reservoir spread hundreds of miles and about 40 km beneath the surface of the Ceres.
Further, there is an evidence that Ceres remains geologically active with cryovolcanism – volcanoes oozing icy material.
Instead of molten rock, cryovolcanoes or salty-mud volcanoes release frigid, salty water sometimes mixed with mud.
Subsurface Oceans on other Celestial Bodies: Jupiter's moon Europa, Saturn's moon Enceladus, Neptune's moon Triton, and the dwarf planet Pluto.
This provides scientists a means to understand the history of the solar system.
6.A study based on satellite data has indicated a high rate of deforestation in major hornbill habitats in Arunachal Pradesh and a part of Assam.
The study fine-scale satellite imagery to assess Papum Reserve Forest (RF) adjoining Pakke Tiger Reserve (Pakhui Tiger Reserve) in Arunachal Pradesh.
The results show the loss and degradation of critical hornbill habitat in the biologically rich forests of the Indian Eastern Himalaya.
The satellite data pointed to alarming deforestation rates in Papum RF with annual loss rates as high as 8.2 sq.km. as per estimates from 2013-2017 where forest cover declined to 76% of the total RF area.
According to the Global Forest Watch 2020 report, Arunachal Pradesh lost 1,110 sq.km. of primary forest from 2002-2019.
These areas are affected by illegal logging and ethnic conflict.
The forests are under pressure due to agricultural expansion, conversion to plantations or logging.
7.The Defence Acquisition Council (DAC) chaired by Defence Minister approved procurement proposals worth over Rs. 8,722 crore including 106 Basic Trainer Aircraft for Indian Air Force.
With Hindustan Aeronautics Limited (HAL) having successfully developed Basic Trainer Aircraft (HTT-40) Prototypes and certification process underway, the DAC approved procurement of Basic Trainer Aircraft from HAL to address the basic training requirements of the Indian Air Force.
Post Certification 70 Basic Trainer Aircraft will be initially procured from HAL and balance 36 after operationalisation of HTT-40 fleet in IAF.
8.Noted Urdu poet Dr Rahat Indori died at the age of 70.
Rahat Indori (1950 – 2020) was an Indian Bollywood lyricist and Urdu language poet.
A former professor of Urdu language, he had taken part in numerous poetry meets in India and abroad.