Startup India Seed Fund Scheme : Third-Party Impact Assessment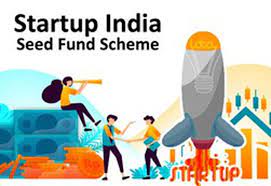 The Department for Promotion of Industry and Internal Trade (DPIIT) is conducting a third-party impact assessment of the Startup India Seed Fund Scheme to evaluate its performance in benefiting the startup community.
Startup India Seed Fund Scheme (SISFS) was created by DPIIT, Ministry of Commerce and Industry in 2021.
It aims to provide financial assistance to start-ups for proof of concept, prototype development, product trials, market entry, and commercialization.
Eligibility Startups recognized by DPIIT incorporated not more than 2 years ago at the time of application, have not received more than Rs. 10 lakhs of monetary support under any other Central or State Government scheme.
Preference Startups create innovative solutions in sectors such as social impact, waste management, water management, etc.
Grants of up to Rs. 5 crores are provided to eligible incubators, which in turn provide grants of up to Rs. 20 lakhs to startups for validation of proof of concept, prototype development, or product trials.
Estimated Beneficiaries is about 3,600 entrepreneurs through 300 incubators in the next 4 years
Seed Funding is an early stage of investment in a start-up or a new business idea to help the company reach a point where it can secure additional rounds of funding or generate revenue to become self-sustaining.