Daily Current Affairs for Government Exams:
Today Current Affairs: 13th November 2020 for UPSC IAS exams, State PSC exams, SSC CGL, State SSC, RRB, Railways, Banking Exam & IBPS, etc
Contents:
Contempt of the court
.Atmanirbhar Bharat 3.0:
17th ASEAN-India Summit:
.Pneumonia and Diarrhoea Progress Report:
Sino-British Joint Declaration".:
International Atomic Energy Agency (IAEA)::
Kalvari Class of submarines:
Foreign Contribution Regulation Act (FCRA), 2010:
Other important current affairs
1.Contempt of the court: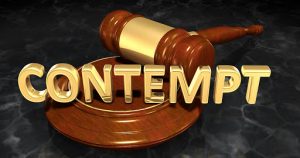 Kunal Kamra, a stand-up comedian, will face contempt of court charges for his tweets following the Supreme Court's decision to grant interim bail to television anchor Arnab Goswami.
Contempt of court:
According to the Contempt of Courts Act, 1971, contempt of court can either be civil contempt or criminal contempt.
Civil contempt means wilful disobedience of any judgment, decree, direction, order, writ, or other processes of a court, or wilful breach of an undertaking given to a court.
Criminal contempt is attracted by the publication (whether by words, spoken or written, or by signs, or by visible representations, or otherwise) of any matter or the doing of any other act whatsoever which:

Scandalises or tends to scandalize, or lowers or tends to lower the authority of, any court; or
Prejudices, or interferes or tends to interfere with, the due course of any judicial proceeding; or
Interferes or tends to interfere with, or obstructs or tends to obstruct, the administration of justice in any other manner.
As per the provisions of the Contempt of Courts Act, 1971: "In the case of a criminal contempt, other than a contempt referred to in Section 14 ("Procedure where contempt is in the face of the Supreme Court or a High Court"), the Supreme Court or the High Court may take action on its own motion or on a motion made by (a) the Advocate-General, or (b) any other person, with the consent in writing of the Advocate-General".
2.Atmanirbhar Bharat 3.0: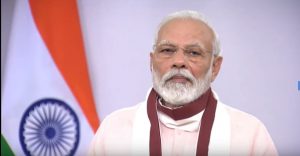 The government has announced a fresh set of measures, worth around Rs. 1.2 lakh crore, to boost job creation, provide liquidity support to stressed sectors, and encourage economic activity in housing and infrastructure areas.
An additional outlay of Rs. 65,000 crore is being provided as a fertilizer subsidy to support increasing demand on the back of a good monsoon and a sharp increase in the crop-sown area.
The measures have been announced under Aatmanirbhar Bharat 3.0.
The recent announcement of the Expansion of Production Linked Incentives (PLI) Scheme to 10 more sectors is also a part of Atmanirbhar Bharat 3.0.
Atmanirbhar Bharat Rozgar Yojana:
Aim: It is aimed at incentivizing the creation of new employment opportunities during the Covid-19 economic recovery phase.
Government Contribution: It will provide a subsidy for provident fund contribution for adding new employees to establishments registered with the Employees' Provident Fund Organisation (EPFO).
The organizations of up to 1000 employees would receive employee's contributions (12% of wages) & employer's contributions (12% of wages), totaling 24% of wages, for two years.
Employers with over 1,000 employees will get employees' contribution of 12%, for two years.
The subsidy amount under the scheme will be credited upfront only in Aadhaar-seeded EPFO accounts (UAN) of new employees.
Eligibility Criteria for Establishments: Establishments registered with EPFO will be eligible for the benefits if they add new employees compared to the reference base of employees as in September 2020.
Establishments, with up to 50 employees, would have to add a minimum of two new employees.
The organizations, with more than 50 employees, would have to add at least five employees.
Target Beneficiaries:
Any new employee joining employment in EPFO registered establishments on monthly wages less than Rs. 15,000.
Those who left their job between 1st March to 30th September and are employed on or after 1st October.
The scheme will be effective from 1st October 2020 and operational till 30th June 2021.
3.17th ASEAN-India Summit: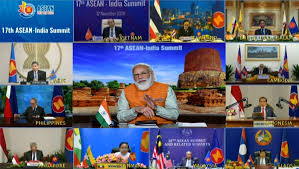 India has participated in the 17th ASEAN-India Virtual Summit on the invitation of Vietnam, the current Chair of Association of Southeast Asian Nations (ASEAN).
The summit focused on measures to recover from the economic turmoil triggered by the Covid-19 pandemic and ways to further broad-base strategic ties.
Key Points:
India's Act East Policy:
Against the backdrop of aggressive moves by China, including the Ladakh standoff, India placed the ASEAN at the center of India's Act East policy and held that a cohesive and responsive ASEAN is essential for security and growth for all in the region.
India's Indo-Pacific Vision and Security And Growth for All in the Region Vision:
India underscored the importance of strengthening convergence between India's Indo-Pacific Oceans Initiative (IPOI) and the ASEAN Outlook on Indo-Pacific, to ensure a free, open, inclusive and rules-based region.
It also highlighted the importance of cooperation by ASEAN in for the Security And Growth for All in the Region (SAGAR) Vision.
Regional Comprehensive Economic Partnership:
India would explore ways to increase trade despite its exit from the 15-nation RCEP agreement in 2019.
The RCEP free trade agreement is expected to be signed on 15th November 2020 between China, Australia, South Korea, Japan, and the ASEAN Members.
However, experts have warned that once the RCEP is adopted, trade between RCEP nations will assume primacy, which could affect trade ties with other countries including India.
South China Sea:
Affirmed the importance of maintaining and promoting peace, stability, safety, and security in the South China Sea, and ensuring freedom of navigation and overflight.
Noted the importance of promoting a rules-based order in the region including through upholding adherence to international law, especially the United Nations Convention on the Law of the Sea (UNCLOS).
Regulating Covid-19 Pandemic:
India welcomed ASEAN's initiatives to fight the pandemic and announced a contribution of USD 1 million to Covid-19 ASEAN Response Fund.
It also underlined the importance of cooperation and regular exchanges in the field of traditional medicines as a source of healthy and holistic living.
Trade and Investment:
India underlined the importance of diversification and resilience of supply chains for post-Covid-19 economic recovery.
India called for an early review of the ASEAN-India Trade in Goods Agreement (AITIGA), which is pending for a long time.
Connectivity:
Underscoring the importance of greater physical and digital connectivity, India reiterated its offer of a USD 1 billion Line of Credit to support ASEAN connectivity.
India's Significance Highlighted by ASEAN:
Towards promoting peace and stability in the region and India's support to ASEAN centrality.
Welcomed the adoption of the new ASEAN-India Plan of Action for 2021-2025.
Acknowledged India's capacity-building initiatives, including the PhD Fellowship Programme at IITs and setting up of Centres for Excellence in Software Development and Training.
Association of Southeast Asian Nations:
It is a regional grouping that promotes economic, political, and security cooperation.
It was established on 8th August 1967 in Bangkok, Thailand with the signing of the ASEAN Declaration (Bangkok Declaration) by the founding fathers of ASEAN, namely Indonesia, Malaysia, Philippines, Singapore, and Thailand.
Ten Members: Brunei, Cambodia, Indonesia, Laos, Malaysia, Myanmar, the Philippines, Singapore, Thailand, and Vietnam.
Chairmanship: It rotates annually, based on the alphabetical order of the English names of Member States.
ASEAN countries have a total population of 650 million people and a combined Gross Domestic Product (GDP) of USD 2.8 trillion. It is India's 4th largest trading partner with about USD 86.9 billion in trade.
The group has played a central role in Asian economic integration, signing six free-trade agreements with other regional economies and helping spearhead negotiations for what could be the world's largest free trade pact.
4.Pneumonia and Diarrhoea Progress Report: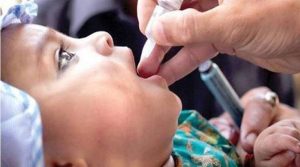 Released annually by the International Vaccine Access Centre (IVAC).
Highlights of this year's Report:
India has made significant progress in its vaccination coverage to prevent child pneumonia and diarrhea deaths.
Although overall the world's health systems are falling short of ensuring that children have access to prevention and treatment services, India has achieved the global target of 90% coverage for three of the five vaccines whose coverage is monitored in the report.
These vaccines are Diphtheria, Pertussis, and Tetanus (DPT) vaccine, Measles-containing-vaccine first dose, Haemophilus influenzae type B, pneumococcal conjugate vaccine (PCV), and rotavirus vaccine.
India has also completed the "100-day agenda" — an unprecedented national scale-up of the rotavirus vaccine.
This landmark vaccine expansion will help protect 26 million children born each year against life-threatening cases of rotavirus diarrhea.
However, India failed to reach all four targets for treatment- breastfeeding, immunization, care-seeking and antibiotics, oral rehydration solution (ORS), and zinc supplementation.
5.Sino-British Joint Declaration".: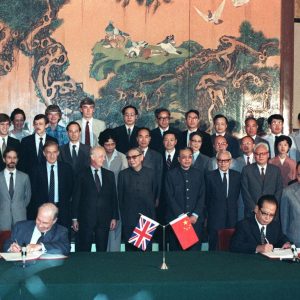 Britain has accused China of breaking its international treaty obligations after four pro-democracy lawmakers were ousted from Hong Kong's legislature on security grounds.
Britain said the new rules to disqualify elected assembly members was "a clear breach of the legally binding Sino-British Joint Declaration".
It is an agreement signed by Britain and China in 1984 to settle the future of Hong Kong.
The two governments agreed China would reassume control of Hong Kong, which was occupied by Britain after the Opium War in 1840, from July 1, 1997.
The declaration was later deposited with the United Nations.
Joint declaration states that China's basic policies regarding Hong Kong "will remain unchanged for 50 years", including the promise that the city would retain a high degree of autonomy.
It also states that Hong Kong's legal and judicial system would also be unchanged for 50 years after 1997.
It held that Britain would be responsible for the administration of Hong Kong until 1997 and the Chinese government would give its cooperation.
The issue was exacerbated in June 2014 when the State Council released a white paper stating that Beijing had "comprehensive jurisdiction" over Hong Kong.
Now, China says the declaration was "now void and covered only the period from the signing in 1984 until the handover in 1997".
But, Britain argues the agreement remained in effect and was a legally binding agreement that must be honored.
6.International Atomic Energy Agency (IAEA):

North Korea has accused IAEA of being a puppet of hostile countries after a new report said North Korea's nuclear weapons stockpile was breaking international law.
Observations made by North Korea:
The IAEA is no more than a political tool of the Western countries.
It was "a marionette dancing to the tune of the hostile forces" against North Korea.
Pyongyang has gradually built an atomic stockpile after abandoning the Non-Proliferation Treaty in 2003 and has tested several nuclear bombs in the years since.
Besides, IAEA's inspectors have not been allowed into the country for more than a decade.
So, IAEA had recently observed that Pyongyang's weapons program was "deeply regrettable" and the country's nuclear activities "remain a cause for serious concern".
About IAEA:
Set up as the world's "Atoms for Peace" organization in 1957 within the United Nations family.
Reports to both the United Nations General Assembly and Security Council.
Headquarters in Vienna, Austria.
Functions:

Works with its Member States and multiple partners worldwide to promote the safe, secure and peaceful use of nuclear technologies.
Seeks to promote the peaceful use of nuclear energy, and to inhibit its use for any military purpose, including nuclear weapons.

Board of Governors:

22 member states (must represent a stipulated geographic diversity) — elected by the General Conference (11 members every year) – 2 year term.
At least 10 member states — nominated by the outgoing Board.
6. Kalvari Class of submarines: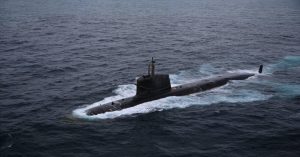 Indian Navy's fifth Kalvari-class Diesel Electric attack submarine INS Vagir was launched recently at Mazgaon Dock in Mumbai.
The other vessels in the class are INS Kalvari, INS Khanderi, INS Karanj, INS Vela, and INS Vagsheer.
About Kalvari Class of submarines:
This class of submarines has Diesel Electric transmission systems and these primarily attack submarines or 'hunter-killer' type which means they are designed to target and sink adversary naval vessels.
They can be used in anti-warship and anti-submarine operations, intelligence gathering and surveillance, and naval mine laying.
These submarines are built under Project 75 and their design is based on the Scorpene class of the submarines.
Being constructed by the public sector shipbuilder Mazagon Dock Ltd (MDL) in Mumbai.
Design is based on the Scorpene class of submarines designed and developed by French defense major Naval Group formerly DCNS and Spanish state-owned entity Navantia.
7.Foreign Contribution Regulation Act (FCRA), 2010: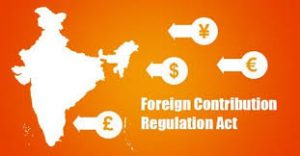 Ministry of Home Affairs (MHA) has notified new rules under the Foreign Contribution Regulation Act (FCRA), 2010.
Under the New Rules:
The organizations specified under clauses (v) and (vi) of sub-rule (1) shall be considered to be of political nature, if they participate in active politics or party politics, as the case may be.
A new clause has been inserted which says that groups mentioned in Clause V and VI will only be considered a political group by the Centre if they participate in "active politics or party politics".
The new rules also make new FCRA registrations more stringent.
Any organization that wants to register itself under FCRA "shall be in existence for three years" and should have "spent a minimum amount of ₹15 lakh on its core activities for the benefit of society during the last three financial years".
Background:
Clause V of Rule 3 (FCRA 2011) qualified a political group as, "organizations of farmers, workers, students, youths based on caste, community, religion, language or otherwise, which is not directly aligned to any political party, but whose objectives as stated in the memorandum of association, or activities gathered through other material evidence, include steps towards advancement of political interests of such groups".
Other important current affairs:
1.According to the Reserve Bank of India's, "nowcasting", India's economy will contract by 8.6% in the second consecutive quarter (July, August, September) of the current financial year which means the economy is in a 'technical recession'.
Nowcast in economics means the prediction of the present or the very near future of the state of the economy.
Nowcast began with the first issue of the Bulletin in January 1947 but interrupted during the period 1995 to date.
Current Scenario:

In the second quarter, the pace of contraction is 8.6%.
This is considerably slower than the 23.9% decline in the real GDP during the first quarter (April, May, June).
The contraction implies that India has entered a technical recession in the first half of 2020-21 for the first time in its history.
2.The fifth Scorpene-class submarine of Project-75 named 'Vagir' has been launched at Mazagon Dock in Mumbai.
INS Vagir: The first Vagir, a submarine from Russia, was commissioned into the Indian Navy on 3rd December 1973 and was decommissioned on 7th June 2001 after almost three decades of service to the nation.
Public shipbuilder Mazagon Dock Ltd (MDL) gave a new incarnation to the submarine with the same name.
It is named after the Sand Fish, a deadly deep-sea predator of the Indian Ocean.
It is a part of the six Kalvari-class submarines being built in India.
The state-of-art technology used in the submarine has ensured:

Superior stealth features such as advanced acoustic absorption techniques low radiated noise levels and hydro-dynamically optimized shape.
The ability to attack the enemy using precision-guided weapons.
The submarine is designed to operate in all theatres of operation, showcasing interoperability with other components of a Naval Task Force.
It can launch attacks with both torpedoes and tube launched anti-ship missiles, whilst underwater or on the surface.
It can undertake multifarious types of missions i.e Anti-Surface warfare, Anti-Submarine warfare, Intelligence gathering, Mine Laying, Area Surveillance, etc.

Project-75 :

It is a programme by the Indian Navy that entails building six Scorpene Class attack submarines.
Scorpene is a conventional powered submarine weighing 1,500 tonnes and can go up to depths of 300m.
It is given support by the Department of Defence Production (Ministry of Defence) and Indian Navy throughout its various phases of construction.
The MDL is manufacturing six Scorpene submarines with technology assistance from Naval Group of France under a USD 3.75 bn deal signed in October 2005.
3.The Gujarat Maritime Cluster is coming up in the GIFT (Gujarat International Finance Tec-City) City at Gandhinagar to address logistics of ports and seaways.
Maritime Cluster: It is conceived as a dedicated ecosystem of Ports, Maritime Shipping and Logistics services providers.
It will host an array of maritime, shipping industry players and service providers, along with relevant government regulatory agencies, in Gujarat International Finance Tec-City (GIFT City), Gandhinagar – India's first International Financial Services Centre.
The Gujarat Maritime Board (GMB), has been trying to develop such a cluster through its subsidiary Gujarat Ports Infrastructure and Development Company Ltd (GPIDCL).
While the project was conceptualized back in 2007, it received in-principle approval from the state government in 2015.
4.A group of scientists has reported a new genus of treefrog from the Andaman Islands called Striped Bubble-nest frog.
Biological name: Rohanixalus vittatus
The new genus 'Rohanixalus' is named after Sri Lankan taxonomist Rohan Pethiyagoda.
Striped Bubble-nest frog belongs to the genus of the Old World treefrog family Rhacophoridae.
This is the first report of a tree frog species from the Andaman Islands.
Bodily Features

Small and slender body (2-3 cm long).
A pair of contrastingly colored lateral lines on either side of the body. Minute brown speckles scattered throughout the upper body.
Light green-colored eggs laid in arboreal bubble-nests.
Arboreal means living in trees or related trees
They are also known as Asian Glass Frog or see-through frogs.