Daily Current Affairs for Government Exams:
Today Current Affairs: 20th December 2019  for UPSC IAS exams, State PSC exams, SSC CGL, State SSC, RRB, Railways, Banking Exam & IBPS, etc
Contents:-
Operation Twist
Gandhi Citizenship Education Prize
Section 144 of CrPC
Concrete Maturity Meter
Inner Line Permit
Pinaka Missile System
2019 Pollution and Health Metrics
The vision of population stabilization – Niti Ayog
National Statistical Commission
National Company Law Appellate Tribunal
HDFC Bank crosses $100 bn M-cap
ASSOCHAM
Railways Ministry signs MoU with the University of Birmingham
Apharan – Indian Navy's largest anti-hijacking exercise
International Human Solidarity Day
National Conference on Uniformed Women in Prisons Administration
Other important daily current affairs
1.Operation Twist: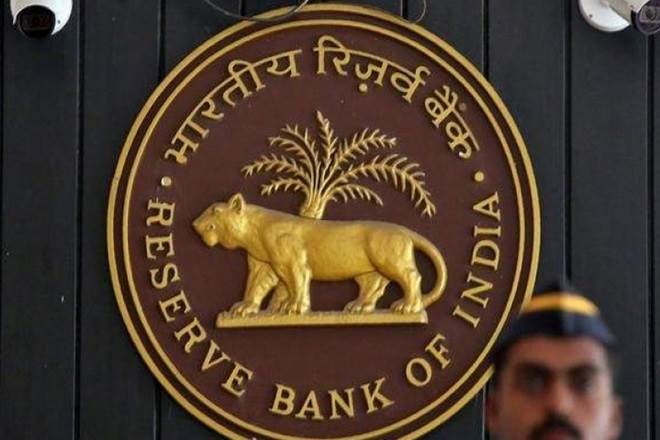 The Reserve Bank of India has announced that it will carry out US-style 'Operation Twist' to bring down interest rates.
About:
Operation Twist' is when the central bank uses the proceeds from the sale of short-term securities to buy long-term government debt papers, leading to easing of interest rates on the long term papers.
Operation Twist first appeared in 1961 as a way to strengthen the U.S. dollar and stimulate cash flow into the economy.
In June 2012, Operation Twist was so effective that the yield on the 10-year U.S. Treasury dropped to a 200-year low.
Key Points:
RBI will conduct simultaneous purchase and sale of government securities under Open Market Operations (OMO) for ₹10,000 crores each.
It will purchase the longer-term maturities (i.e government bonds maturing in 2029), and simultaneously sell the shorter duration ones (i.e. short-term bonds maturing in 2020).
The eligible participants can bid or submit offers in electronic format on RBI's Core Banking Solution (E-Kuber).
What is open market operations?
Open Market Operations (OMO) is one of the quantitative (to regulate or control the total volume of money) monetary policy tools which is employed by the central bank of a country to control the money supply in the economy.
OMOs are conducted by the RBI by way of sale or purchase of government securities (g-secs) to adjust money supply conditions.
2. Gandhi Citizenship Education Prize: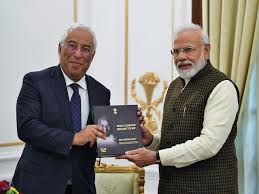 Portuguese Prime Minister Antonio Costa announced the setting up of a Gandhi Citizenship Education Prize.
About:
Portugal would launch the prize in order to promote Gandhi's ideals. Every year, the prize would be inspired by Gandhi's thoughts and quotes.
The first edition of the prize would be dedicated to animal welfare. Gandhi had said, "the greatness of a nation can be judged by the way its animals are treated".
National Committee for the Commemoration Mahatma Gandhi's 150th Birth Anniversary:
This was announced by him while attending the second meeting of the National Committee for the Commemoration Mahatma Gandhi's 150th Birth Anniversary, chaired by President Ram Nath Kovind at Rashtrapati Bhavan.
Portuguese Prime Minister is the only foreign Prime Minister to be a part of the committee.
The committee includes Vice-President M. Venkaiah Naidu, Prime Minister Narendra Modi, his Cabinet colleagues, and Chief Ministers, apart from Gandhians.
3. Section 144 of CrPC: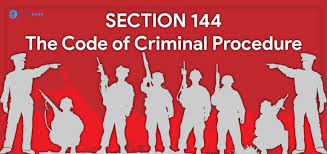 With protests against the Citizenship Amendment Act intensifying at several places across many states, several state governments have imposed Section 144 of the Criminal Procedure Code (CrPC) to curb the protests.
What is Section 144 of CrPC?
Section 144 of Criminal Procedure Code (CrPC) is frequently used to prohibit assemblies of four or more individuals, or to order mobile phone companies to block voice, SMS, or Internet communications in one or more geographical areas.
It empowers a district magistrate, a sub-divisional magistrate or any other executive magistrate specially empowered by the state government in this behalf to issue orders to prevent and address urgent cases of apprehended danger or nuisance.
The orders may be directed against a particular individual, or to persons residing in a particular place or area, or to the public generally when frequenting or visiting a particular place or area.
No order passed under Section 144 can remain in force for more than two months from the date of the order.
The state government can extend this, but not more than six months.
4. First indigenous Concrete Maturity Meter: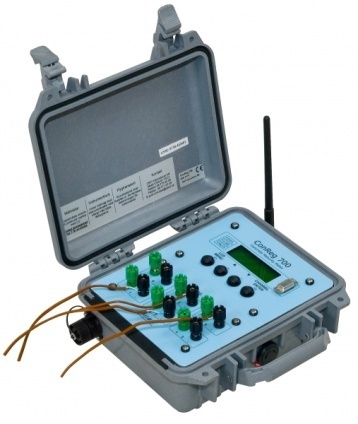 The Construction Engineering Research Foundation (PCERF), a non-profit organization based in Pune, has developed the country's first indigenous Concrete Maturity Meter that determines the strength of concrete used in construction.
About:
The device dubbed as the 'Intelligent Concrete Maturity Meter' can help in significantly reducing the margin of error in estimating the strength of a structure while cutting project costs as well.
It will be available at 30% to 40% of the cost of the foreign maturity meter that is in use in the market.
Maturity Method (Construction):
Maturity Method, a 30-year old proven Non-Destructive Testing method, is used to estimate the real-time and realistic strength development of in-place concrete.
5. Inner Line Permit (ILP) in Meghalaya:
The Meghalaya Assembly has adopted a resolution for implementing the Inner Line Permit (ILP) regime in the state.
The Government of Meghalaya will urge upon the center to include Meghalaya in the preamble of the Bengal Eastern Frontier Regulations, 1873.
In November 2019, the Meghalaya Cabinet approved amendments to the Meghalaya Residents Safety and Security Act (MRSSA), 2016, which will lead to laws that require non-resident visitors to register themselves. This move came in the backdrop of demands for an ILP-like regime.
About ILP:
The ILP is a special permit that is required by "outsiders" from other regions of India to enter the states of Arunachal Pradesh, Nagaland, Mizoram, and Manipur.
The ILP, which can be received after applying either online or physically, states the dates of travel and also specifies the particular areas in the state which the ILP holder can travel to.
According to the new citizenship law, the provisions on citizenship for illegal migrants will not apply to tribal areas of Assam, Meghalaya, Mizoram or Tripura as included in the Sixth Schedule to the Constitution and the area covered under 'The InterLine' notified under the Bengal Eastern Frontier Regulation, 1873.
It needs to be noted that Meghalaya may not have had an ILP regime but three Autonomous District Councils under Sixth Schedule cover practically the entire state.
6. Pinaka Missile System: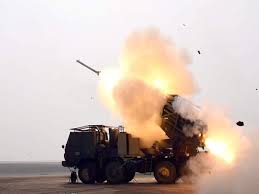 DRDO successfully flight-tested Pinaka Missile System from the Integrated Test Range, Chandipur off the Odisha coast.
About:
The Pinaka, a multi-barrel rocket launch system has a maximum range of 40 km for Mark-I and 75 km for Mark-II variant and can fire a salvo of 12 rockets in 44 seconds.
It has been developed by various Defence Research and Development Organisation (DRDO).
The weapon system, mounted on a Tatra truck, is equipped with a state-of-the-art guidance kit comprising an advanced navigation and control system. The Navigation system of the missile is also aided by the Indian Regional Navigation Satellite System (IRNSS).
7. 2019 Pollution and Health Metrics: Global, Regional and Country Analysis Report: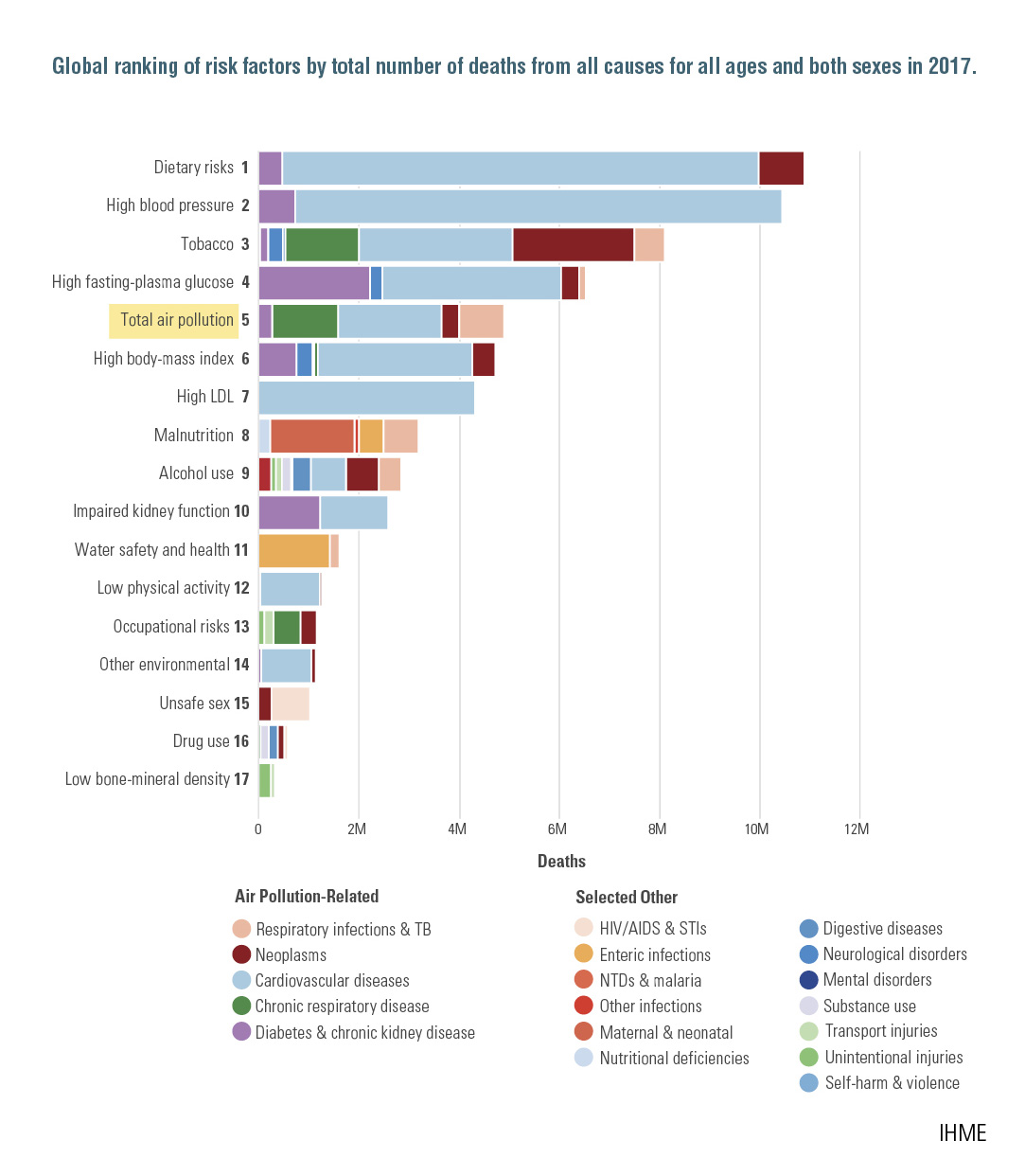 The 2019 Pollution and Health Metrics: Global, Regional and Country Analysis report from the Global Alliance on Health and Pollution (GAHP) provides a ranking of pollution deaths on global, regional and country levels.
In 2017, pollution was responsible for 15% of all deaths globally and 275 million Disability-Adjusted Life Years.
The report includes three lists on pollution-induced deaths.
India is the only country that features in the top 10 in all three lists.
India saw the most pollution deaths of about 2.3 million.
Key Points:
The top 10 countries with the most pollution deaths include both the world's largest and wealthiest nations and some of the poorer ones.
In the list of top 10 countries with the most pollution-related deaths in proportion to their population, there are many smaller countries where the impact of pollution in relation to population size is more intense.
The list of top 10 countries with the most deaths related to air pollution corresponds closely to the list of top 10 countries with the most pollution-related deaths.
Air pollution, both ambient and indoor, is one of the largest and most obvious types of pollution affecting global health.
Global Alliance on Health and Pollution:
It is a collaborative body made up of more than 60 members and dozens of observers.
Few prominent members are Pure Earth (a non-profit organization), World Bank, United Nations Environment Programme (UNEP), United Nations Industrial Development Organization (UNIDO), Asian Development Bank (ADB), the European Commission, the Ministries of Environment and Health of many low and middle-income countries, etc.
8. Realizing the vision of population stabilization:
The National Institution for Transforming India (NITI Aayog) will draft the roadmap for population stabilization in the country. In this context, it is organizing a national consultation on 'Realising the vision of population stabilization: leaving no one behind'.
The consultative meeting is organized in partnership with the Population Foundation of India (PFI).
India with a current population size of 1.37 billion is the second-most populous country in the world.
According to 'The World Population Prospects 2019' published by the Population Division of the UN Department of Economic and Social Affairs, India is projected to surpass China as the world's most populous country by 2027.
India's birth rates are falling but the population continues to grow due to the fact that more than 30 % of the population is young and in the reproductive age group.
This rapidly increasing population poses various new challenges for the present and future generations.
9. National Statistical Commission: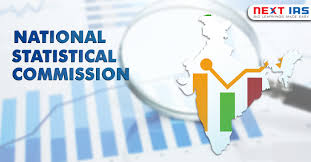 The Government has placed a draft National Statistical Commission (NSC) Bill for public comments that seek to establish NSC as the nodal and autonomous body for all core statistical activities.
The Government of India through a resolution dated 1st June 2005 set up the National Statistical Commission (NSC), on the recommendations of the Rangarajan Commission, which reviewed the Indian Statistical System in 2001.
The NSC was constituted with effect from 12th July 2006 with a mandate to evolve policies, priorities, and standards in statistical matters. The NSC has four Members besides a Chairperson, each having specialization and experience in specified statistical fields.
The Chief Statistician of India is the Secretary of the Commission.
10. National Company Law Appellate Tribunal (NCLAT):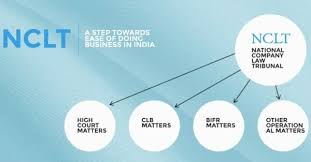 The National Company Law Appellate Tribunal (NCLAT) has held that the removal of Cyrus Pallonji Mistry from the post of Executive Chairman of Tata Sons in 2016 was illegal.
The Tribunal has set aside a July 2017 order by the Mumbai bench of the National Company Law Tribunal (NCLT), which had upheld Mistry's removal from his position.
The NCLAT also declared the conversion of the 'Tata Sons Limited' from 'Public Company' to 'Private Company' by Registrar of Companies illegal. It remarked that the decision to convert the company to private was 'prejudicial' and 'oppressive' to the minority shareholders.
National Company Law Appellate Tribunal:
The NCLAT was constituted under Section 410 of the Companies Act, 2013 to hear appeals against the orders of the National Company Law Tribunal (NCLT).
NCLT is a quasi-judicial body that adjudicates issues relating to companies.
It is also the appellate tribunal for orders passed by the NCLT(s) under Section 61 of the Insolvency and Bankruptcy Code (IBC), 2016, and for orders passed by the Insolvency and Bankruptcy Board of India (IBBI) under Sections 202 and 211 of the IBC.
Any person aggrieved by any order of the NCLAT may file an appeal to the Supreme Court.
11. HDFC Bank becomes the third Indian company to cross $100 bn M-cap:
HDFC Bank Ltd has crossed the $100 billion market capitalization (M-Cap) in intraday trading, thus becoming only the third company in India to achieve this milestone. However, it closed below $100 billion mark at $99.5 billion. HDFC is one of India's largest private-sector lenders.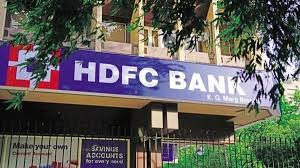 Highlights:
HDFC is now in the league of Reliance Industries Ltd (RIL), which has a market value of $140.74 billion, and Tata Consultancy Services Ltd. (TCS) that has a market capitalization of $114.60 billion.
HDFC Bank now ranks 110th in the list of world's most valued firms. However, it ranks 26th among most valued banks and financial companies around the world that have a market capitalization of more than $100 billion.
12. PM Modi attends centenary celebrations of ASSOCHAM: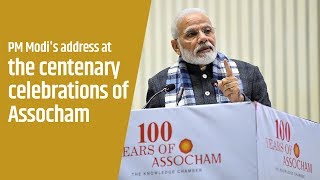 On December 20, 2019, PM Modi addressed the Associated Chambers of Commerce and Industry in New Delhi. The event was organized to commemorate 100 years of ASSOCHAM.
Theme: New India Aspiring for 5 trillion USD
ASSOCHAM:
The Associated Chambers of Commerce and Industry of India (ASSOCHAM) is the apex trade association of India.
The goal of the organization is to promote domestic and international trade.
It is one of the oldest organizations in the country that was established in 1921.
The organization is located in Kolkata, Bengaluru, and Ahmedabad.
The GoI authorizes and has given the power for ASSOCHAM to issue certificates of origin, recommend business visas and certify commercial invoices.
In order to achieve the target of 5 trillion USD economy, it is essential to increase digital transactions of GST and also increase Aadhar linked payments to DBT.
13. Railways Ministry signs MoU with the University of Birmingham for establishing Centre of Excellence: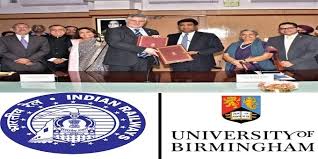 National Rail Transport Institute (NRTI) signed a Memorandum of Understanding (MoU) with the University of Birmingham in Rail Bhawan, New Delhi to set up its first Centre of Excellence for Next-Generation Transportation Systems. NRTI is a deemed to be university under Union Ministry of Railways.
Highlights:
Indian Railways is a founding partner of this Centre of Excellence and would provide professional expertise, proprietary data, spare equipment, and other available resources directly or through its Centralised Training Institutes (CTIs) and research organizations.
As it develops in the future, the Centre would also invite partnerships from other industry and academic organizations.
About National Rail Transport Institute (NRTI):
It has been operational since 2018 and was set up is deemed to be the university.
It aims to develop interdisciplinary Centres of Excellence which would be collaborative constructs to promote research and education to the transportation sector.
About University of Birmingham:
It is home to Birmingham Centre for Railway Research and Education (BCRRE), which is the largest university-based center for railway research and education in Europe.
BCRRE is involved in developing world-leading new technologies alongside higher education programs, Aerodynamics and International Benchmarking, research and innovations in Climate Change, Railway Control and Operations Simulation and Power Systems and Energy Use.
14. Apharan: Indian Navy's largest anti-hijacking exercise: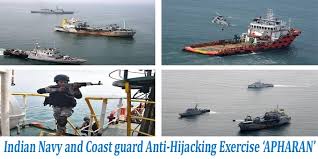 The Indian Navy and Indian Coast Guard at Cochin port conducted large scale anti-hijacking exercise. The exercise was called Apharan.
About:
Multiple agencies participated in the exercise.
It included 12 ships and helicopters of Cochin Port Trust, Indian Navy, and Indian Coast Guard.
This is the first time an anti-hijacking exercise is being conducted at a large scale in India and in the port of Cochin.
During the exercise, the insertion of Marine Commandos (Marcos) into the hijacked vessel through boarding operations and slithering into the deck from a Sea King helicopter were demonstrated.
The exercise acted as a platform for the stakeholders to identify gaps and self-assess the preparedness of their respective organizations.
It also helped to formulate integrated crisis management for the port of Kochi or Cochin.
15. International Human Solidarity Day being observed today: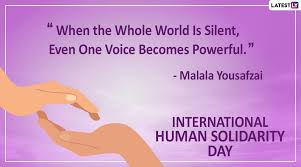 The United Nations (UN) International Human Solidarity Day is annually held on 20th December to celebrate unity in diversity.
Aim:
The Day aims to raise public awareness of the importance of solidarity and encourages debate on the ways to promote solidarity for the achievement of the Sustainable Development Goals including poverty eradication.
16. The 2nd National Conference on Uniformed Women in Prisons Administration was held in Bhopal: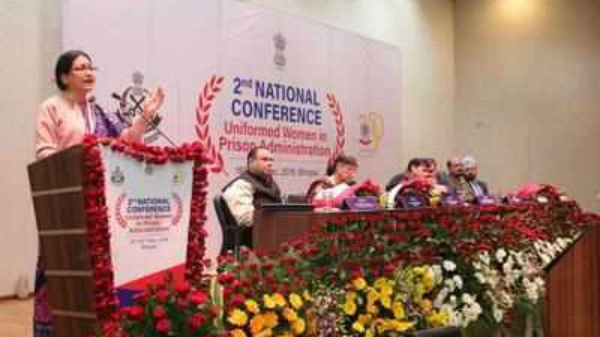 Uniformed women officers and employees who successfully accomplished the challenging tasks during their tenure shared their ideas and opinion during the conference.
The second National Conference on Uniformed Women in Prisons Administration was held at Central Academy for Police Training, Kanhasaiya, Bhopal on 19-20 December 2019.
It was organized by the Madhya Pradesh Jail Department in collaboration with the Bureau of Police Research and Development (BPR&D), New Delhi.
Highlights:
For the first time, this type of national conference of uniformed women is being held in Madhya Pradesh outside Delhi.
The first conference was held in Delhi in 2017.
In Madhya Pradesh, women have been given a 30% reservation in government services.
 Currently, more than 900 uniformed women officers and employees are working in the jail department of the state.
 Discussions related to executing the work are held on gender discrimination-free workplace for uniformed women officers, employees working in the jail department and challenges at the workplace of uniformed women were held.
Other important daily current affairs:
1. Directorate General of Civil Aviation's (DGCA), India's civil aviation authority has given approval to the applications of Google-backed hyperlocal delivery startup Dunzo and Bengaluru-based drone maker Throttle Aerospace Systems to test long-range and autonomous drone use.
2. The Thiruvananthapuram–Kasargode Semi High-Speed Rail Corridor (SHSR), proposed a high-speed rail corridor in India that would connect Thiruvananthapuram with Kasaragod in Kerala is expected to be completed by 2024.
Recently, the center had also given in-principle approval to the Rs.56,000 crore Thiruvananthapuram-Kasaragod SHSR corridor project. The order was issued by the Union Ministry of Railways.
3. India's first-ever fresh vegetable export to Dubai by Sea Route: the Agricultural and Processed Food Products Export Development Authority (APEDA) sent its first trial shipment of fresh vegetables from Varanasi to Dubai by sea route.
APEDA is the organization under the Ministry of Commerce and Industry that promotes the export of agricultural and processed food products from India.
4. Jignesh Patel, a fellow at the Center for Healthcare Entrepreneurship (CfHE) at Indian Institutes of Technology (IIT) Hyderabad has launched a 'Vaccination on Wheels Clinic' in Pune city's PCMC area, Maharashtra. One of its kind services has been started in collaboration with Bill and Melinda Gates Foundation.
Vaccination On Wheels (VOW) concept, this clinic will go to schools, colleges, and corporates to conduct vaccination camps at their doorsteps. It is a unique, unconventional, creative, low-cost and high on convenience model that has been designed with the idea of reaching the bottom of the pyramid.
5. The government of India launched EChO Network in New Delhi on 19 December 2019. It was launched by Prof. K Vijay Raghavan, Principal Scientific Adviser to the Government of India.
Aim: EChO Network aims to promote environmental and ecological research in the country. EChO Network:
6. The Asian Development Bank (ADB) and the Government of India signed a $490 million loan for public-private partnership (PPP) projects in the state of Madhya Pradesh. aims to upgrade about 1,600 km of state highways and major district roads.
7. The Election Commission of India (ECI) organized a National Workshop on Accessible Elections on 20 December 2019.
Aim: The Workshop aimed to review the steps taken by ECI to make Elections Public Works Department (PwD) and Senior Citizens friendly. It aims to deliberate on steps still required to make the process more inclusive and accessible.
8. The US President Donald Trump has chosen Indian-American computer scientist Sethuraman Panchanathan to lead the National Science Foundation (NSF). He will replace France Cordova when her 6-years-old term as the NSF Director ends in 2020.
9. Renowned archaeologist R. Nagaswamy was honored at the Silver Jubilee International Conference of Art held in Dhaka by Bangladesh Culture Minister K.M. Khalid. He was honored for the contribution of Nagaswamy to art, archaeology, history, and culture.
10.' OCTOPUS' inducted into Andhra CM's security cover: The security cover of Chief Minister YS Jagan Mohan Reddy has been strengthened with the induction of OCTOPUS (Organisation for Counter-Terrorist Operations),
The Organisation for Counter-Terrorist Operations (OCTOPUS) is an elite force for counter-terror in the state. A team of 32 members divided into five teams would be part of the security.
11.Telangana: Former HC Judge CV Ramulu appointed as Lokayukta: The Telangana government has appointed Justice C V Ramulu (former High Court judge) and V Niranjan Rao (former Law Secretary) as Lokayukta and Upa-Lokayukta respectively.
12. Zeena Khitta (from Himachal Pradesh) beat Mehuli Ghosh and Apurvi Chandela to become the national champion in the women's 10m Air Rifle event at the ongoing 63rd National Shooting Championship in Bhopal.
13. Indian men's football team ranked 108th in the latest FIFA rankings. The Indian men's football team remained static at 108th spot in the year-ending FIFA rankings. Belgium ended on top for the second successive year and France remained in second place ahead of Brazil.
14. Uttarakhand State Wildlife Board has cleared a proposal by the Wildlife Institute of India (WII) to introduce rhinoceroses in the Corbett Tiger Reserve (CTR). Around 10 rhinos will be brought in CTR in the first phase and 10 more would be added subsequently. A proposal will be sent to the Center for transporting rhinos from either Assam or West Bengal or both.
15. The 56th Raising Day Parade of Sashastra Seema Bal (SSB) was held in New Delhi.
16. Goa Liberation Day is observed on 19th December every year in India. The occasion marks the day Indian armed forces freed Goa in 1961 from, 450 years of Portuguese rule.