Daily Current Affairs for Government Exams:
Today Current Affairs: 21st December 2019  for UPSC IAS exams, State PSC exams, SSC CGL, State SSC, RRB, Railways, Banking Exam & IBPS, etc
Contents:-
National Population Register
Afghanistan First Country to Recognise Indian Pharmacopoeia
European Green Deal
Silver Line Project
Apache Helicopters for Indian Army
Echo network
PM Modi holds Council of Ministers Meet
Society of Biotechnology of India (SBPI)
Other important current affairs
1.National Population Register: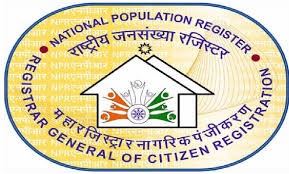 The Union Home Ministry will be undertaking an updation exercise of the National Population Register (NPR).
About:
The National Population Register (NPR) updation exercise will be undertaken alongside Census 2021. But no biometric data will be collected during the updation exercise
It will be conducted by the Office of the Registrar General of India (RGI) under the Home Ministry.
National Population Register:
According to the Citizenship Rules (2003), an NPR is 'the register containing details of persons usually residing in a village or rural area or town or ward or demarcated area (demarcated by the Registrar General of Citizen Registration).
According to the Census of India, a "usual resident of the country" is one who has been residing in a local area for at least the last six months, or intends to stay in a particular location for the next six months.
Legal Provisions:
It is notified under the Citizenship (Registration of Citizens and Issue of National Identity Cards) Rules, 2003.
It is mandatory for every "usual resident of India" to register in the NPR.
Current Scenario:
The data for the NPR was first collected in 2010 along with the house listing phase of Census 2011.
For Census 2021, data will be collected on 21 points for updating the NPR.
The updation of NPR will newly include date and place of birth of parents in addition to the last place of residence, Permanent Account Number, Aadhaar (on a voluntary basis), Voter ID card number, Driving License number and mobile number.
For NPR (2010), data were collected on 15 points. These 15 points did not include date and place of birth of parents, last place of residence, passport number, Aadhaar ID, PAN, Driving Licence number, Voter ID card, and Mobile number.
2. Afghanistan First Country to Recognise Indian Pharmacopoeia: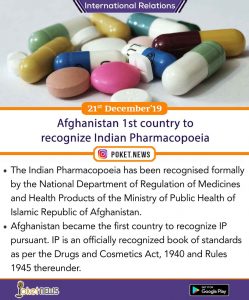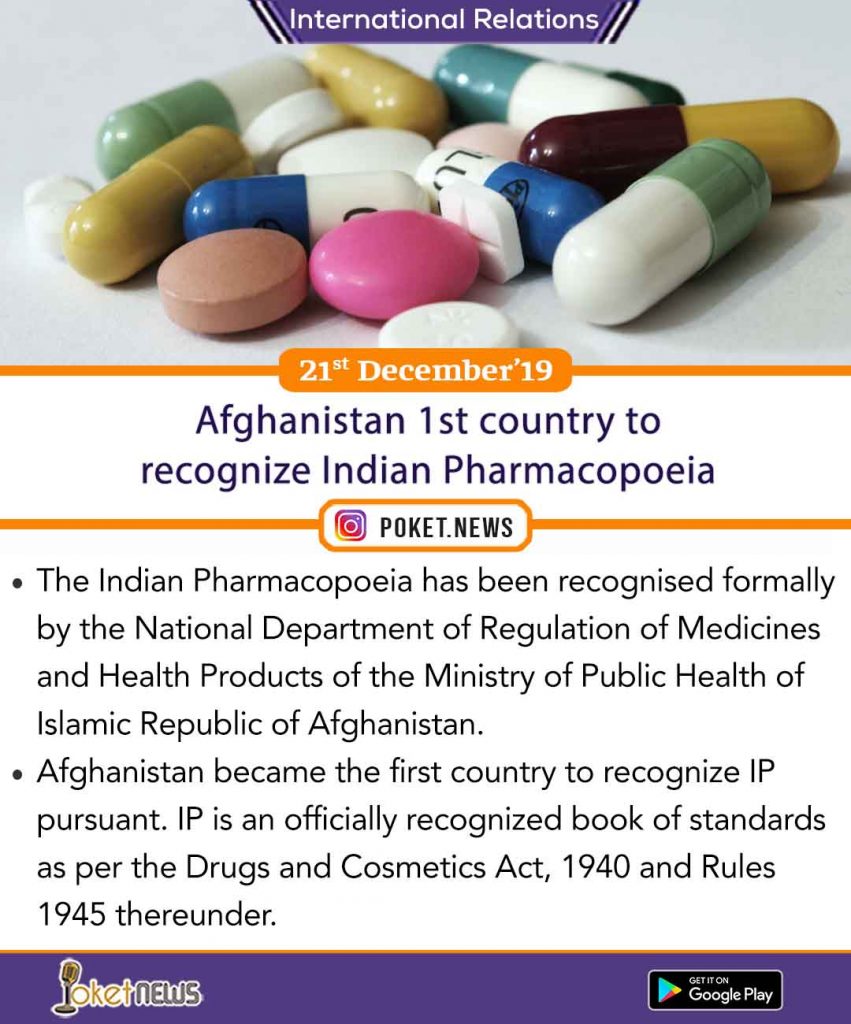 Afghanistan has become the first country to formally recognize Indian Pharmacopoeia.
About:
The Indian Pharmacopoeia (IP) is an officially recognized book of standards as per the Drugs and Cosmetics Act, 1940 and Rules 1945 thereunder.
The IP specifies the standards of drugs manufactured and marketed in India in terms of their identity, purity, and strength.
In order to ensure the quality of medicinal products, the legal and scientific standards are provided by the Indian Pharmacopoeia Commission (IPC) in the form of Indian Pharmacopoeia (IP).
The Drugs and Cosmetics Act, 1940:
It is an act of Parliament that regulates the import, manufacturing, and distribution of drugs in India.
Its objective is to ensure that the drugs and cosmetics sold in India are safe, effective and fulfills the safety standards and parameters.
3. European Green Deal:
In the background of the failure of the global community to reach an agreement in the recently concluded COP 25, the European Union (EU) has come up with a climate action plan known as the European Green Deal.
The European Union is the third-largest emitter of greenhouse gases in the world after China and the United States.
Major Decisions under Green Deal:
Achieving Climate Neutrality To become "climate neutral" by 2050 and to achieve this, a law will be brought which will be binding on all member countries. A law will turn the political commitment into a legal obligation and will trigger the investments as well.
The EU is now the first major emitter to agree to the 2050 climate neutrality target laid down in the Paris Agreement.
Climate neutrality is achieved when a country's emissions are balanced by absorptions and removal of greenhouse gases from the atmosphere. It is also expressed as a state of net-zero emissions.
Absorption can be increased by creating more carbon sinks like forests, while removal involves technologies like carbon capture and storage.
Concerns:
The EU has not been fulfilling all its climate obligations because the Kyoto Protocol requires rich and developed countries to provide finance and technology to developing countries to help them fight climate change.
EU is helping very less, especially for the adaptation needs of developing countries.
This is the main reason why developing countries like India and China, have been repeatedly raising the issue of unfulfilled obligations of developed countries.
The Green Deal is inadequate for achieving emission reductions because big emitters and large developing countries like China and India are not immediately scaling up their climate actions.
Withdrawal of the USA has also negatively impacted the step towards climate change mitigation.
4. Silver Line Project: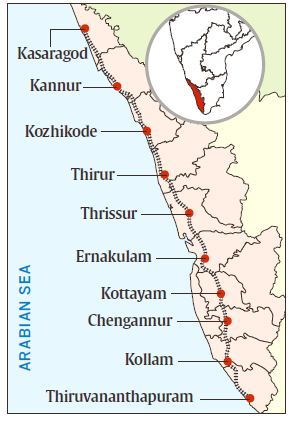 About:
The 'Silver Line' project is a proposal of the Kerala government that aims to connect major districts and towns with semi high-speed trains that will run on their own tracks.
It involves laying the third and fourth railway lines from Kasaragod in the north to Kochuveli (Thiruvananthapuram) in the south for the movement of semi high-speed trains.
Aim:
The project aims to cut the travel time between the two corners from 12 hours to less than four hours. The project is scheduled to be commissioned by 2024.
The Kerala Rail Development Corporation (K-Rail), a joint venture between the Ministry of Railways and the Kerala government will execute the project.
5. Apache Helicopters for Indian Army: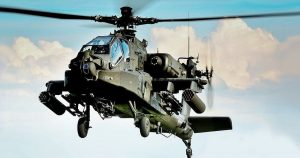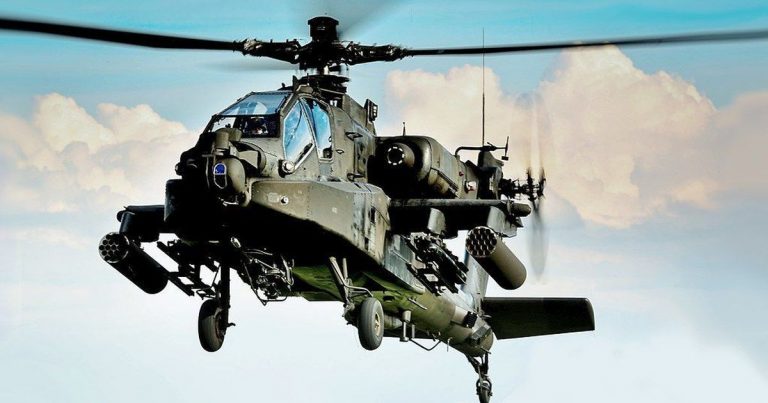 The deal for six AH-64E Apache attack helicopters for the Indian Army is to be signed.
About:
Currently, the Army Aviation Corps operates only smaller Cheetah and ALH (Advanced Light Helicopters) that weigh less than five tonnes.
These are in addition to 22 Apaches being inducted by the Indian Air Force (IAF) which will replace the Russian Mi-35 attack helicopters in service.
AH-64E Apache Attack Helicopter:
Known as an attack helicopter is received from the Boeing production facility in Mesa, Arizona, USA.
These are all-weather capable, easily maintainable and have high agility and survivability against battle damage.
The capabilities of the AH-64E Apache Attack Helicopter includes:
It can carry out precision attacks at standoff ranges and operate in hostile airspace with threats from the ground.
It can transmit and receive battlefield picture through data uplinking and networking.
It can also shoot fire and forget anti-tank guided missiles, air to air missiles, rockets while providing versatility to helicopter in network-centric aerial warfare.
It also carries a fire control radar, which has a 360° coverage and nose-mounted sensor suite for target acquisition and night vision systems.
The addition of the Apache Attack Helicopter is a significant step towards the modernization of the Indian Air Force helicopter fleet and the Indian Army.
6. Echo network: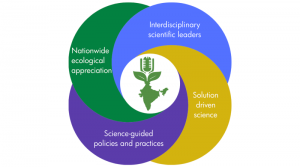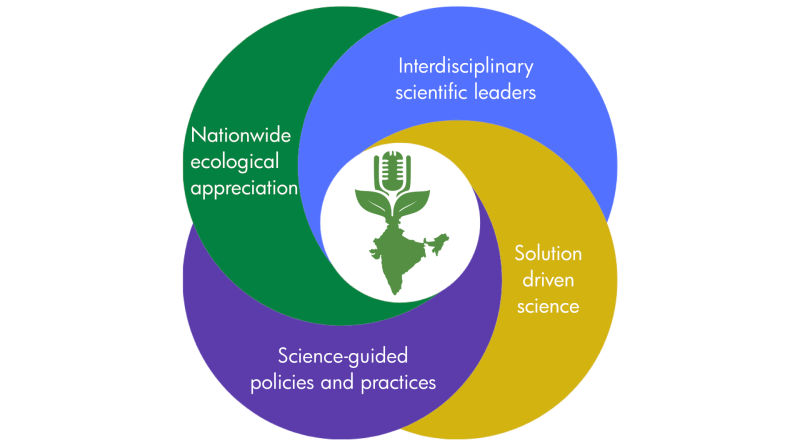 EChO Network was launched in New Delhi by Prof. K VijayRaghavan, Principal Scientific Adviser to the Government of India.
About:
EChO Network is a national program to provide a template for cross-disciplinary leadership in India with the specific focus of increasing research, knowledge, and awareness of Indian ecology and the environment.
EChO Network would develop a national network to catalyze a new generation of Indians who can synthesize interdisciplinary concepts and tackle real-world problems in medicine, agriculture, ecology, and technology.
The program will then train postdoctoral leaders in research and outreach on these topics, while also incorporating current public and private efforts into a national network.
7. PM Modi holds Council of Ministers Meet: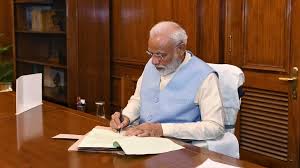 On December 21, 2019, PM Modi chaired a meeting of his council of ministers. The works of the ministers in the past 6 months were reviewed by the PM at the meet.
Highlights:
The progress card of ministers and their works were evaluated by the PM.
The ministers also presented their plans for the next four and a half years.
The priorities of the Government of India to achieve "Mission 2022" was listed and the ministers were asked to produce a report on the progress of works every three months.
The priority schemes are Jal Jeevan Mission under which tap water is to be provided to all the households by 2022, Pradhan Mantri Awas Yojana, etc
Mission 2022:
Under Pradhan Mantri Awas Yojana, GoI has planned to provide "Housing for all" by 2022. The GoI has also set to double farmers' income by 2022. In order to achieve this GoI had launched several initiatives that include:
Encouraging Contract Farming
Upgrading Gramin Haats to work as centers of direct purchase of agricultural commodities from farmers
E-NAM to provide electronic online trading for agricultural products. Farmers can directly sell their products here.
Soil Health Cards were distributed to rationalize the use of fertilizers
Kisan Credit Cards were distributed
Under National Solar Mission launched in 2010, the government has set a target to achieve grid tariff parity by 2022.
8. Society of Biotechnology of India (SBPI)
The Society of Biotechnology of India (SBPI) was launched by former biotechnologists and technocrats of the Union Department of Biotechnology, Ministry of Science and Technology:
It would promote transformation changes and approaches towards core research in modern biotechnology so that the outcome could lead to more products and technologies for economic and social gain.
It would complement India's efforts towards enhancing research funding of "gap areas" in infrastructure, human resources, regulatory frameworks and converting research and development leads into applications.
Members of the SBPI have experience in promoting biotechnology in areas such as BT cotton, the introduction of recombinant therapeutic proteins and vaccines and fostering international collaborations.
Other important current affairs:
1. CST-100 Starliner: CST-100 Starliner is a space capsule of National Aeronautics and Space Administration (NASA) which failed its first test flight. Its objective was to ferry astronauts to the International Space Station (ISS).
The capsule CST-100 Starliner was built by Boeing.
National Aeronautics and Space Administration (NASA) relies on Russia to get its astronauts on the space station.
This failure is likely to push back further NASA's attempt at resuming human spaceflight from the United States.
2. GAY 'CONVERSION THERAPY' (GERMANY): The German cabinet approved a draft bill banning "conversion therapies" designed to force heterosexuality on homosexuals.
The so-called Gay Conversion "therapy", employs psychotherapeutic methods, including giving electric shocks, to force homosexual people to turn heterosexual.
These practices have often caused "severe physical and psychological damage".
The idea of conversion therapies is linked to the one that sees homosexuality as a mental disorder. This is a view that mental health professionals reject. Since Homosexuality is not an illness, so the word 'therapy' is misleading.
3. After operating Panna-Mukta oil and gas fields for 25 years, Royal Dutch Shell and Reliance Industries will revert the western offshore fields back to state-owned Oil and Natural Gas Corp (ONGC).
4. Ethiopia launched its first satellite, 'Ethiopian Remote Sensing Satellite' (ETRSS) from China. ERSS is a remote-sensing microsatellite, that was launched in order to help African country's research into climate change. It was sent into space together with 8 other satellites by a Long March-4B carrier rocket from Taiyuan Satellite Launch Center (TSLC) in Shanxi Province of north China.
5. The Ministry of Minority Affairs will organize more than 100 Hunar Haat in the next five years. The move aims to increase employment opportunities to craftsmen, artisans, and culinary experts and also to increase their market exposure.
The Ministry will organize Hunar Haats in Chennai, Delhi, Kolkata, Bengaluru, Lucknow, Patna, Dehradun and Indore. The ministry has also sanctioned to set up more than 100 Hunar hubs in different parts of the country.
The Ministry in its report said that more than 65,000 artisans and craftsmen have been employed through Hunar Haats in the last 2 years.
6. Ministry of Defence is to hold the ARTECH seminar in New Delhi on 23rd December 2019. ARTEC is Army Technology Seminar that is being held since 2016.
The fifth edition of ARTEC is to be organized by the Indian Army under the Ministry of Defence on "Technologies for Non-contact Warfare". Speakers from diverse industries, subject matter experts, think tanks have been invited to address at the seminar.
The seminar was launched as a part of the "Make in India" campaign. It is a flagship event of the Indian Army that focuses on harvesting indigenous capabilities of the Defence sector.
7. India, Afghanistan, and Iran met at New Delhi to discuss the issues in the implementation of Chabahar port in Iran. The port is considered as a gateway of opportunities with Central Asian Nations by all the three countries.
8. Information Technology firm Wipro has partnered with IT body NASSCOM (National Association of Software and Services Companies) to launch a skilling platform called 'Future Skills' for new-age technologies such as Artificial Intelligence (AI), Internet of Things (IoT) that will reach 10,000 students from over 20 engineering colleges in India.
9. The study of DBT and NII has found that women having chickenpox infection may transmit their infection to babies during their pregnancy. This stimulates babies' immunity and protects them. A person being infected by the virus and treated gains immunity lifelong. This immunity is transferred to babies during pregnancy. Also, if a mother was vaccinated in her childhood, she is said to be immune to the disease. Research says that this immunity is transferred to the child as well.
10. Jharkhand Exit Poll Results 2019: BJP is predicted to lose its grip over Jharkhand, as exit polls project big win for Congress-JMM alliance.