Daily Current Affairs for Government Exams:
Today Current Affairs:23rd April 2020 for UPSC IAS exams, State PSC exams, SSC CGL, State SSC, RRB, Railways, Banking Exam & IBPS, etc
Contents:
An ordinance to Protect Health Workers:
Reservation Review: SC
Global Report on Food Crises
World Bank released a report on the impact of Covid-19 on migration and remittances.:
Indian Initiative on Earth BioGenome Sequencing (IIEBS).:
Reverse Vaccinology
English Language Day 2020
International Girls in ICT Day 2020
FELUDA
Noor: Iran's First Military Satellite
Central Reserve Police Force
Other important current affairs
1.An ordinance to Protect Health Workers: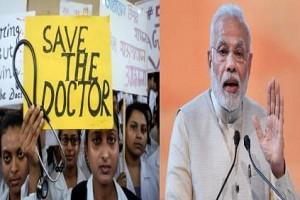 The President has given his assent to an ordinance passed to amend the Epidemic Diseases Act, 1897.
The amendments intend to protect the health workers from harassment by the public.
The amendments will also apply to harassment by landlords and neighbors.
Violence against medical staff has been made a cognizable and non-bailable offense.
Provision for compensation for injury to healthcare personnel or for damage or loss to property.
If the damage was done to vehicles or c linics of healthcare workers, compensation amounting to twice the market value of the damaged property would be charged from the accused.
In cases of attacks on healthcare workers, the investigation will be completed within 30 days and the final decision arrived within one year.
The ordinance will protect the whole healthcare fraternity, including doctors, nurses, and ASHA workers from violence during epidemics.
The punishment for such attacks will be 3 months to 5 years and the fine ₹50,000 to ₹2 lakh.
In severe cases, where there are grievous injuries, the punishment will be 6 months to 7 years and the fine ₹1 lakh to ₹5 lakh.
2.Reservation Review: SC: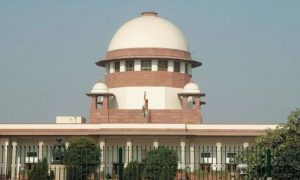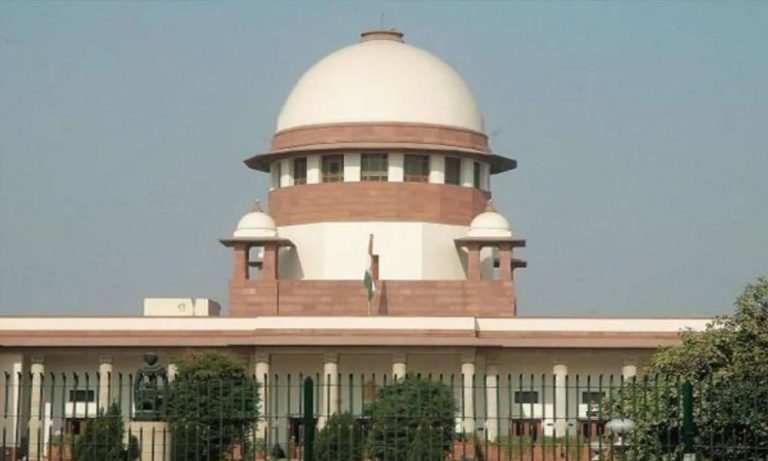 Recently, the Supreme Court of India has ruled the January 2000 order of the Governor of the erstwhile state of Andhra Pradesh which provided 100% reservation to Scheduled Tribes (ST) candidates in posts of school teachers in Scheduled Areas, unconstitutional.
It also highlighted that within the Other Backward Castes (OBCs) and the Scheduled Castes (SCs) and STs, reservation benefits are not reaching the truly deserving.
The apex court said that 100% reservation is not permissible under the Constitution as the outer limit is 50% as specified in Indra Sawhney's case, 1992.
A 100% reservation would become discriminatory and impermissible. The citizens have equal rights and the total exclusion of others by creating an opportunity for one class is not contemplated by the Constitution.
It also deprives SCs and OBCs of their due representation.
The opportunity of public employment cannot be denied unjustly to the incumbents and it is not the prerogative of few.
Equality of opportunity and pursuit of choice under Article 51­A cannot be deprived of unjustly and arbitrarily.
It is arbitrary and violative of provisions of Articles 14 (equality before law), 15(1) (discrimination against citizens), and 16 (equal opportunity) of the Constitution.
It also impinges upon the right of an open category because only STs will fill all the vacant posts leaving SCs and OBCs far behind.
Open Category: It means for all castes. The 50% of unreserved seats are not entitled to the General category.
They can be filled by reserved categories as well in case all seats are not occupied by the general category.
The SC has allowed the request not to quash the appointments already made under the 2000 order.
However, it has warned Andhra Pradesh and Telangana against making such provisions in the future.
In case they do so, exceeding the limit of reservation, the appointments which have not been quashed now will also be considered null and void.
3.Global Report on Food Crises: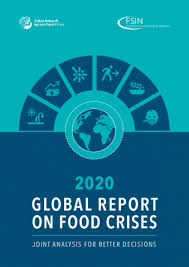 A new edition of the annual Global Report on Food Crises has been released by the Global Network Against Food Crises.
The report reveals the scope of food crises as COVID-19 poses new risks to vulnerable countries.
At the close of 2019, 135 million people across 55 countries and territories experienced acute food insecurity.
Additionally, in 2019, 183 million people were classified in Stressed condition — at the cusp of acute hunger and at risk of slipping into Crisis or worse if faced with a shock or stressor, such as the COVID-19 pandemic.
Worst hit areas: More than half (73 million) of the 135 million people covered by the report live in Africa; 43 million live in the Middle East and Asia; 18.5 million live in Latin America and the Caribbean.
The key drivers behind the trends analyzed in the report were: conflict, (the key factor that pushed 77 million people into acute food insecurity), weather extremes (34 million people), and economic turbulence (24 million).
Acute food insecurity:
Acute food insecurity is when a person's inability to consume adequate food puts their lives or livelihoods in immediate danger.
It is more severe than / not the same as chronic hunger, as reported on each year by the UN's annual State of Food Security and Nutrition in the World report.
Chronic hunger is when a person is unable to consume enough food over an extended period to maintain a normal, active lifestyle.
Global Network against Food Crises:
It was launched by the European Union, FAO, and WFP during the 2016 World Humanitarian Summit (WHS) to respond to the WHS's call for new approaches to tackle protracted crises and recurrent disasters, reduce vulnerability, and manage risk, by bridging the divide between development and humanitarian partners.
4. World Bank released a report on the impact of Covid-19 on migration and remittances.: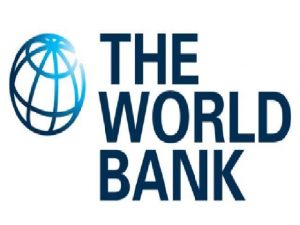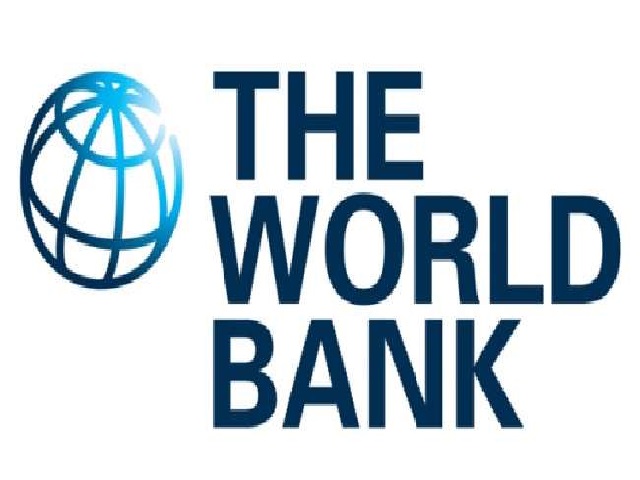 Recently, the World Bank released a report on the impact of Covid-19 on migration and remittances.
According to the report, India's remittances are projected to fall by about 23% in 2020.
Globally remittances are projected to decline by about 20% in 2020.
The projected fall is largely due to a fall in the wages and employment of migrant workers due to the recession caused by the Covid-19 pandemic.
The migrant workers are vulnerable to loss of employment and wages during an economic crisis in a host country.
The sharp decline in crude prices will also hurt remittances from oil-producing countries such as Saudi Arabia and the United Arab Emirates.
This will lead to loss of income for expatriate Indians working in the Gulf and elsewhere across the world.
Remittance
A remittance is a money sent to another party, usually one in another country.
The sender is typically an immigrant and the recipient a relative back home.
Remittances represent one of the largest sources of income for people in low-income and developing nations.
It often exceeds the amount of direct investment and official development assistance.
Remittances help families afford food, healthcare, and basic needs.
India is the world's biggest recipient of remittances.
Remittances bolster India's foreign exchange reserves and helps fund its current account deficit.
5. Indian Initiative on Earth BioGenome Sequencing (IIEBS).: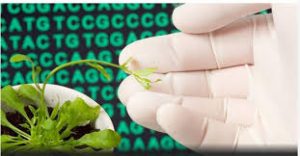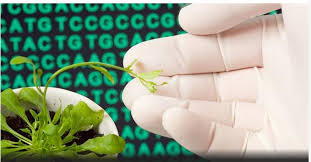 The Jawaharlal Nehru Tropical Botanic Garden and Research Institute (JNTBGRI) has been selected as one of the Biological Knowledge and Resource Centres of the Indian Initiative on Earth BioGenome Sequencing (IIEBS).
IIEBS is a nationwide project to decode the genetic information of all known species of plants and animals in the country.
The whole-genome sequencing of 1,000 species of plants and animals will be taken up in the initial phase of IIEBS to be completed over a period of five years at an estimated cost of ₹440 crores.
The National Institute of Plant Genome Research, New Delhi is the coordinating center for the nationwide project involving a total of 24 institutes.
The project is part of the Earth BioGenome Project, an international initiative that aims to sequence the genetic codes of all of the earth's eukaryotic biodiversity over a period of 10 years.
6.Reverse Vaccinology: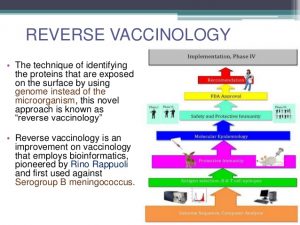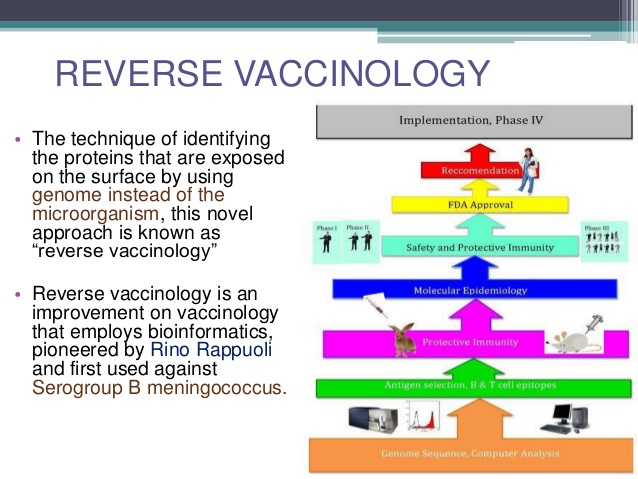 The Tamil Nadu Dr. MGR Medical University has developed a vaccine candidate (i.e. potential vaccine) against SARS-CoV-2 (Covid-19) through 'reverse vaccinology'.
The use of genomic information with the aid of computers for the preparation of vaccines without culturing microorganisms is known as reverse vaccinology.
Reverse vaccinology helps in the examination of the genome of an organism in order to identify novel antigens and epitopes that might constitute vaccine candidates.
The antigen is a toxin or other foreign substance which induces an immune response in the body,
The epitope is a portion of a foreign protein or antigen, that is capable of stimulating an immune response.
With the unwrapping of the entire genomic sequence, it is possible to know what molecules make the genomic sequence.
Reverse vaccinology has been used for developing vaccinations for meningococcal and staphylococcal infections all through the world.
In reverse vaccinology identification of candidate antigens (potential target for vaccine preparation) is possible without the need to grow the pathogen in a shorter time.
Earlier, a viral culture had to be done in the laboratory to develop a vaccine that was time-consuming. It would take time to find out the protein in the virus.
7.English Language Day 2020 :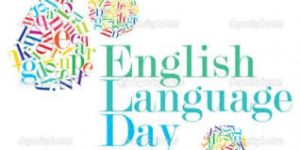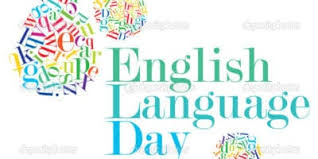 English Language Day 2020 at the UN is being celebrated on 23 April 2020.
English is one of the two working languages of the UN, along with French. It has also become the lingua franca of international relations.
English Language Day at the UN is celebrated on 23 April, the date traditionally observed as both the birthday and date of death of William Shakespeare.
The Day is the result of a 2010 initiative by the Department of Global Communications, establishing language days for each of the Organization's six official languages. The days are as follows:
Arabic (18 December)
Chinese (20 April)
English (23 April)
French (20 March)
Russian (6 June)
Spanish (23 April)
8.International Girls in ICT Day 2020 :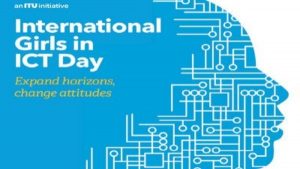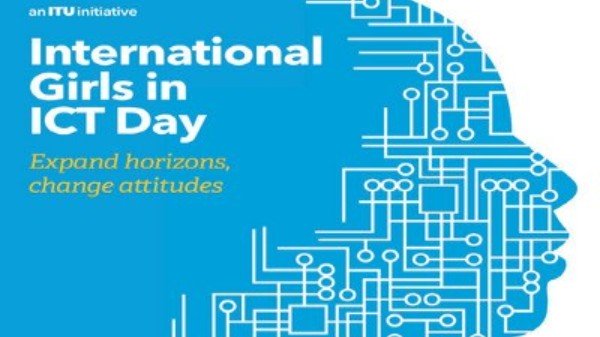 International Girls in ICT Day 2020 is being observed on 23 April 2020.
Day of Observance: International Girls in ICT Day is celebrated every year on the fourth Thursday of April. This year it is being observed on 23 April 2020​.
It is an initiative of ITU.
Objective: To encourage and empower girls and young women to consider studies and careers in the growing field of ICTs,​ enabling both girls and technology companies to reap the benefits of greater female participation in the ICT sector.
International Telecommunication Union (ITU):
Type of body: A specialized United Nations (UN) agency.
Parent organization: United Nations Economic and Social Council
Established in: 1865 (It is the oldest among all the 15 specialized agencies of UN).
Headquarters: Geneva, Switzerland.
Mandate: To allocate global radio spectrum and satellite orbits, develop the technical standards that ensure networks and technologies seamlessly interconnect, and to improve access to ICTs to underserved communities worldwide.
Membership: ITU embodies principles of public-private partnership, with its current membership of 193 countries and over 800 private-sector entities and academic institutions. ​
9.FELUDA:
Scientists at the Council of Scientific & Industrial Research — Institute of Genomics and Integrative Biology (CSIR-IGIB) have developed a low-cost, paper-strip test that can detect the new coronavirus within an hour.
The test, named Feluda after a fictional detective character created by Satyajit Ray, is expected to cost around Rs 500 against the RT-PCR test that costs Rs 4,500 in private labs.
The test is based on a bacterial immune system protein called Cas9. It uses cutting-edge gene-editing tool Crispr-Cas9 system. The team has repurposed it for the diagnosis of COVID-19 genetic material.
This technology is not limited to COVID-19 and can work on any DNA-RNA or single mutations, disease mutations, etc.
10.Noor: Iran's First Military Satellite: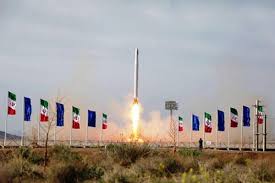 Iran has launched its first military satellite called Noor (meaning light) into orbit.
The satellite reached an orbit of 425km after being carried by a three-stage Ghased launcher.
This was a successful launch after months of failures. However, there was no immediate independent confirmation of the launch of the satellite.
The Satellite was launched by Iran's Islamic Revolutionary Guard Corps (IRGC).
The IRGC, which operates its own military infrastructure in parallel to Iran's regular armed forces, is a hard-line force answerable only to Supreme Leader Ayatollah Ali Khamenei.
Previously unheard 'Ghased' or "Messenger" satellite launcher was used to put the device into space. It described the system as using both liquid and solid fuel.
11.Central Reserve Police Force:


The Central Reserve Police Force (CRPF) is one of the premier Central Armed Police Forces of India (under the Ministry of Home Affairs) for internal security. The other Central Armed Police Forces are as follow:
Assam Rifles (AR): The Assam Rifles came into being in 1835, as a militia called the 'Cachar Levy'.
Border Security Force (BSF): Responsible for guarding India's land borders with Pakistan and Bangladesh.
Central Industrial Security Force (CISF): Provides security cover to nuclear installations, space establishments, airports, seaports, power plants, sensitive Government buildings, and ever heritage monuments.
Indo Tibetan Border Police (ITBP): ITBP is a specialized mountain force and most of the officers and men are professionally trained mountaineers and skiers.
National Security Guard (NSG): The National Security Guard (NSG) is a counter-terrorism unit that was raised in 1984, following Operation Blue Star.
Sashastra Seema Bal (SSB): Earlier Special Service Bureau was raised in the 1960s with the sole objective of achieving 'Total security preparedness' in the remote border areas for performing a 'stay-behind' role in the event of a war.
History: Originally constituted as the Crown Representative Police in 1939, it is one of the oldest Central paramilitary forces. After Independence, the force was renamed as Central Reserve Police Force by an Act of Parliament on December 28, 1949.
Mission: To enable the government to maintain Rule of Law, Public Order, and Internal Security effectively and efficiently, to Preserve National Integrity and Promote Social Harmony and Development by upholding the supremacy of the Constitution.
Other important current affairs:
1. Union Cabinet gave its post-facto approval for significant investments to the tune of Rs. 15,000 crore for 'India COVID-19 Emergency Response and Health System Preparedness Package'.
The funds sanctioned will be utilized in 3 Phases and for immediate COVID-19 Emergency Response (an amount of Rs. 7,774 Crore) has been provisioned and rest for medium-term support (1-4 years) to be provided under mission mode approach.
The key objectives of the package include mounting emergency response to slow and limit COVID-19 in India through the development of diagnostics and COV1D-dedicated treatment facilities, centralized procurement of essential medical equipment and drugs required for treatment of infected patients, strengthen and build resilient National and State health systems to support prevention and preparedness for future disease outbreaks, setting up of laboratories and bolster surveillance activities, etc
2.VidyaDaan 2.0 :
Union HRD Minister launched national program VidyaDaan 2.0 for inviting e-learning Content contributions.
VidyaDaan is conceptualized as a common national program for individuals and organizations across the country to contribute e-learning resources for both school and higher education to ensure continuity of quality learning.
The content will be used on the DIKSHA app to help millions of children across the country to continue their learning anytime and anywhere.
Contributions can be made by educationists, subject experts, schools, colleges, Universities, Institutes, government, and non-government organizations and individuals.
The program has been launched due to the increasing requirement for e-learning content for students in both school and higher education especially in the backdrop of the situation arising out of COVID-19.
3. Recently, the Cabinet Committee on Economic Affairs (CCEA) has cut the subsidy for non-urea fertilizers.
That is about 3% lower than the estimated expenditure on the nutrient-based subsidies in 2019-20.
Reduced Prices:

Nitrogen (N) based fertilizers- Reduced to ₹18.78 per kg from ₹18.90 per kg.
Phosphorus (P) based fertilizers- Reduced to ₹14.88 per kg from ₹15.21 per kg.
Potash (K) based fertilizers- Reduced to ₹10.11 per kg from ₹11.12 per kg.
Sulphur (S) based fertilizers- Reduced to ₹2.37 per kg from ₹3.56 per kg.

The CCEA has also approved the inclusion of ammonium phosphate [(NH₄)₃PO₄] (a complex fertilizer) under the nutrient-based subsidy (NBS) scheme.
4. The Union Labour Secretary has ruled out appropriating funds of the Employees' State Insurance Corporation (ESIC) for payment of wages to workers or to employers to meet their salary bill during the Covid-19 lockdown.
The labor secretary has also said that the Parliamentary Standing Committee on Labour has given its report on the Code on Industrial Relations and it would soon submit a report on the Code on Social Security.
The Ministry of Labour & Employment has been working on to simplify, amalgamate & rationalize the provisions of the existing Central labor laws into 4 Labour Codes.
The four labor codes – on Wages, Industrial Relations, Social Security and Occupational Safety, and Health and Working Conditions – intend to provide workers with wage security, social security, safety, health, and grievance redress mechanisms.
7. Many former bureaucrats have opposed the Central Vista redevelopment project.
The Union Ministry of Housing and Urban Affairs proposed a Central Vista redevelopment project in 2019.
The project envisages

Constructing a triangular Parliament building next to the existing one.
Constructing Common Central Secretariat.
Revamping of the 3-km-long Rajpath — from Rashtrapati Bhavan to India Gate.
North and South Block to be repurposed as museums.
8. Recently, few districts of eastern Assam have reported the death of more than 1,300 pigs within a week due to the classical swine fever (CSF).
It has added to the worries of the pig farmers who are already troubled due to the Covid-19 lockdown.
Assam has the most farmed pigs in the country according to the 20th livestock census from 2012-2019.
The pork market in the region is more than $1 billion.
Data shows that the eight north-eastern States with Assam at its core consume more than 65% of the 4.26 lakh metric tonnes of pork produced in the country.
Classical Swine Fever is also known as hog cholera and is a contagious viral disease of domestic and wild swine.