Today Current Affairs: 16th April 2021 for UPSC IAS exams, State PSC exams, SSC CGL, State SSC, RRB, Railways, Banking Exam & IBPS, etc
EatSmart Cities Challenge And Transport 4 All Challenge: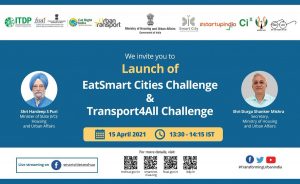 The Ministry of Housing and Urban Affairs launched the EatSmart Cities Challenge and Transport 4 All Challenge.
The challenges aim at creating an environment of right food practices and habits and to make public transport safe, affordable, comfortable, and reliable.
EatSmart Cities Challenge:
The EatSmart Cities Challenge is envisioned as a competition among cities to recognize their efforts in adopting and scaling up various initiatives under Eat Right India.
The challenge is open to all Smart Cities, capital cities of States /UTs, and cities with a population of more than 5 lakh.
Objective:

It aims to motivate Smart Cities to develop a plan that supports a healthy, safe and sustainable food environment supported by institutional, physical, social, and economic infrastructure along with the application of 'smart' solutions to combat food-related issues.

Significance: The challenge has the potential to create social and behavioural change towards food safety, hygiene and nutrition.
Transport 4 All Challenge:
The initiative has been launched in collaboration with The Institute for Transportation and Development Policy (ITDP) and aims to bring together cities, citizen groups, and start-ups to develop solutions that improve public transport.
ITDP is a non-governmental non-profit organization that focuses on developing bus rapid transit systems, promoting biking, walking, and non-motorized transport, and improving private bus operator's margins.
Objective: The Transport 4 All Digital Innovation Challenge Aims to develop digital solutions that will make public transport safe, affordable, comfortable, and reliable for all.
UN Food Systems Summit 2021: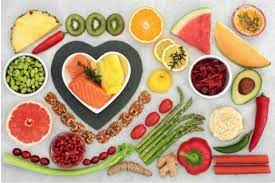 India Holds National Dialogue on UN Food Systems Summit 2021.
The United Nations Secretary-General has called for the first-ever UN Food Systems Summit to be held in September 2021.
It seeks to strategize the actions for positive change in Agri-food systems in the World to realize the vision of the 2030 Agenda for Sustainable Development.
The Summit will focus on levers and pathways to shape food systems nationally and globally to accelerate progress in the SDGs.
The term "food system" refers to the constellation of activities involved in producing, processing, transporting and consuming food.
Food systems touch every aspect of human existence.
The health of our food systems profoundly affects the health of our bodies, as well as the health of our environment, our economies, and our cultures.
National Internet Exchange Of India (NIXI):

Ministry of Electronics & Information Technology (MeitY) inaugurated three initiatives for the National Internet Exchange of India (NIXI).
IPv6 Expert Panel (IP Guru): IP Guru is a group to extend support to all the Indian entities who are finding it technically challenging to migrate and adopt IPv6. It's a joint effort of DOT, MeitY & the community to promote IPv6.
The expert panel group comprises members from government and private organizations.
NIXI Academy: NIXI Academy is created to educate technical/non-technical people in India to learn and relearn technologies like IPv6 which are normally not taught in Educational Institutes.
NIXI-IP-INDEX: NIXI has developed an IPv6 index portal for the Internet community. NIXI-IP-INDEX portal will showcase the IPv6 adoption rate in India and across the world.
About NIXI:
National Internet Exchange of India (NIXI) is a not-for-profit organization (section 8 of the Companies Act 2013) working since 2003 for spreading the internet infrastructure to the citizens of India.
E-visa For Tourists: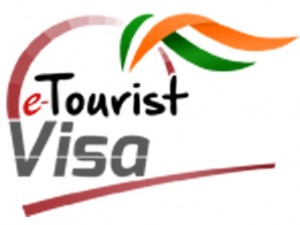 The Union Home Ministry has restored the electronic visa (e-visa) facility for foreigners from 156 countries who intend to visit India for business, conferences, and medical reasons, including for medical attendants. E-visa for tourists is yet to be restored.
An e-visa is provided in five categories — tourist, business, conference, medical, and medical attendant.
Under the arrangement, a foreigner can apply online four days prior to travel.
After the details are verified, an electronic travel authorization (ETA) is generated, which has to be presented at the immigration checkpoint on arrival.
Entry through e-visas is allowed only at 28 designated international airports and five major seaports in India.
Though available to people of 171 countries before restrictions were announced in 2020, the facility has been restored only for 156. China, the U.K., Canada, Hong Kong, Indonesia, Iran, Malaysia, and Saudi Arabia are notable exclusions.
The relaxation comes in the wake of a deadly second wave of the COVID-19 pandemic.
State Of World Population Report 2021: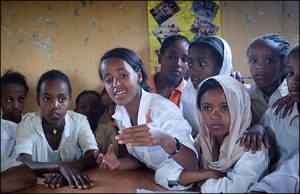 The United Nations Population Fund's (UNFPA) flagship 'State of World Population Report 2021' titled 'My Body is My Own' was launched.
This is the first time a United Nations report has focused on bodily autonomy, defined as the power and agency to make choices about your body without the fear of violence or having someone else decide for you.
Nearly half the women from 57 developing countries do not have the right to make decisions regarding their bodies, including using contraception, seeking healthcare, or even on their sexuality.
In countries where data is available, only 55% of women are fully empowered to make choices over healthcare, contraception, and the ability to say yes or no to sex. It also highlights that only 75% of countries legally ensure full and equal access to contraception.
Some examples of violation of bodily autonomy include child marriage, female genital mutilation, a lack of contraceptive choices leading to unplanned pregnancy, unwanted sex exchanged for a home and food, or when people with diverse sexual orientations and gender identities cannot walk down a street without fearing assault or humiliation.
Under its ambit also fall people with disabilities stripped of their rights to self-determination, to be free from violence, and to enjoy a safe and satisfying sexual life.
Women around the world are denied the fundamental right of bodily autonomy with the COVID-19 pandemic further exacerbating this situation.
Ponzi Scheme: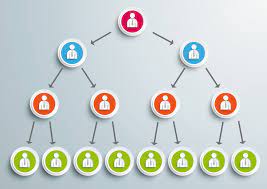 Bernie Madoff, the Wall Street financier who was sentenced to 150 years after being convicted for what came to be known as the largest and most devastating Ponzi scheme in financial history, died in the US.
A Ponzi scheme is a form of fraud that lures investors and pays profits to earlier investors with funds from more recent investors.
The scheme leads victims to believe that profits are coming from legitimate business activity (e.g. product sales and/or successful investments), and they remain unaware that other investors are the source of funds.
Ponzi schemes rely on a constant flow of new investments to continue to provide returns to older investors. When this flow runs out, the scheme falls apart.
The term "Ponzi Scheme" was coined after a swindler named Charles Ponzi in 1919.
However, the first recorded instances of this sort of investment scam can be traced back to the mid-to-late 1800s.
Overseas Citizens of India (OCI):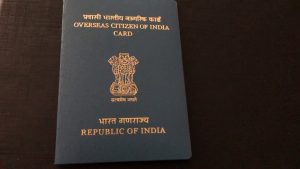 Union Home Ministry has clarified that the Overseas Citizens of India (OCI) will not be required to register for a fresh OCI card every time a new passport is issued in their name.
At present, the OCI card is required to be reissued each time a new passport is issued up to 20 years of age and once after completing 50 "in view of biological changes in the face of the applicant".
As per the latest changes:
A person who has got registration as an OCI cardholder prior to attaining the age of 20 years will have to get the OCI card reissued only once when a new passport is issued after his/her completing 20 years of age, so as to capture his/her facial features on attaining adulthood.
If a person has obtained registration as an OCI cardholder after attaining the age of 20 years, there will be no requirement of the reissue of the OCI card.
OCI cardholders:
The government of India launched the 'Overseas Citizenship of India (OCI) Scheme' by making amendments to Citizenship Act, 1955 in 2005.
The First Meeting Of The National Startup Advisory Council (NSAC):

The first meeting of the National Startup Advisory Council (NSAC) was held recently.
National Startup Advisory Council constituted by the 'Department for Promotion of Industry and Internal Trade (DPIIT).
Its role is to advise the Government on measures needed to build a strong ecosystem for nurturing innovation and startups in the country to drive sustainable economic growth and generate large-scale employment opportunities.
Functions of NSAC:
Suggest measures to foster a culture of innovation amongst citizens and students.
Promote innovation in all sectors of the economy across the country, including semi-urban and rural areas.
Support creative and innovative ideas through incubation and research and development to transform them into valuable products.
Structure of NSAC:
The National Startup Advisory Council will be chaired by the Minister for Commerce & Industry.
The Council will consist of the non-official members, to be nominated by the Central Government.
The nominees of the concerned Ministries/Departments/Organisations, not below the rank of Joint Secretary to the Government of India, will be ex-officio members of the Council.
Final Data On The Dolphin Census: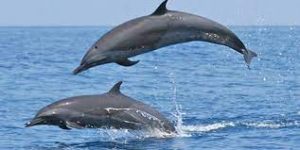 Odisha has released the final data on the dolphin census, indicating a spectacular growth in numbers.
The population of dolphins in Chilika, India's largest brackish water lake, and along the Odisha coast has doubled this year (2021) compared with last year.
Three species were recorded during the census, with 544 Irrawaddy, bottle-nose and humpback dolphins sighted this year, compared with 233 last year.
The rise in the Irrawaddy dolphin population in Chilika can be attributed to the eviction of illegal fish enclosures.
About Irrawaddy Dolphins:
Habitat: Irrawaddy dolphins are found in coastal areas in South and Southeast Asia, and in three rivers: the Ayeyarwady (Myanmar), the Mahakam (Indonesian Borneo) and the Mekong.
The Mekong River Irrawaddy dolphins inhabit a 118-mile stretch of the river between Cambodia and Lao PDR.
Conservation Status:

IUCN Red List: Endangered
CITES: Appendix I
CMS (Convention on Migratory Species): Appendix I
Wildlife Protection Act, 1972: Schedule I
About Indo- Pacific Bottlenose Dolphins:
Habitat: Indo-Pacific Bottlenose Dolphins generally occur in shallow coastal waters of the Indian Ocean, Southeast Asia and Australia.
Conservation Status:

IUCN Red List: Near Threatened
CITES: Appendix II
About Indian Ocean Humpback Dolphins:
Habitat: The Indian Ocean Humpback Dolphin occurs within the Indian Ocean from South Africa to India.
Conservation Status:

IUCN Red List: Endangered
CITES: Appendix I
Wildlife Protection Act, 1972: Schedule I