Daily Current Affairs for Government Exams:
Today Current Affairs: 29th September 2020 for UPSC IAS exams, State PSC exams, SSC CGL, State SSC, RRB, Railways, Banking Exam & IBPS, etc
Contents:
Defense Acquisition Procedure 2020:
ESG Fund:
Article 254(2)
Cat que virus:
Right to Fair Compensation and Transparency in Land Acquisition, Rehabilitation and Resettlement Act, 2013:
Other important current affairs
1.Defence Acquisition Procedure 2020: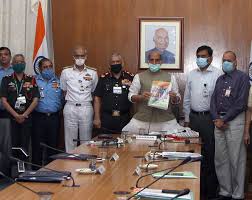 A new Defence Acquisition Procedure (DAP) (erstwhile Defence Procurement Procedure or DPP), 2020 was released by the Ministry of Defence (MoD).
The DAP contains policies and procedures for procurement and acquisition from the capital budget of the MoD in order to modernize the Armed Forces including the Coast Guard.
The first Defence Procurement Procedure (DPP) was promulgated in 2002.
A committee under the chairmanship of Director General (Acquisition) was constituted to review the Defence Procurement Procedure (DPP) 2016.
DPP 2016 was released replacing the DPP 2013 based on the recommendations of the Dhirendra Singh Committee.
It focussed on indigenously designed, developed, and manufactured weapon systems.
It was facing several issues like lack of transparency (leading to the Rafale Scam), inconvenient offset regulations etc.
Objective: Turning India into a global manufacturing hub.
Aligned with the vision of the Government of Atmanirbhar Bharat and empowering the Indian domestic industry through the Make in India initiative.
Features:
For Ease of Doing Business: To Develop India into Global Manufacturing Hub:
FDI in Defence Manufacturing: Provisions have been incorporated like a new category 'Buy (Global – Manufacturer in India)', to encourage foreign companies to set up manufacturing through its subsidiary in India.
To promote Make in India and Atmanirbhar Bharat initiatives
2.ESG Fund: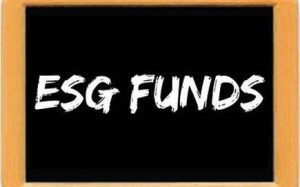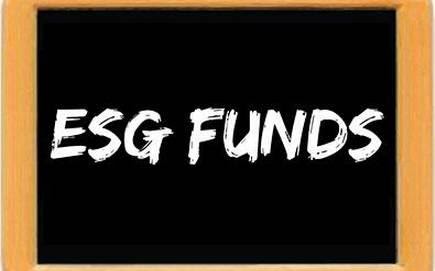 The ESG funds are increasingly becoming popular in the mutual fund industry in India. Recently, ICICI Prudential Mutual Fund has come out with its ESG fund.
ESG Fund:
ESG is a combination of three words i.e. environment, social, and governance.
It is a kind of mutual fund.
Its investing is used synonymously with sustainable investing or socially responsible investing.
The first ESG mutual fund was launched by the State Bank of India – SBI Magnum Equity ESG Fund
Typically, a mutual fund looks for a good stock of a company that has potential earnings, management quality, cash flows, the business it operates in, competition etc.
However, while selecting a stock for investment, the ESG fund shortlists companies that score high on the environment, social responsibility, and corporate governance, and then looks into financial factors.
Therefore, the key difference between the ESG funds and other funds is 'conscience' i.e the ESG fund focuses on companies with environment-friendly practices, ethical business practices, and an employee-friendly record.
The fund is regulated by the Securities and Exchange Board of India (SEBI).
Modern investors are re-evaluating traditional approaches and look at the impact their investment has on the planet. Thus, investors have started incorporating ESG factors into investment practices.
The United Nations Principles for Responsible Investment (UN-PRI) (an international organization) works to promote the incorporation of environmental, social, and corporate governance factors into investment decision-making.
3.The Article 254(2)::
Many states are exploring the possibilities of passing legislation under Article 254(2) of the Constitution, to negate the enforcement of three Farm Acts passed by the Central Government under Entry 33 of the Concurrent List.
Entry 33 of the Concurrent List mentions trade and commerce, production, supply and distribution of domestic and imported products of industry; foodstuffs, including oilseeds and oils; cattle fodder; raw cotton and jute.
Article 254(2):
It enables a State government to pass a law, on any subject in the Concurrent List, that may contradict a Central law, provided it gets the President's assent.
In 2014, the Rajasthan government took this Article 254 (2) route to make changes to the central labour laws — the Factories Act, the Industrial Disputes Act, and the Contract Labour Act — which subsequently got the President's assent.
However, the Parliament is not barred from enacting at any time any law with respect to the same matter including a law adding to, amending, varying, or repealing the law so made by the Legislature of the State.
Background:
The three Farm Acts includes:

Farmers' Produce Trade and Commerce (Promotion and Facilitation) Act, 2020
Farmers (Empowerment and Protection) Agreement on Price Assurance and Farm Services Act, 2020
Essential Commodities (Amendment) Act, 2020.
In short, the Acts aim to do away with government interference in agricultural trade by creating trading areas free of middlemen and government taxes outside the structure of Agricultural Produce Market Committees (APMCs).
They also aim to remove restrictions on the private stockholding of agricultural produce.
Article 246 adopts a threefold distribution of legislative power between the Union and the states.
The subject-wise distribution of this power is given in the three lists of the Seventh Schedule of the constitution:

List-I- the Union List
List-II- the State List
List-III- the Concurrent List

Union List: Parliament has exclusive powers to make laws with respect to any of the matters enumerated in the Union List.

It includes the matters of national importance and the matters which require uniformity of legislation nationwide.
This list includes 98 subjects (originally 97) like defense, banking, foreign affairs, currency, atomic energy, insurance, communication, inter-state trade and commerce, census, audit and so on.

State List: The state legislature has exclusive powers (not during an emergency) to make laws with respect to any of the matters enumerated in the State List.

It includes the matters of regional and local importance and the matters which permit diversity of interest.
This list includes 59 subjects (originally 66) like public order, police, public health and sanitation, agriculture, prisons, local government, fisheries, markets, theatres, gambling, and so on.

Concurrent List: Both, the Parliament and state legislature can make laws with respect to any of the matters enumerated in the Concurrent List.
4.Cat que virus: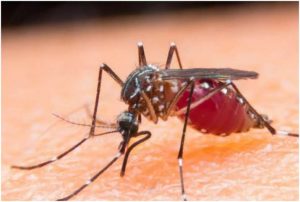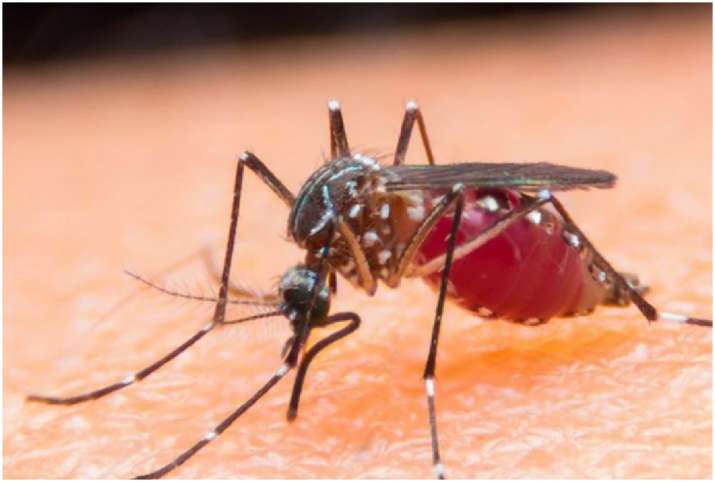 Scientists have warned India of another virus — cat que virus — largely reported in China and having the potential to cause disease in India.
The presence of this virus in Culex mosquitoes and pigs has been reported in China and Vietnam
It is one of the arthropod-borne viruses (arboviruses).
Spread:

Its natural host is a mosquito.
Domestic pigs are the primary mammalian host of CQV.

India is more vulnerable because of Availability of vector, primary mammalian host (swine), and confirmation of CQV from jungle myna.
Besides, the National Institute of Virology (NIV), Pune researchers have found antibodies for the virus in two out of the 883 human serum samples which were taken from various Indian states, indicating that people at some point contracted the virus.
It can cause febrile illnesses, meningitis, and pediatric encephalitis in humans.
5.Right to Fair Compensation and Transparency in Land Acquisition, Rehabilitation and Resettlement Act, 2013: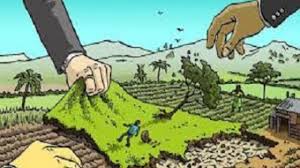 Chief Justice of India (CJI) Sharad A. Bobde has questioned the infallibility of a land acquisition judgment delivered by a Constitution Bench, led by his former colleague, Justice Arun Mishra, saying the verdict had left things "unsaid".
Observations:
The order gifted the government "laxity" in several aspects, which even Parliament did not bother to provide under the Act of 2013.
The verdict did not specify for how long the government could possess a land acquired without paying compensation.
In March this year, the Supreme Court Constitution Bench had reaffirmed the February 2018 ruling on Section 24 on land acquisition compensation awards in the Indore Development Authority case.
The judgment of the Constitution Bench was interpreting Section 24 (2) of the 2013 Act, which dealt with the payment of compensation for land acquired by the government.
It said the acquisition would not lapse as long as the government earmarked the compensation money by paying it into the treasury.
In short, the money need not actually reach the farmer or the landowner.
The acquisition would also not lapse just because the farmer refused the compensation and claimed higher.
Similarly, there was no lapse in acquisition if the compensation had been paid but possession not taken of the land.
The judgment had declared that acquisition would only lapse if the government had neither taken possession nor paid the compensation due to the landowner for five or more years prior to January 1, 2014.
Other important current affairs:
1.The Maharashtra government has banned the sale of loose cigarettes and beedis, to reduce the consumption of tobacco and to comply with the Cigarettes and Other Tobacco Products Act (COTPA) 2003.
Chhattisgarh had banned the sale of loose cigarettes in 2020.
Karnataka banned the sale of loose cigarettes, beedis, and chewing tobacco in 2017.
Reasons for Ban:

The government's aim is to make sure that users are able to see the mandated warnings on cigarette packaging.
Under COTPA, tobacco products need to be sold with graphic health warnings on their packaging and loose cigarettes do not comply with this rule.
Section 7 of the Act mentions, no person shall, directly or indirectly, produce, supply or distribute 6 cigarettes or any other tobacco products unless every package of cigarettes or any other tobacco products produced, supplied, or distributed by him bears thereon, or on its label.
The Act also mentions that the warning should be specified on not less than one of the largest panels of the packet in which the cigarettes or any other tobacco products have been packed for distribution, sale, and supply.
2.The Prime Minister has inaugurated six mega projects in Uttarakhand under the Namami Gange Mission.
These six mega projects of Sewage Treatment Plants (STP) are constructed at Haridwar, Rishikesh, Muni ki Reti, Chorpani, and Badrinath.
Jagjeetpur, Haridwar project also marks the completion of the first sewage project taken up on hybrid annuity mode on public-private partnership.
Hybrid Annuity Model: The Government would provide upfront around 40% of the project cost to the developer to start the work and the remaining 60% would be borne by the private party.
In Muni ki Reti town, Chandreshwar Nagar STP is the first 4 storied Sewage Treatment Plant in the country where the limitation of land availability was converted into an opportunity.
All 30 STP projects (100%) are now complete in Uttarakhand for taking care of pollution from 17 Ganga towns near river Ganga, which is a landmark achievement.
The Haridwar-Rishikesh zone contributes about 80% wastewater load into the River Ganga.
3.The first-ever observance of the International Day of Awareness on Food Loss and Waste Reduction is being celebrated on 29 September 2020.
It was designated in 2019 by the 74th United Nations General Assembly.
Reducing food losses and waste is essential in a world where the number of people affected by hunger has been slowly on the rise since 2014, and tons and tons of edible food are lost and/or wasted every day.
Globally, around 14 percent of the food produced is lost between harvest and retail. Significant quantities are also wasted in retail and at the consumption level.
Food loss and waste also put unnecessary pressure on the natural resource base and on the environment, depleting the natural resource base and generating greenhouse gases.
SDG Target 12.3 says "by 2030 halve per capita global food waste at the retail and consumer level, and reduce food losses along production and supply chains including post-harvest losses."
To monitor SDG Target 12.3, FAO has created the Food Loss Index (FLI). The focus of the indicator is on percentages of food removed from the supply chain.
The FLI monitors changes in these percentages over time, relative to a base period currently set in 2015, in order to track progress against SDG Target 12.3.
4.Indian Railway has rolled out User Depot Module (UDM) to completely digitize its supply chain.
User Depot Module (UDM) developed by CRIS (Centre for Railway Information Systems) was rolled out digitally across all User Depots of Western Railway. This system will be implemented shortly across all Zones of Indian Railways.
Railway's supply chain up to Stores Depots has already been digitized, however, activities at the user end are being done manually.
Implementation of this system will bring in transformational changes from manual working to digital working with real-time transactions and online information exchange among all stakeholders.
This will ensure the digitization of the complete supply chain, including user depots.
The system will facilitate economy, efficiency, and transparency besides improved asset management. It will ensure improved service level and satisfaction to customers.
5.The outbreak of scrub typhus, a bacterial disease, has claimed the lives of five people in Nagaland's Noklak district bordering Myanmar. More than 600 others tested positive for the disease but recovered following treatment.
Scrub typhus, also known as bush typhus, is a disease caused by a bacteria called Orientia tsutsugamushi.
Scrub typhus is spread to people through bites of infected chiggers (larval mites).
The most common symptoms of scrub typhus include fever, headache, body aches, and sometimes a rash.
People with severe illness may develop organ failure and bleed, which can be fatal if left untreated.
Most cases of scrub typhus occur in rural areas of Southeast Asia, Indonesia, China, Japan, India, and northern Australia.
Scrub typhus should be treated with the antibiotic doxycycline. Doxycycline can be used in persons of any age. People who are treated early with doxycycline usually recover quickly.
6.A special drive to uproot the invasive Lantana bushes in the Sajjangarh Wildlife Sanctuary in Rajasthan's Udaipur district has been carried out along with the plantation of native species on the cleared patches of land.
This has helped in the ecological restoration of grasslands and saved biodiversity.
Lantana:

Lantana camara is a small perennial shrub, which forms extensive, dense, and impenetrable thickets.
It is native to Central and South America.
It is an invasive species that was introduced in tropical regions as an ornamental plant (introduced in India in 1807).
It is generally deleterious to biodiversity and is an agricultural weed.
Impact:

The thickets covered vast tracts of land, stopping the natural light and nutrition for other flora and fauna.
The toxic substance in its foliage and ripe berries affected the animals.
7.FSSAI Bans Mixing Of Edible Oils In Mustard Oil:
FSSAI has prohibited the amalgamation of other vegetable oils with mustard oil from 1st October 2020.
This new decision was rolled out to ensure the purity of mustard oil.
This step is believed to eliminate the adulteration in mustard oil, especially for domestic consumption.
8.Haiyang-2C:
It is a new ocean-monitoring satellite launched recently by China.
It is the country's third ocean dynamic environment satellite.
It can provide all-weather and round-the-clock observation of wave height, sea surface height, wind speed and direction, and temperature.
HY-2C will form a network with the previous HY-2B and subsequent HY-2D, which is scheduled for launch next year, to carry out high-precision maritime environment monitoring.
The planned satellite network will be capable of carrying out 80 percent of the world's sea surface wind monitoring within six hours.
9.Radio Patshala:
Started by Odisha Government.
The classes will be for students between classes 1 to 8 in the state.
Students can also get this audio program in the central government's DIKSHA online platform.
10.Ministry of Road Transport and Highways has allowed use of H-CNG (18% mix of hydrogen) in CNG engines.
A notification for amendments to the Central Motor Vehicles Rules 1989, for the inclusion of H-CNG as an automotive fuel, has already been published.
The Bureau of Indian Standards (BIS) has also developed specifications (IS 17314:2019) of Hydrogen enriched Compressed Natural Gas (H-CNG) for automotive purposes, as a fuel.
The blending of hydrogen with CNG provides a blended gas termed as HCNG.
It can be used in place of gasoline, diesel fuel and propane (C3H8) / LPG and its combustion produces fewer undesirable gases.
Advantages of HCNG:

HCNG reduces emissions of CO up to 70%.
Enables up to 5 % savings in fuel.
Engines can be calibrated to release lower amounts of NO.
Engines need minimum modification to run on HCNG.
The ideal fuel for high load applications and heavy-duty vehicles.
Better performance due to higher Octane rating of H2.
11.A special court has declared three people fugitive economic offenders (FEO) in the Sterling Biotech case on the Enforcement Directorate's (ED) request.
The ED is conducting the money laundering probe based on two FIRs registered by the CBI against Sterling Biotech and others in October 2017.
In one case, the agencies have alleged routing of undisclosed funds belonging to unknown Income-Tax Department officials, while the second case pertains to bank loan defaults of ₹8,100 crores.
Fugitive Economic Offenders:A person can be named an offender under the Fugitive Economic Offenders Act, 2018, if there is an arrest warrant against him or her for involvement in economic offenses involving at least Rs. 100 crore or more and has fled from India to escape legal action.