Today Current Affairs: 8th March 2021 for UPSC IAS exams, State PSC exams, SSC CGL, State SSC, RRB, Railways, Banking Exam & IBPS, etc
Sattras: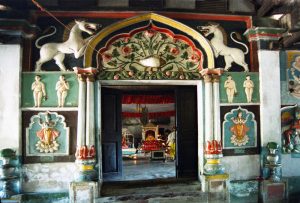 There is a report on political significance of Sattras in Assam published by Indian Express.
It is common to see politicians often going to different Sattras to seek blessings or extolling the virtues of Sankardeva, especially in the run-up to elections.
Sattras are monastic institutions created as part of the 16th-century Neo-Vaishnavite reformist movement started by Vaishnavite saint-reformer Srimanta Sankaradeva (1449-1596).
These Sattras/Thans were established as centres of religious, social and cultural reforms in the 16th century across Assam.
Sattras promulgate Sankardeva's unique "worship through art" approach with music (borgeet), dance (xattriya) and theatre (bhauna).
Each Sattra has a naamghar (worship hall) as its nucleus and is headed by an influential "Sattradhikar". Monks, known as bhakats, are inducted into Sattras at a young age. They may or may not be celibate, depending on the kind of Sattra they are inducted into.
Sankardeva's philosophy:
Sankardeva propagated a form of Bhakti called eka-sharana-naam-dhrama, and espoused a society based on equality and fraternity, free from caste differences, orthodox Brahmanical rituals and sacrifices.
His teaching focused on prayer and chanting (naam) instead of idol worship. His dharma was based on the four components of deva (god), naam (prayers), bhakats (devotees), and guru (teacher).
Rights Of The Overseas Citizens Of India (OCI):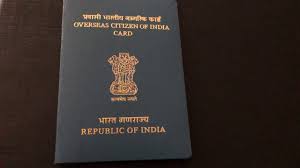 The government has notified a consolidated list of rights of the Overseas Citizens of India (OCI).
The rights and restrictions are not new, they have been notified previously in 2005, 2007, and 2009. They were also mentioned in an OCI brochure published by the Ministry of Home Affairs in November 2019.
OCI cardholders will be entitled to get multiple entry lifelong visas for visiting India for any purpose.
OCI cards would need prior permission for a set of activities that include research, journalism, mountaineering, missionary or Tablighi work, and visits to restricted areas.
OCI cardholders will enjoy parity with NRIs in the adoption of children, appearing in competitive exams, purchase or sale of immovable property barring agricultural land and farmhouses, and pursuing professions such as doctors, lawyers, architects, and chartered accountants.
They have parity with Indian nationals in the matter of domestic airfares, entry fees to monuments and public places.
OCIs can appear for all-India entrance tests such as National Eligibility cum Entrance Test (NEET), Joint Entrance Examination (Mains), Joint Entrance Examination (Advanced), or such other tests to make them eligible for admission only against any NRI seat or any supernumerary seat.
The OCI cardholder shall not be eligible for admission against any seat reserved exclusively for Indian citizens.
Sub-Mission On Agroforestry (SMAF) Scheme: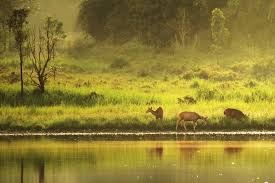 The Ministry of Agriculture and Farmers Welfare signed a Memorandum of Understanding (MoU) with the Central Silk Board on a convergence model for the implementation of Agroforestry in the silk sector. It is a part of the ongoing Sub-Mission on Agroforestry (SMAF) Scheme.
Earlier, the Government of India allocated Rs. 2161.68 crores for three years i.e. 2017-2020 to its Central Sector Scheme 'Silk Samagra' for the development of sericulture in the country.
Aim: To incentivize the farmers to take up sericulture-based Agroforestry models thereby contributing to the Make in India and Make for the World vision of the Prime Minister.
This linkage will add another dimension to agroforestry for faster returns to the growers as well as support the production of the range of silks that India is famous for.
The Central Silk Board (CSB – under the Ministry of Textiles) will act as a catalyst to promote Agroforestry in the silk sector.
CSB is a statutory body established in the year 1948 by an Act of Parliament.
The initiative of formalizing the collaboration in the sericulture sector is especially targeted for augmentation of sericulture host plants e.g. Mulberry, Asan, Arjuna, Som, Soalu, Kesseru, BadaKesseru, Phanat, etc. to be cultivated both as block plantations and border or peripheral plantations on farmlands.
International Women's Day: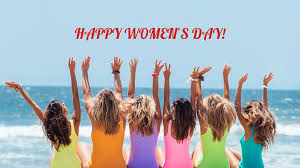 The Union Minister of Ports, Shipping, and Waterways has flagged off an all-women crew onboard Shipping Corporation of India (SCI) vessel MT Swarna Krishna.
The initiative is a part of SCI's ongoing Diamond Jubilee celebrations and also to commemorate International Women's Day (8th March).
This is the first time in the world maritime history that a cargo ship is being sailed by all women officers.
International Women's Day:
It is celebrated annually on 8th March. It includes:
Celebration of women's achievements,
raising awareness about women's equality,
lobbying for accelerated gender parity,
fundraising for female-focused charities, etc.
Women's Day was first celebrated back in 1911 by Clara Zetkin, who was a German. The roots of the celebration had been in the labor movement.
It was only in 1913, however, that the celebrations were shifted to 8th March, and it has remained that way ever since.
International Women's Day was celebrated for the first time by the United Nations in 1975.
In December 1977, the General Assembly adopted a resolution proclaiming a United Nations Day for Women's Rights and International Peace to be observed on any day of the year by Member States, in accordance with their historical and national traditions.
2021 Theme:
The UN has decided to keep the theme as "Women in leadership: Achieving an equal future in a Covid-19 world".
Meanwhile, some groups of women have called for the theme to be "Choose to challenge", claiming that the world only became alert about such issues if it was challenged.
Related Data:
According to the UN, legal restrictions have kept 2.7 billion women from accessing the same choice of jobs as men.
As of 2019, less than 25% of parliamentarians were women.
One in three women experiences gender-based violence.
In 2019, before the Covid-19 pandemic, female labor force participation in India was 20.5%, according to ILO estimates. Comparable estimates for males were 76%.
In the World Economic Forum's Global Gender Gap Index (which measures progress towards gender parity),
India slipped to 112th place in 2019-20, simply because over 70 lakh Indian women have dropped out of work.
MSME Credit Health Index: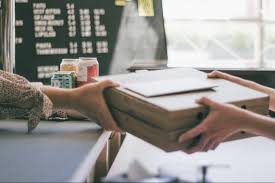 The latest MSME Credit Health Index indicates that MSME credit growth has accelerated in the quarter ending September 2020 as compared to the quarter ending in June 2020.
The Emergency Credit Line Guarantee Scheme (ECGLS) has helped in the credit growth for the Micro, Small and Medium Enterprises (MSME) sector.
About the MSME Credit Health Index:
Launch: The TransUnion CIBIL in partnership with the Ministry of Statistics & Programme Implementation (MoSPI) has launched the MSME Credit Health Index.
The Index is published quarterly.
Aim: To provide a measure of the growth and strength of the MSME sector in India.
The Index will provide government, policymakers, lenders, and MSME market participants, a numeric indicator for benchmarking the health of the MSME sector.
Measurement: The Index measures the credit health of India's MSME industry on two parameters i.e, growth and strength.
Both the growth and strength indices follow the principle of higher the better.
Growth is measured by plotting an increase in exposure value (outstanding balances) over time.
An increasing Growth Index indicates an improvement in credit growth.
Strength is measured by a decrease/increase in credit risk in terms of non-performing assets (NPA).
An increasing Strength Index implies better asset quality and therefore denotes an improvement in the structural strength of the sector.
This measurement model will facilitate better MSME credit risk management, formulation of strategies and policies to support the revival and resurgence of the MSME sector and the economy.
Latest Data:
The overall growth index inched up to 114 points, which is a three-point increase from 111 in June 2020.
The overall Strength Index also improved to 89 from 83 over the same period.
Indian Science Research Fellowship (ISRF) 2021: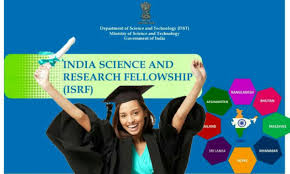 Forty scholars from six countries have been recommended for the award of Indian Science Research Fellowship (ISRF) 2021.
This fellowship is a platform to establish research cooperation with neighbouring countries of India, which is one of the mandates of DST's (Department of Science and Technology) International Science and Technology Cooperation.
About India Science Research Fellowship (ISRF):
As part of India's initiatives to engage with neighbouring countries to develop S&T partnerships, the Department of Science and Technology (DST) has launched the ISRF Programme.
This fellowship is for scholars from the neighbouring countries – Afghanistan, Bangladesh, Bhutan, Maldives, Myanmar, Nepal, Sri Lanka, and Thailand.
ISRF programme has provided an opportunity for the young researchers from neighbouring countries to get access to the state of art facilities available in the Indian institutes/universities.
ISRF has been implemented since 2015.
Equine Herpes Virus (EHV-1):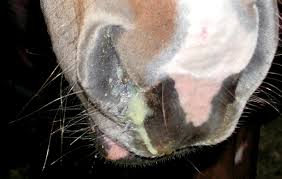 There has been an outbreak of Equine Herpes Virus (EHV-1) among horses in Europe.
So far seven countries have confirmed EHV-1 cases: Spain, Belgium, France, Germany, Italy, Sweden and Qatar.
About Equine Herpes Virus (EHV):
Equine Herpes Virus is a common DNA virus that occurs in horse populations worldwide.
EHV is a family of viruses that are named by numbers such as EHV 1, 2, 3, 4 and 5.
There are more viruses in this family, but EHV 1, 3, and 4 pose the most serious health risks for domestic horses.
EHV1 can cause manifestations of disease in horses, including respiratory disease, abortion and neonatal death.
This strain can also cause neurological problems, leading to paralysis and in some cases, death.
Horses that contract this virus can develop a lack of coordination, weakness, loss of appetite, and are unable to stand.
It is contagious and spread by direct horse-to-horse contact via the respiratory tract through nasal secretions.
This virus can also be spread indirectly through contact with physical objects that are contaminated with the virus.
Equine Herpesvirus Myeloencephalopathy (EHM) is another name for the neurologic disease associated with Equine Herpes Virus (EHV) infections.
Students Islamic Movement Of India (SIMI):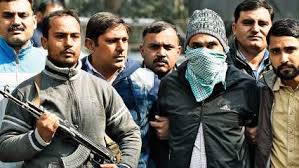 Over 19 years after they were arrested, the court of the Chief Judicial Magistrate of Surat has acquitted all 127 persons accused of "promoting a banned organization", the Students Islamic Movement of India (SIMI) in 2001.
The Students' Islamic Movement of India (SIMI) is a banned terrorist organization that was formed in Aligarh, Uttar Pradesh in April 1977.
The stated mission of SIMI is the 'liberation of India' by converting it to an Islamic land.
It has declared Jihad against India, the aim of which is to establish Dar-ul-Islam (land of Islam) by either forcefully converting everyone to Islam or by violence.
The Indian government describes it as a terrorist organization, and banned it in 2001, shortly after the 9/11 attacks.
In February 2019, the Government of India extended the ban on SIMI for a period of five more years starting February 1, 2019, under the Unlawful Activities (Prevention) Act.
Rare Diseases: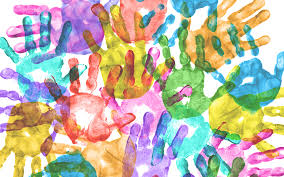 The Delhi High Court has set up a special committee to find a time-bound solution on ways to provide treatment and therapy options to patients suffering from rare diseases.
The committee has been asked to give "immediate concrete proposals for crowdfunding of the costs of treatment for children with rare diseases".
The High Court's direction came while hearing a bunch of petitions filed by patients suffering from rare diseases such as Duchenne Muscular Dystrophy (DMD) and Hunter's syndromes seeking direction to the government to provide them uninterrupted free treatment in view of the exorbitant cost of treatment.
DMD is a condition that causes progressive muscle degeneration and weakness in the victim.
Hunter's syndromes is a rare disease that is passed on in families. It mostly affects boys and their bodies cannot break down a kind of sugar that builds bones, skin, tendons, and other tissues.
Rare disease:
A rare disease also referred to as an orphan disease, is any disease that affects a small percentage of the population.
Most rare diseases are genetic, and are present throughout a person's entire life, even if symptoms do not immediately appear.
The most common rare diseases recorded in India are:

Haemophilia, Thalassemia, sickle-cell anemia and primary immunodeficiency in children, auto-immune diseases, Lysosomal storage disorders such as Pompe disease, Hirschsprung disease, Gaucher's disease, Cystic Fibrosis, Hemangiomas and certain forms of muscular dystrophies.
China Plans To Build Downstream Dams On Brahmaputra: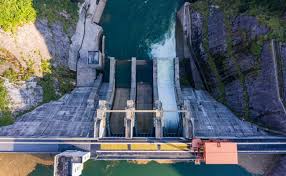 In its new Five-Year Plan (2021-2025), China has proposed to build the first dams on the lower reaches of the Yarlung Zangbo river, as the Brahmaputra is known in Tibet before it flows into India.
Other major projects include the construction of coastal nuclear power plants and power transmission channels.
China's dam-building overdrive is a concern because there are no bilateral or multilateral treaties on the water.
China believes dam building on the Brahmaputra helps it assert a claim over Arunachal Pradesh.
India believes China's projects in the Tibetan plateau threaten to reduce river flows into India.
Dams, canals, irrigation systems can turn water into a political weapon to be wielded in war, or during peace to signal annoyance with a co-riparian state.
Denial of hydrological data becomes critical when the flow in the river is very high.
China is contemplating northward re-routing of the Yarlung Zangbo.
Diversion of the Brahmaputra is an idea China does not discuss in public, because it implies devastating India's northeastern plains and Bangladesh, either with floods or reduced water flow.