Daily Current Affairs for Government Exams:
Today Current Affairs:8th May 2020 for UPSC IAS exams, State PSC exams, SSC CGL, State SSC, RRB, Railways, Banking Exam & IBPS, etc
Contents:
Vizag Gas Leak
The Resistance Front (TRF):
Pearl Harbour
Russian President Vladimir Putin has awarded Kim Jong-un a commemorative war medal
Luhman 16
Stringency Index
Prime Minister's Research Fellowship Scheme
Other important current affairs
1.Vizag Gas Leak: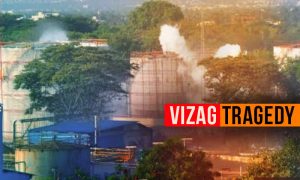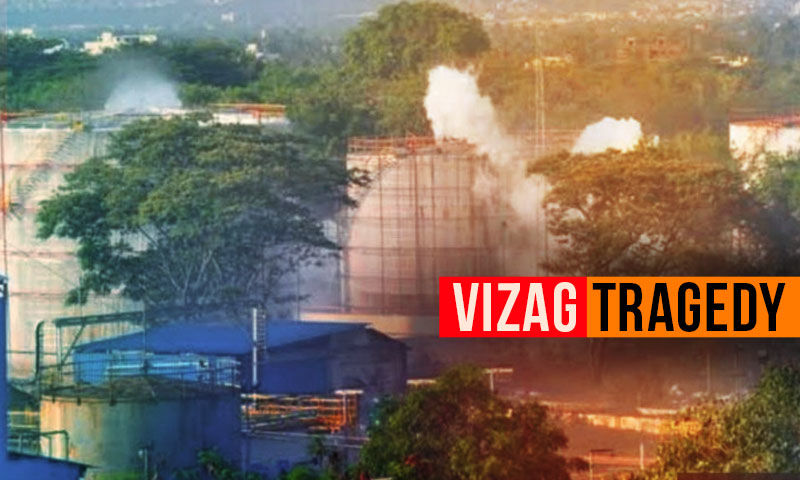 A gas leak in Andhra Pradesh's Visakhapatnam has killed eight people and reportedly led to the hospitalisation of more than a thousand. The leak occurred early morning May 7, 2020, at a private plastic making plant owned by LG Polymers Pvt Ltd, a part of South Korean conglomerate LG Corp.
The gas was confirmed to be styrene or vinyl benzene.
The leak reportedly occurred because of overheating, leading to pipe leaks.
The impact zone has been in the range of 2-3 kilometres around the company.
Styrene:
Styrene — an organic compound used in the production of polymers, plastics and resins — is manufactured in petrochemical refineries.
It is a poisonous, inflammable gas.
It is used in the production of polystyrene plastics and resins.
These materials are subsequently used in food packaging, rubber, plastic, insulation, fiberglass, pipes, and automobile parts.
It is also known as PVC gas (polyvinyl chloride), as it is used in the production of PVC.
Styrene is the 20th most-used chemical in the world, according to the World Health Organization.
The chemical can be found in air, water, and soil once released into the environment. It is broken down in the air in 1-2 days, while it evaporates from soil and shallow water surfaces. It is broken down by micro-organisms if it reaches the soil.
It can enter the human body through breathing, eating food, and contact through the skin.
Once it enters the human body, styrene takes a few days to break down into other chemicals and pass through urine.
It is the most harmful in its most basic form as a monomer (a single unit of styrene).
When humans are exposed to styrene, it causes eye irritation and gastrointestinal effects.
It also impacts the outer layer of tissues in the skin causing erosion and bleeding in the short term.
Long-term effects include central nervous system dysfunction, depression, hearing loss and peripheral neuropathy (a numb feeling in the hands and feet).
It also leads to an increase in the colour confusion index that may lead to colour blindness.
Animal studies show they are more sensitive to styrene exposure and suffer greater effects.
The styrene concentrations that cause these effects are more than a thousand times higher than the levels normally found in the environment.
Styrene is a possible carcinogen and can cause cancer under long exposure.
2.The Resistance Front (TRF):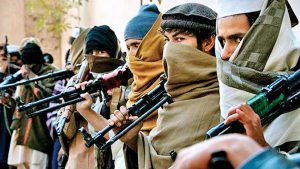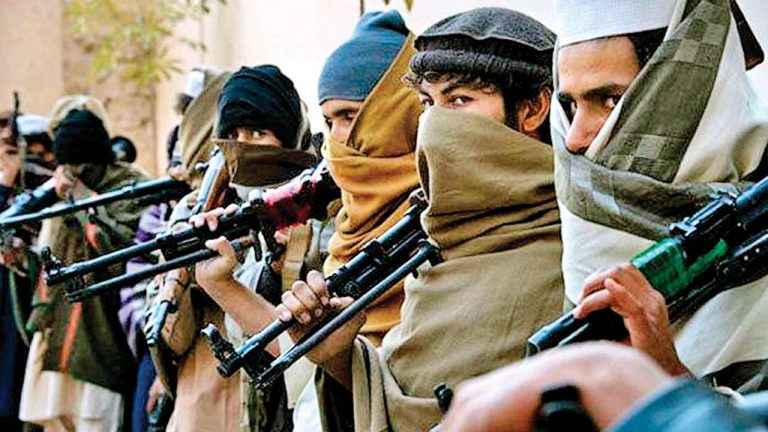 The Resistance Front (TRF), had claimed responsibility for the April 5 attack on the security forces along the Line of Control in the Kupwara sector, where five Army personnel were killed. TRF is becoming the new face of Kashmir terror.
The Resistance Front (TRF) is a front organization of the Pakistan-backed Lashkar-e-Taiba (LeT).
It was promoted by Pakistan and created in August 2019 following the withdrawal of Article 370.
All attacks carried out by the Pakistan-backed Lashkar-e-Taiba (LeT) are being pinned on the newly formed "seasonal" group in the Kashmir Valley in order to escape scrutiny by the Financial Action Task Force (FATF) and avoid further sanctions.
The global money laundering and terrorist financing watchdog is to review Pakistan's performance in acting against terror funding at its next meeting in Beijing in June.
Pakistan wants to project Kashmiri terrorism as a resistance movement by Kashmiris.
So far Hizbul and LeT have come under TRF's umbrella.
3.Pearl Harbour: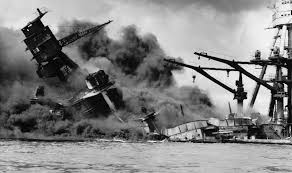 President Donald Trump has said the coronavirus outbreak has hit the US harder than the Japanese bombing of Pearl Harbor during World War II or the 9/11 terror attacks, pointing the finger at China.
Since emerging in the central Chinese city of Wuhan in December, the coronavirus has infected 1.2 million Americans and killed more than 73,000.
The December 7, 1941 attack on Pearl Harbour was among the most significant moments of the War it signaled the official entry of the US into the hostilities, which eventually led to the dropping of nuclear bombs on the Japanese cities of Hiroshima and Nagasaki in 1945.
Before Japan attacked Pearl Harbour in 1941, relations between the US and Japan were already worsening.
In 1910, Japan annexed Korea and, in 1937, it invaded China, sending alarm bells ringing in the US and other Western powers about Japan's manifest expansionist agenda.
Between December 1937 and January 1938, an episode which is referred to as the "Nanking Massacre" or the "Rape of Nanking", occurred — Japanese soldiers killed and raped Chinese civilians and combatants.
Japanese historians estimate that anywhere between tens of thousands and 200,000 Chinese were killed.
The US was against Japan's aggression in China and imposed economic sanctions and trade embargoes after its invasion.
Japan was reliant on imports for oil and other natural resources — this was one of the reasons why it invaded China, and later French Indo-China (present-day Vietnam, Laos and Cambodia).
The intention was to take control of the major Chinese ports to have access to resources such as iron, rubber, tin, and most importantly, oil.
In July 1941, the US ceased exporting oil to Japan.
Negotiations between the two countries ended with the "Hull Note", the final proposal delivered to Japan by the US. Essentially, the US wanted Japan to withdraw from China without any conditions.
Ultimately, the negotiations did not lead to any concrete results, following which Japan set its task for Pearl Harbour in the last week of November 1941.
Japan considered the attack to be a preventive measure against the US interfering with Japan's plans to carry out military operations in some parts of Southeast Asia.
About 7.55 am on December 7, 1941, about 180 aircraft of the Imperial Japanese Navy attacked the US Naval base at Pearl Harbour on the island of Oahu in Hawaii.
The bombing killed over 2,300 Americans and destroyed the battleships USS Arizona and USS Oklahoma. Roughly 160 aircraft were destroyed, and 150 were damaged.
4. Russian President Vladimir Putin has awarded Kim Jong-un a commemorative war medal: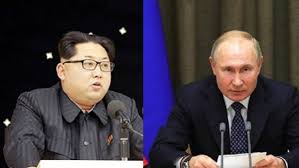 Russian President Vladimir Putin has awarded Kim Jong-un a commemorative war medal marking the 75th anniversary of the victory over Nazi Germany.
The medal was awarded to Mr Kim for his role in preserving the memory of Soviet soldiers who died on North Korean territory.
Soviet troops helped drive Japanese forces out of the Korean peninsula in the final stages of WWII.
The Soviet Union also played the main role in installing Kim Jong Un's grandfather, Kim Il Sung, as the first leader of the nascent Communist state in 1948.
Alongside China, it supported North Korea during the 1950s Korean War, which never officially ended despite the 1953 armistice.
The ceremony came days after Kim ended mounting speculation over his health when North Korean media published photos of him smiling at a ribbon-cutting ceremony at a fertiliser plant.
His re-emergence came as a blow to the credibility of some high-profile defectors from the North who had speculated he was suffering from a grave illness or could even be dead.
5.Luhman 16: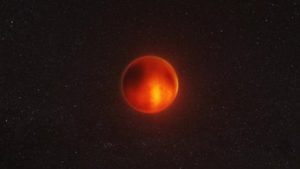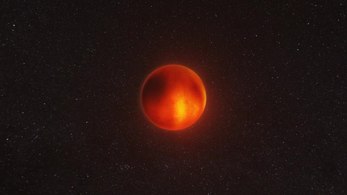 Recently, a group of astrophysicists have found that the closest known brown dwarf, Luhman 16A which shows signs of cloud bands similar to those seen on Jupiter and Saturn.
They used the technique of polarimetry to determine the properties of atmospheric clouds outside of the solar system.
Polarimetry
The concept of polarimetry technique was put forth by Indian astrophysicist Sujan Sengupta, that the light emitted by a cloudy brown dwarf, or reflected off an extrasolar planet, will be polarised.
Polarimetry is the study of polarization. Polarization is a property of light that represents the direction that the light wave oscillates.
Luhman 16
Luhman 16A is part of a binary system (Luhman 16) containing a second brown dwarf, Luhman 16B.
This pair of brown dwarfs Luhman 16A and Luhman 16B orbit each other.
It is situated at a distance of about 6.5 light-years from the Sun and the third closest system to the Sun after Alpha Centauri and Barnard's star.
Despite the fact that Luhman 16A and 16B have similar masses and temperatures and presumably formed at the same time, they show markedly different weather.
Luhman 16B shows no sign of stationary cloud bands, instead of showing evidence of more irregular, patchy clouds.
Luhman 16B, therefore, has noticeable brightness variations as a result of its cloudy features, unlike Luhman 16A which has less brightness variation due to a band of clouds.
Understanding the cloud system over a brown dwarf can shed light on the pressure, temperature and climate on the surface of the celestial body.
Brown Dwarfs
Brown dwarfs are also called failed stars because their masses are heavier than planets but lighter than stars.
Due to their small masses, they are unable to sustain the fusion of their hydrogen to produce energy.
It is believed that some of the more massive brown dwarfs fuse deuterium or lithium and glow faintly.
6.Stringency Index: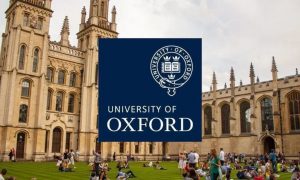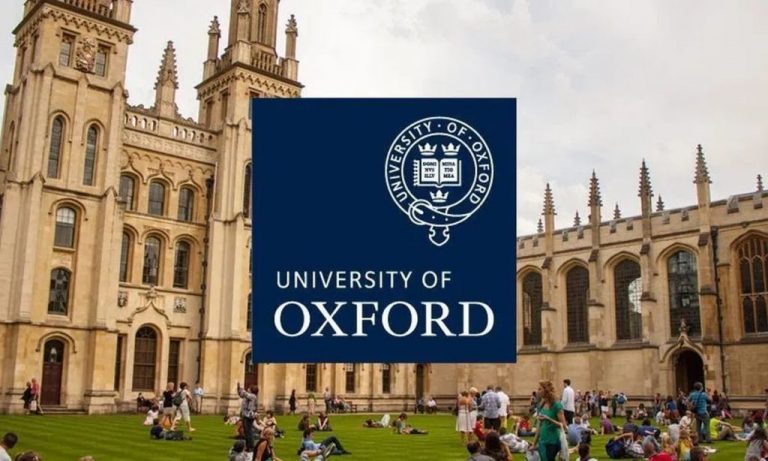 The Oxford University has created a Stringency Index which shows how strict a country's measures were and at what stage of the Covid-19 spread, it enforced these.
India enforced one of the strongest lockdowns at an early phase of case growth.
Stringency Index
The Government Response Stringency Index is a composite measure based on various response indicators including school and workplace closures, stay-at-home policies and travel bans, rescaled to a value from 0 to 100.
A higher index score indicates a higher level of stringency (100 = strictest response).
It is among the metrics used by the Oxford Coronavirus Government Response Tracker (OxCGRT).
The Tracker has a team of 100 Oxford community members who update a database of 17 indicators of government response.
Key Points
The Index has found that India has one of the strongest lockdown measures in the world, at a 100 score since 22nd March, when the nationwide lockdown was first imposed.
It was slightly relaxed on 20th April after the government eased norms for certain workplaces in regions outside the red zones (zones with the increasing rate of active cases).
Other countries with a 100 score are Honduras, Argentina, Jordan, Libya, Sri Lanka, Serbia and Rwanda.
Death Curve and Stringency Score:

The Index also provides an overlay of countries' death curve and their stringency score.
Eighteen countries were compared for the highest death count at the strongest measures.
Italy, Spain or France saw their deaths just begin to flatten as they reached their highest stringency
China's death curve saw a little or no change after it put stronger measures.
In the UK, the US, and India, the death curve has not flattened even after the imposition of the strictest measures.
7.Prime Minister's Research Fellowship Scheme: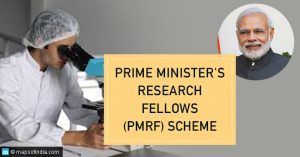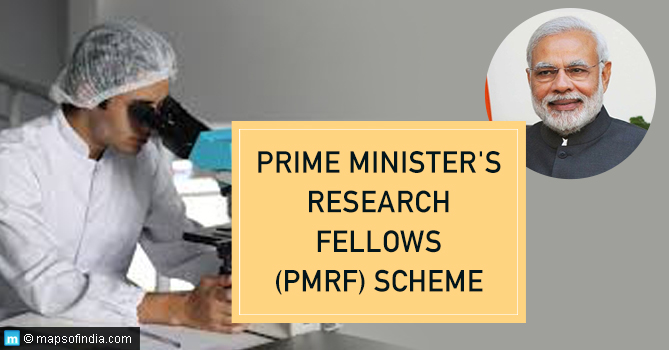 Union HRD Minister announces modifications in PMRF Scheme to boost research in the country. The modifications will enable more students to avail of the benefit under the PMRF scheme.
Changes and Implications:
Now for the students from any recognised institute/ university (other than IISc/ IITs/NITs/IISERs/IIEST/CF IIITs), the requirement of GATE Score is reduced to 650 from 750 apart from minimum CGPA of 8 or equivalent.
Now, there will be two channels of entries, direct entry and lateral entry.
Under the lateral entry, candidates pursuing PhD in any PMRF granting institution can apply for the PMRF scheme if he/she satisfies certain conditions, as prescribed.
To boost research a dedicated Division is being created in the ministry with the name of "Research and Innovation Division".
This division will be headed by a director who will be coordinating research work of various institutions coming under MHRD.
About PMRF:
The scheme was announced in the Budget 2018-19. The institutes which can offer PMRF include all the IITs, all the IISERs, Indian Institute of Science, Bengaluru and some of the top Central Universities/NITs that offer science and/or technology degrees.
Aim: To attract the talent pool of the country to doctoral (Ph.D.) programs of Indian Institutes of Technology (IITs) and Indian Institute of Science (IISc) for carrying out research in cutting edge science and technology domains, with focus on national priorities.
Other important current affairs:
1.Vande Bharat Mission, :
In one of the largest evacuation exercises named Vande Bharat Mission, the government will operate 64 flights between the 7th and 13th of May to bring home nearly 14,800 Indian nationals stranded abroad due to the Coronavirus lockdown.
The 64 flights which will be operated include ten flights from UAE, seven each from Bangladesh, Malaysia, United Kingdom, and the United States, five each from Saudi Arabia, Singapore, Philippines, and Kuwait along with two each from Qatar, Bahrain, and Oman.
Out of the total, fifteen flights will bring back people to Kerala followed by eleven flights to Tamil Nadu and Delhi. Seven flights will be flying back people to Maharashtra and Telangana whereas five flights are slated for Gujarat.
2. Vice President of India and Chairman of Rajya Sabha Shri M. Venkaiah Naidu recently held a meeting with Lok Sabha Speaker Shri Om Birla and discussed the issue of feasibility of various Committees of Parliament holding their meetings at the earliest in the prevailing situation and in the context of restrictions on travel across the country.
They also discussed the pros and cons of Parliamentary Committees holding meetings by video conferencing.
types of committees:

'Standing' committees: Their existence is uninterrupted and usually reconstituted on an annual basis. Some standing committees are departmentally related.
'Select' committees formed for a specific purpose, for instance, to deliberate on a particular bill. Once the Bill is disposed of, that select committee ceases to exist.
Finance committees are considered to be particularly powerful. The three financial committees are the Public Accounts Committee, the Estimates Committee and the Committee on Public Undertakings.

Parliamentary committees draw their authority from Article 105 (on privileges of Parliament members) and Article 118 (on Parliament's authority to make rules for regulating its procedure and conduct of business).
3. Amid the coronavirus-induced lockdown, an increasing number of states that include Uttar Pradesh, Madhya Pradesh, Rajasthan and Gujarat have pushed through changes to their labour laws by way of ordinances or executive orders.
The Uttar Pradesh government has approved an Ordinance exempting businesses from the purview of all the labour laws except few for the next three years.
The labour laws related to settling industrial disputes, occupational safety, health and working conditions of workers, and those related to trade unions, contract workers, and migrant labourers will become defunct.
However, laws related to bonded labour, deployment of women and children and timely payment of salaries will not be relaxed.
The changes in the labour laws will apply to both the existing businesses and the new factories being set up in the state.
Similarly, the Madhya Pradesh government has also suspended many labour laws for the next 1000 days.
4. The task force on the National Infrastructure Pipeline has recommended setting up a National Land Management Corporation, which would help in monetising state-owned surplus land assets in a systematic way.
Such a corporation should be set up under the Companies Act to function as the facilitator for land monetisation and an asset manager for lands owned by the government of India and Central Public Sector Enterprises.
A chief executive officer (CEO) and a technical team should be hired at market-linked compensation to carry out land monetisation.
Apart from a CEO and technical team, the Corporation should have representation from the Finance Ministry, Department of Public Enterprises, Ministry of Housing and Urban Affairs as well as independent directors from finance and real estate industry.
The Corporation can raise capital from the equity market, based on the value of its leased assets.
The panel recommended the Corporation consider development or co-development of land belonging to defence or railways as well. It can also take up co-development of private land parcels adjoining government lands to maximise revenue.
5. Scientists from the Wadia Institute of Himalayan Geology (WIHG), Dehradun have found a seasonal advancement in 220 surging or surge-type glaciers in the Karakoram Range of Ladakh.
Surging or Surge-type glaciers are a certain type of glaciers that have shown advancement in volume and length over a period of time.
Such glaciers go against the normal trend of considerable reduction in volume and length of most glaciers in the Himalaya in recent decades.
Surging glaciers represent 40% of the total glaciated area of the Karakoram range.
Surging glaciers do not flow at a constant speed, rather are subjected to cyclical flow instabilities.
6. Recently, the government has launched the 'AYUSH Sanjivani' App.
It is developed by the Ministry of AYUSH and the Ministry of Electronics and Information Technology (MEITY).
It targets to reach out to 50 lakh people in the country.
The app intends to generate data on usage of AYUSH (Ayurveda, Yoga & Naturopathy, Unani, Siddha, Sowa-rigpa and Homoeopathy) advocacies and measures among the population and its impact in the prevention of Covid-19.
The data collected through this app will be analyzed to find out the usage of AYUSH interventions and its efficacy in maintaining health by enhancing immunity.
7. the Bengal Forest Ministry announced that the number of Royal Bengal Tigers in the Sundarbans has increased to 96 according to the census conducted for the year 2019-20.
In 2017-18, the total count of Royal Bengal Tigers in Sundarbans was 87. It increased to 88 in the 2018-19 census. With the numbers reaching 96, there has been a big leap.
The tigers are healthy according to the video footages of the forest department.
The cameras have been installed across 4,200 square kilometres. Of this, 3,700 square kilometres is said to be tiger territory.
Under IUCN, the Royal Bengal Tigers are listed as Endangered Species.
8. World Thalassemia Day is observed on May 8. It aims to create awareness about Thalassemia and avoid the disease from transmitting to other people. It is also observed to provide a better quality of life to people suffering from Thalassemia.
World Thalassemia Day is observed under the theme: The dawning of a new era for Thalassemia: Time for a global effort to make novel therapies accessible and affordable to patients.
World Thalassemia Day is being observed since 1994. It is organized by the Thalassemia International Federation.
Thalassemia is a genetic blood disorder that is characterized by abnormal hemoglobin production.
There are two major types of Thalassemia namely Alpha Thalassemia and Beta Thalassemia.