Daily Current Affairs for Government Exams:
Today Current Affairs:7th May 2020 for UPSC IAS exams, State PSC exams, SSC CGL, State SSC, RRB, Railways, Banking Exam & IBPS, etc
Contents:
Ministry of Power and New & Renewable Energy released a report
Ayushman Bharat-Pradhan Mantri Jan Arogya Yojana's (AB-PMJAY)
Gurudev Rabindranath Tagore
ICUBE 2019 report
Report by the Internet & Mobile Association of India (IAMAI)
other important current affairs
1. Ministry of Power and New & Renewable Energy released a report :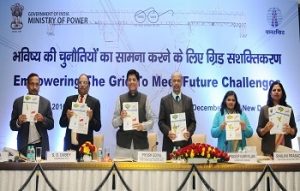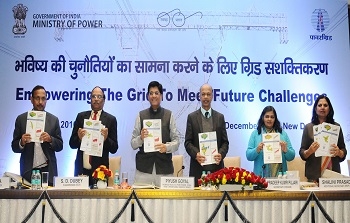 Recently the Ministry of Power and New & Renewable Energy released a report on the "Impact of energy efficiency measures for the year 2018-19".
The report was prepared by a third party agency PWC Ltd, who was engaged by the Bureau of Energy Efficiency (BEE).
Since 2017-18, every year BEE has been appointing a third party expert agency which compares the estimated and actual energy consumption due to various energy efficiency schemes.
The study assesses the resultant impact of current schemes at national as well as state-level for the financial year and compares it with a situation where the same were not implemented.
To evaluate the performance and impact of all the key energy efficiency programmes in India, in terms of total energy saved and the related reduction in the CO2 emissions.
Key Findings
Electricity Saving: Implementation of various energy efficiency schemes have led to total electricity savings to the tune of 113.16 Billion Units in 2018-19, which is 9.39% of the net electricity consumption.
Energy Saving: The total energy savings achieved in 2018-19 is 23.73 Mtoe (million Tonne of Oil Equivalent), which is 2.69% of the total primary energy supply (estimated to be 879.23 Mtoe in India).
Emission Reduction: These efforts have also contributed to reducing 151.74 Million Tonnes of CO2 emissions, whereas last year this number was 108 Million Tonnes of CO2.
Flagship Programmes: This year the study has identified the following major programmes, viz. Perform, Achieve and Trade Scheme, Standards & Labelling Programme, UJALA Programme, Municipal Demand Side
Management Programme Perform, Achieve and Trade Scheme
It is a market-based mechanism to further accelerate as well as incentivize energy efficiency in the large energy-intensive industries.
This market- the based mechanism is facilitated through the trading of Energy Savings Certificates (ESCerts) which are issued to those plants who have overachieved their targets.
Those plants which underachieve their targets are entitled to purchase ESCerts through two power exchanges – Indian Energy Exchange (IEX) and Power Exchange India Limited (PXIL).
The scheme is unique in many ways, particularly from a developing country's perspective since it creates a market for energy efficiency through tradable certificates ESCerts, by allowing them to be used for meeting energy reduction targets.
Standards & Labelling Programme
A key objective of this programme by BEE is to provide the consumer with an informed choice about the energy-saving and thereby the cost-saving potential of the relevant marketed product.
Unnat Jyoti by Affordable LEDs for All (UJALA)
It was launched in 2015 with a target of replacing 77 crore incandescent lamps with LED bulbs and to nullify the high-cost of LEDs that acted as a barrier previously in the adoption of energy-efficient systems.
The scheme was implemented to set up a phase-wise LED distribution.
The objective is to promote efficient lighting, enhance awareness on using efficient equipment that will reduce electricity bills and preserve the environment.
Municipal Demand Side Management Programme
The Municipality Demand Side Management (Mu-DSM) programme of BEE was initiated during the Eleventh five year plan(2007-2012).
The basic objective of the project is to improve the overall energy efficiency of the Urban Local Bodies (ULBs), which could lead to substantial savings in the electricity consumption, thereby resulting in cost reduction/savings for the ULBs.
2.Ayushman Bharat-Pradhan Mantri Jan Arogya Yojana's (AB-PMJAY) :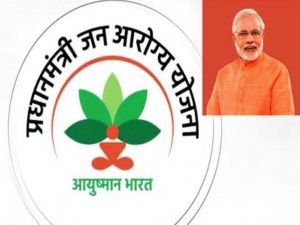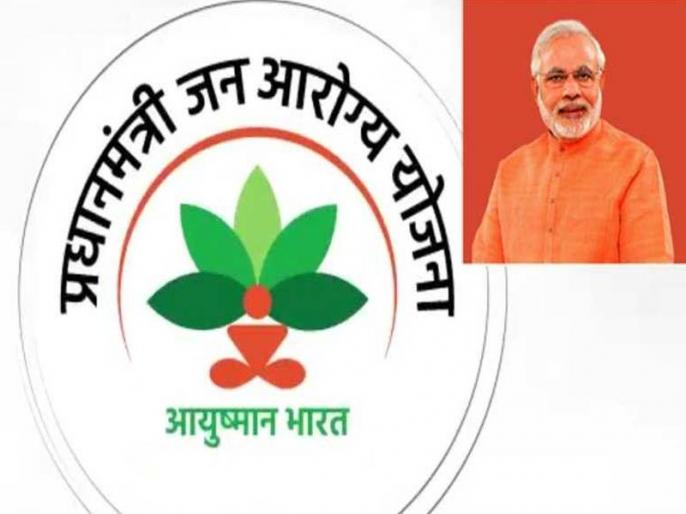 According to recent data provided by the National Health Authority (NHA), the number of treatments for non-Covid procedures by both private and government facilities across the country dropped by over 20% between February 2020 and April 2020.
The Covid-19 pandemic and the lockdown have adversely affected the Ayushman Bharat-Pradhan Mantri Jan Arogya Yojana's (AB-PMJAY) ability to cater to critical patients below the poverty line.
Cardiology treatments offered under AB-PMJAY declined by 45%.
General Surgeries' declined by 23%.
Procedures related to gynaecology and obstetrics declined by 25%.
The only category of treatment that showed an increase was 'General Medicine'.
The treatments available under AB-PMJAY can be accessed at several private care hospitals.
However, because of lockdown, private hospitals across the country are largely shut down.
The government itself is encouraging people with 'non-critical' illness to access hospitals via telemedicine or only partake of essential treatments (dialysis or non-elective surgeries) at hospitals.
Moreover, with several reports of Covid-19 infections in healthcare workers and doctors across private and public hospitals, the number of visits to hospitals, in general, saw a decline.
Ayushman Bharat Pradhan Mantri Jan Arogya Yojana
PM-JAY offers a sum insured of Rs.5 lakh per family for secondary care (which doesn't involve a super-specialist) as well as tertiary care (which involves a super-specialist).
It is an entitlement-based scheme that targets the beneficiaries as identified by the latest Socio-Economic Caste Census (SECC) data.
Once identified by the database, the beneficiary is considered insured and can walk into any empanelled hospital.
The insurance cost is shared by the centre and the state mostly in the ratio of 60:40.
3.Gurudev Rabindranath Tagore: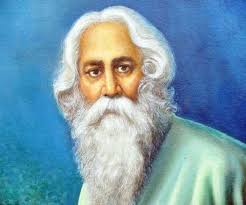 National Gallery of Modern Art will organise the Virtual Tour titled "Gurudev – Journey of the Maestro through his visual vocabulary" from 7th May 2020 to commemorate the 159th birth anniversary of Gurudev Rabindranath Tagore.
About Rabindranath Tagore:
Popularly known as 'Gurudev', he was born in an affluent family.
Tagore was primarily known as a writer, poet, playwright, philosopher and aesthetician, music composer and choreographer, founder of a unique educational institution – Visva- Bharati and a painter.
Tagore began writing poetry at the tender age of eight years old and at 16 years of age, Tagore released his first collection of poems under the pen name 'Bhanusimha'.
He had spoken at the World Parliament for Religions in the years 1929 and 1937.
Contributions:
In 1913, he became the first Indian to receive a Nobel Prize in Literature for his novel 'Geetanjali'.
Role in the freedom struggle:

He denounced British imperialism, yet he did not fully support or agree with Gandhi and his Non-cooperation Movement.
He viewed British rule as a symptom of the overall "sickness" of the social "disease" of the public.
Rabindranath Tagore wrote the song Banglar Mati Banglar Jol (Soil of Bengal, Water of Bengal) to unite the Bengali population after Bengal partition in 1905.
He also wrote the famed 'Amar Sonar Bangla'which helped ignite a feeling of nationalism amongst people.
He started the Rakhi Utsavwhere people from Hindu and Muslim communities tied colourful threads on each other's wrists.
Tagore rejected violence from the British as well and renounced the knighthood that had been given to him by Lord Hardinge in 1915 in protest of the violent Amritsar massacre in which the British killed at least 1526 unarmed Indian citizens.
The cornerstone of Tagore's beliefs and work is the idea that anti-colonialism cannot simply be achieved by rejecting all things British, but should consist of incorporating all the best aspects of western culture into the best of Indian culture.
4. ICUBE 2019 report: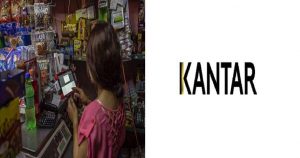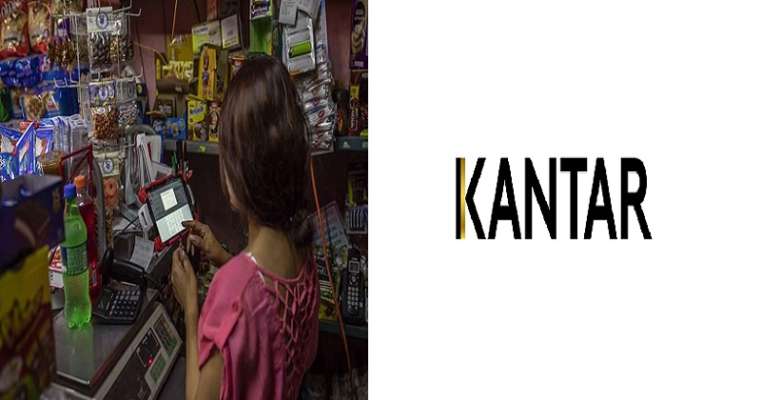 Kantar, the world's leading data, insights and consulting company released its ICUBE 2019 report on digital adoption and usage trends in India.
The annual tracking study; considered to be the currency for digital adoption in the country, gauges the changing digital ecosystem in India, measuring Internet usage by demographic, activity and device segments.
Estimated at 574 million, the number of monthly active Internet users have registered an annual growth of 24% indicating an overall penetration of 41%.
The report projects 11% growth for 2020; estimates 639 million monthly active Internet users.
All monthly active Internet users use a mobile phone as one of the devices to access the Internet.
About 84% of users access the Internet for entertainment purposes.
At 38%, school-going children segment in the age group of 15 years or below has shown promising growth in internet usage.
Access to information and education, social media, gaming and entertainment, especially, Sports, are driving the adoption.
Rural India registered a 45% growth in the monthly active internet users in 2019. It is now estimated that there are 264 million internet users in rural India, and this is expected to reach 304 million in 2020.
Other important current affairs:
1.'Vesak', the Day of the Full Moon in the month of May, is being observed by the United Nations on May 7, 2020.
Vesak is the most sacred day for Buddhists around the world.
It is also known as Buddha Purnima and Buddha Day.
The day commemorates birth, enlightenment and Death (or Parinirvana) of Lord Buddha, the founder of Buddhism, all of which is said to take have taken place on the same day.
Vesak falls on the full moon day (Purnima) of the month Vaishakha (May), hence the occasion is referred to as Buddha Purnima in India.
The General Assembly, by its resolution in 1999, recognized internationally the Day of Vesak. It was done to acknowledge the contribution that Buddhism made to humanity.
2.IIT Bombay Professor Saurabh Lodha has received the Young Career Award in Nano Science & Technology for the year 2020 for Advanced Transistor Technologies.
The award has been instituted by the Department of Science and Technology (DST), Govt. of India.
This award recognises his pioneering contributions in the development of logic transistor technologies beyond silicon and nanoelectronic devices based on two-dimensional Van der Waals materials.
The ultra-thin (less than an nm thick) nature of these Van der Waals materials, analogous to graphene, bestows them with extraordinary optical and electronic properties along with high mechanical flexibility.
3.China has successfully launched Long March 5B rocket, a new rocket and prototype spacecraft, in a major test of its ambitions to operate a permanent space station and send astronauts to the Moon.
A Long March 5B rocket took off from the Wenchang launch site on the southern island of Hainan and eight minutes later an unmanned prototype spacecraft successfully separated and entered its planned orbit.
China hopes that the craft will one-day transport astronauts to a space station that it plans to complete by 2022 – and eventually to the Moon. It will have the capacity for a crew of six.
China plans to send an astronaut to the Moon in about a decade and then build a base there.
The United States is so far the only country to have sent humans to the Moon. But in its effort to catch up, China has sent astronauts into space, satellites into orbit and a rover to the far side of the Moon in 2019.
4. Recently, a group of researchers (including a recipient of the INSPIRE Faculty Award) have made significant achievements in developing nanomaterials based supercapacitors to achieve high energy density and power density of supercapacitors.
Energy density is the amount of energy that can be stored in a given mass of a substance or system, i.e. a measure of storage of energy.
Power density is the amount of power (time rate of energy transfer) per unit volume, i.e. a measure of the release of energy.
5. Three Indian photographers from Jammu & Kashmir— Mukhtar Khan, Yasin Dar and Channi Anand —were named for the Pulitzer Prize in the Feature Photography category.
They work for Associated Press (AP) and won the 2020 Pulitzer Prize for feature photography for their "striking images of life" in Jammu and Kashmir after the Centre abrogated the territory's special status under Article 370 of the Constitution in August last year.
The Pulitzer Prize is an award for achievements in newspaper, magazine and online journalism, literature, and musical composition in the United States.
It was established in 1917 by provisions in the will of American (Hungarian-born) Joseph Pulitzer who had made his fortune as a newspaper publisher.
Administered by: Columbia University in New York City.
Prizes are awarded yearly in 21 categories.
In 20 of the categories, each winner receives a certificate and a U.S. $15,000 cash award (raised from $10,000 in 2017).
The winner in the public service category of the journalism competition is awarded a gold medal.
6. FlytBase, an enterprise drone automation company has built FlytNow- an Internet of Drones (IoD) platform that allows seamless integration of intelligent fleets of drones with cloud-based business applications.
FlytNow has been incubated by FlytBase, a Pune-based start-up, funded by the Department of Science and Technology.
The IoD platform assists the Police officials to stream live multi-video feeds from multiple drones to their control room, thus providing situational awareness and enabling them to respond quickly to emergencies.
FlytNow has also enabled police authorities to keep strict vigilance over the lockdown situation due to Covid-19.
FlytNow is currently being used by Police of many states including Maharashtra, Gujarat, Karnataka and Andhra Pradesh.