Daily Current Affairs for Government Exams:
Today Current Affairs:9th May 2020 for UPSC IAS exams, State PSC exams, SSC CGL, State SSC, RRB, Railways, Banking Exam & IBPS, etc
Contents:
World Migratory Bird Day
European Court of Justice (ECJ):
Locust Warning Organisation (LWO):
Strict liability principle for the Vizag gas leak
Human monoclonal antibodies (hmAbs).:
Royal Bengal Tigers in Sundarbans increase to 96
Other important current affairs
1. World Migratory Bird Day:


This year the theme of World Migratory Bird Day is "Birds Connect Our World" to highlight the importance of conserving the ecological connectivity that supports the natural movements of migratory birds.
WMBD is an annual awareness-raising campaign highlighting the need for the protection of migratory birds and their habitats.
The annual day was initiated in 2006.
Since 2018, it is celebrated twice a year, on the second Saturday in May and in October.
The campaign is organized by two international wildlife treaties administered by the United Nations Environment Programme (UNEP) – the Convention on the Conservation of Migratory Species of Wild Animals (CMS), and the African-Eurasian Migratory Waterbird Agreement (AEWA) – together with Environment for the Americas (EFTA).
The new partnership formally unites two of the world's largest bird education campaigns, International Migratory Bird Day (IMBD) and World Migratory Bird Day (WMBD) in a bid to strengthen global recognition and appreciation of migratory birds and highlight the urgent need for their conservation.
Starting in 2018, the new joint campaign adopted the single name of "World Migratory Bird Day" and major events to celebrate the day were to be organized twice a year, on the second Saturday in May and in October.
2.European Court of Justice (ECJ):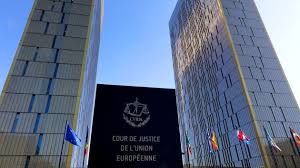 Germany's constitutional court has questioned the legality of a past ruling of the European Court of Justice.
The ruling pertains to a bond-buying scheme of the European Central Bank (ECB).
This ruling is seen as challenging the long-settled hierarchy of European Union (EU) judiciary and has since resonated with many governments and politicians in the EU that are critical of its policies.
The ECB's mass bond-buying was launched after the eurozone's 2010 crisis as support for the euro besides the EU's national bailouts for Greece and some other countries.
The scheme challenged in court is called the Public Sector Purchase Programme (PSPP), launched in March 2015, under which the ECB had bought €2.1tn of bonds by November 2019. Separately, the ECB bought bonds worth another €0.5tn.
It said that the Central bank must stop buying government bonds under the ECB's long-running stimulus scheme within three months unless the ECB can prove the purchases are needed.
The German ruling came despite the EU's top court ruling in 2018 that the ECB bond-buying program was in line with EU law.
European Court of Justice (ECJ):
It is a part Court of Justice of the European Union (CJEU), and is the European Union's supreme court in matters of EU law.
Founded in 1952 after the Treaty of Paris.
It is based in Luxembourg.
It ensures that EU law is interpreted and applied the same in every EU country, and ensures that countries and EU institutions abide by EU law.
It settles legal disputes between national governments and EU institutions.
In terms of hierarchy, the national courts of member countries are understood to be below the ECJ in matters of EU law.
Following the entrance into force of the Treaty of Lisbon on 1 December 2009, the ECJ's official name was changed from the "Court of Justice of the European Communities" to the "Court of Justice".
3. Locust Warning Organisation (LWO):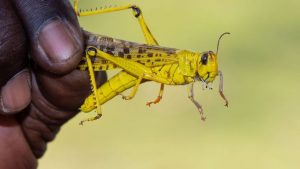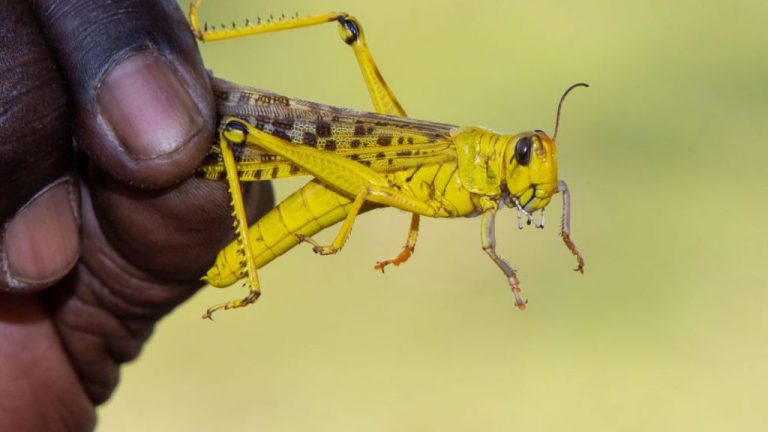 Recently, scientists at the Locust Warning Organisation (LWO) observed groups of desert locusts at Sri Ganganagar and Jaisalmer districts of Rajasthan.
This has raised the alarm bell for the authorities as they caused huge damage to the growing rabi crops along with western Rajasthan and parts of northern Gujarat during December 2019-January, 2020.
The desert locust (Schistocerca gregaria) is a short-horned grasshopper. These winged insects differ from normal hoppers.
The genesis of present desert locust upsurge lies in the Mekunu and Luban cyclonic storms that struck Oman and Yemen, respectively in 2018.
These storms turned large desert areas in remote parts of the southern Arabian Peninsula into lakes, which allowed the insects to breed undetected across multiple generations.
Locust
A locust is a large, mainly tropical grasshopper with strong powers of flight.
They differ from ordinary grasshoppers in their ability to change behavior (gregarize) and form swarms that can migrate over large distances.
Gregarization means the transformation of solitary insects etc. into a swarm due to rapid growth in population.
Locusts are generally seen during the months of June and July as the insects are active from summer to the rainy season.
Locusts have a high capacity to multiply, form groups, migrate over relatively large distances (they can fly up to 150 km per day) and, if good rains fall and ecological conditions become favourable, rapidly reproduce and increase some 20-fold in three months.
The threat to Vegetation: Locust adults can eat their own weight every day, i.e. about two grams of fresh vegetation per day.
A very small swarm eats as much in one day as about 35,000 people, posing a devastating threat to crops and food security.
Locust Control measures include destroying egg masses laid by invading swarms, digging trenches to trap nymphs, using hopperdozers (wheeled screens that cause locusts to fall into troughs containing water and kerosene), using insecticidal baits, and applying insecticides to both swarms and breeding grounds from the air
The Food and Agriculture Organisation (FAO) provides information on the general locust situation to the global community and gives timely warnings and forecasts to those countries in danger of invasion.
The FAO raised alarm over the locust outbreak in northeast Africa and Saudi Arabia in February 2019.
4. Strict liability principle for the Vizag gas leak.: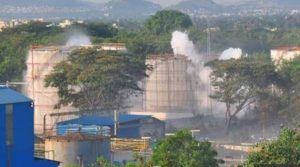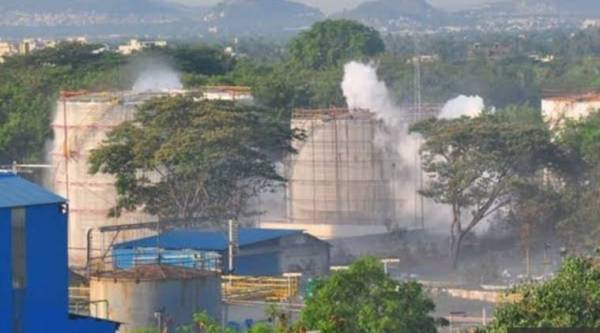 Recently, the National Green Tribunal (NGT) found LG Polymers prima facie liable under the strict liability principle for the Vizag gas leak.
However, according to the lawyers, the term absolute liability principle should have been used instead.
The NGT directed the company to deposit an initial amount of ₹50 crores and formed a fact-finding committee.
The use of the term strict liability has been questioned by the lawyers because it was made redundant in India by the Supreme Court in 1987.
Strict Liability Principle:
Under it, a party/company is not liable and need not pay compensation if a hazardous substance escapes its premises by accident or by an 'act of God' (Force Majeure) among other circumstances.
Absolute Liability Principle:
Under it, a party/company in a hazardous industry cannot claim any exemption. It has to mandatorily pay compensation, whether or not the disaster was caused by its negligence.
The National Green Tribunal Act of 2010 incorporates the absolute liability principle.
Section 17 of the act mandates that the Tribunal should apply the absolute liability principle even if the disaster caused is an accident.
A hazardous enterprise is liable even if the disaster is an accident and not caused by the negligence of the company.
The Supreme Court, in the M.C. Mehta vs Union of India 1987, found strict liability principle inadequate to protect citizens' rights and replaced it with the absolute liability principle.
This judgment came on the Oleum gas leak case of Delhi in 1986.
Oleum gas leaked from a fertilizer plant of Shriram Food and Fertilisers Ltd. complex at Delhi, causing damages to several people.
Oleum or fuming sulfuric acid refers to solutions of various compositions of sulfur trioxide in sulfuric acid or sometimes more specifically to disulfuric acid (also known as pyrosulfuric acid).
The court found that strict liability which was evolved in an English case called Rylands versus Fletcher, 1868, provided companies with several exemptions from assuming liability.
Absolute liability, on the other hand, provides them with no defense or exemptions and is part of Article 21 (Right to Life).
Article 21 declares that no person shall be deprived of his life or personal liberty except according to the procedure established by law.
This right is available to both citizens and non-citizens.
5. Human monoclonal antibodies (hmAbs).: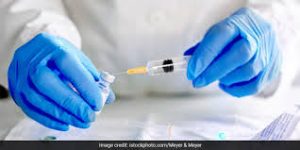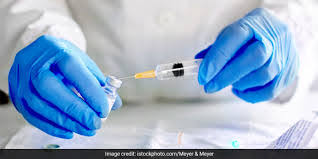 The Council of Scientific and Industrial Research (CSIR) under its New Millennium Indian Technology Leadership Initiative (NMITLI) is to develop human monoclonal antibodies (hmAbs). These antibodies will neutralize the COVID-19 virus in patients.
The CSIR on one side is fighting hard against COVID-19 through its own researches.
On the other side, it is also working and supporting industries and public sector units that are coming up with solutions to COVID-19. One such initiative is developing "hmAbs".
The project will generate hmAbs from patients that are in the convalescent phase.
Convalescent is patients that are recovering from illness.
The project also aims to generate hmAbs clones.
These clones are expected to neutralize the mutated viruses.
The monoclonal neutralizing antibodies were first developed by Israel.
Till now only polyclonal antibodies have been invented.
Israel was the first to isolate monoclonal antibodies.
Monoclonal antibodies:
If the antibodies are recovered from a single recovered cell, they are called monoclonal antibodies.
On the other hand, if they are recovered from multiple cells, they are called polyclonal antibodies.
6.Royal Bengal Tigers in Sundarbans increase to 96: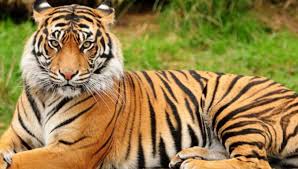 The Bengal Forest Ministry announced that the number of Royal Bengal Tigers in the Sundarbans has increased to 96 according to the census conducted for the year 2019-20.
In 2017-18, the total count of Royal Bengal Tigers in Sundarbans was 87.
It increased to 88 in the 2018-19 census.
With the numbers reaching 96, there has been a big leap.
The tigers are healthy according to the video footage of the forest department.
The cameras have been installed across 4,200 square kilometers.
Of this, 3,700 square kilometers are said to be tiger territory.
Under IUCN, the Royal Bengal Tigers are listed as Endangered Species.
The Sundarbans are of universal importance and is the largest mangrove forest in the world. It is one of the World Heritage Site.
The Sundarbans mangrove forests are formed on the delta of Ganges, Brahmaputra, and Meghna rivers.
Global Tiger Forum
The Global Tiger Forum is the only inter-governmental organization that is involved in promoting conservation of tiger.
India is also a part of the program.
According to the forum, tigers have lost 97% of their population and 94% of their home.
Other important current affairs:
1. Recently, the Asian Infrastructure Investment Bank (AIIB) has approved US$ 500 million for 'Covid-19 Emergency Response and Health Systems Preparedness Project' initiated by India.
The project is expected to help India to respond to the Covid-19 pandemic and strengthen its public health preparedness.
The project intends to slow down and limit the spread of Covid-19 in India.
It includes immediate support for enhancement of disease detection capacities, oxygen delivery systems and medicines among others.
The project also strives to strengthen India's Integrated Disease Surveillance Program (IDSP) and the capacity to effectively manage future disease outbreaks.
IDSP aims to strengthen/maintain decentralized laboratory based and IT enabled disease surveillance systems for epidemic prone diseases to monitor disease trends.
It also aims to develop capacity and systems to detect existing and emerging zoonoses and upgrade viral research and diagnostic laboratories for testing and research.
As around 75% of new infectious diseases begin with human-to-animal contacts.
2. The United Nations and partner agencies have launched a 6.7 billion US dollar global appeal to fight the COVID-19 pandemic, more than trebling an earlier appeal made by the UN chief.
The COVID-19 Global Humanitarian Response Plan was launched on March 25th, but with humanitarian needs rising, the plan is calling for an injection of 6.7 billion US dollars for the remainder of 2020.
The plan puts a special focus on more vulnerable countries and combating food insecurity and gender-based violence.
The updated appeal adds nine vulnerable countries to the 54 nations covered in the initial appeal — Benin, Djibouti, Liberia, Mozambique, Pakistan, the Philippines, Sierra Leone, Togo, and Zimbabwe.
3. Recently, the Defence Minister of India has approved a proposal for the abolition of a number of posts in the Military Engineering Service (MES).
This move is in line with the recommendations of the Lt. Gen. D.B. Shekatkar (Retd.) Committee.
MES is the infrastructure development agency for the armed forces and defense establishments.
Optimum Utilisation of Resources: This step of the abolition of around 9000 posts of basic and industrial staff will lead to significant savings.
Almost 70% of the budget is used for payment of salaries and allowances and leaves very little money for actual infrastructural development.
Restructuring of Workforce: The committee also recommended to restructure the civilian workforce in a manner that the work of the MES could be partly done by departmentally employed staff and other works could be outsourced.
Efficient & Lean Workforce: Its goal is to make the MES an effective organisation with a leaner workforce, well equipped to handle complex issues in an efficient and cost-effective manner.
Projected Savings: The recommendations can save up to ₹25,000 crore in defence expenditure, if implemented over the next five years.
4. Personal Protective Equipment (PPE) designed and produced by Indian Navy has been tested by INMAS and is certified to be mass-produced and used in clinical COVID situations. INMAS is a DRDO organization tasked with testing and certification of PPE
INMAS is a laboratory of the Defence Research and Development Organisation (DRDO).
Established in: 1961.
Location: New Delhi.
5. Defence Minister inaugurated the Link Road to Kailash Mansarovar via video conferencing. This link road was constructed by Border Roads Organization (BRO).
The link road connects Dharchula to Lipulekh (China Border) which is known as Kailash-Mansarovar Yatra Route.
The Darchula – Lipulekh road is an extension of Pithoragarh-Tawaghat-Ghatiabagarh road.
It originates from Ghatiabagarh and terminates at Lipulekh Pass, the gateway to Kailash Mansarovar. In this 80 Km road, the altitude rises from 6000 feet to 17,060 feet.
At present, the travel to Kailash Mansarovar takes around two to three weeks through Sikkim or Nepal routes. Lipulekh route had a trek of 90 Km through high altitude terrain and the elderly yartris faced lot of difficulties. Now, this yatra will get completed by vehicle.
Mount Kailash is a 6,638 m high peak in the Kailash Range (Gangdise Mountains), which forms part of the Trans-Himalaya in the Tibet Autonomous Region of China.
The mountain is located near Lake Manasarovar and Lake Rakshastal, close to the source of some of the longest Asian rivers: the Indus, Sutlej, Brahmaputra, and Karnali/Ghaghara.
6. Facebook's new oversight board — similar to an independent, internal court — has chosen National Law School of India University (NLSIU) Vice-Chancellor Sudhir Krishnaswamy as one of its first 20 members.
The board will make final and binding decisions on what content should be allowed or removed from Facebook and Instagram, based on respect for freedom of expression and human rights.
All decisions taken by the board will be implemented by Facebook as long as they do not violate the law.
To moderate content posted on social media platforms, Facebook's oversight board represents a new model of content moderation for Facebook and Instagram.
Notably, the Board will review content referred to it by both users and Facebook
The board comprises 20 independent Members from over 27 countries which includes former heads of state, judges, journalists, human rights rapporteurs, etc.
7. Maharana Pratap Singh is popularly known as "Maharana" was the 13th king of Mewar (the present Rajasthan). He was born on May 9, 1540.
The "Siege of Chittorgarh" led to the loss of fertile eastern belt to the Mughals in 1568. Akbar wanted to establish a secure route to Gujarat through Mewar.
So, he sent a number of envoys to King Rana to become a vassal just like the other Rajputs. Rana refused.
Hence, the Battle of Haldighati was fought
Maharana is known for his bravery in the Battle of Haldighati.
The battle was fought on 18 June 1576 between Maharana and the forces of Akbar. Rana fought with 22,000 forces against 2 lakh soldiers of the Mughal army.
The Mughals were led by Man Singh of Amber. Rana's forces were defeated in 6 hours.