Daily Current Affairs for Government Exams:
Today Current Affairs:11th May 2020 for UPSC IAS exams, State PSC exams, SSC CGL, State SSC, RRB, Railways, Banking Exam & IBPS, etc
Contents:
Inter-State Migrant Workmen (Regulation of Employment and Conditions of Service) Act, 1979:
Pakistan-occupied Kashmir (PoK):
Ultraviolet germicidal radiation (UVGI):
Gopal Krishna Gokhale
Maharana Pratap
Other important current affairs
1.Inter-State Migrant Workmen (Regulation of Employment and Conditions of Service) Act, 1979: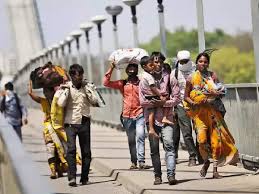 Following the novel coronavirus pandemic, the nationwide lockdown announced on March 24 at short notice has caused immense distress to migrant workers around the country.
Those working in the field of labor welfare have recalled the Inter-State Migrant Workmen Act, 1979 to regulate the employment and working conditions of inter-State migrants, but feel that the lack of serious implementation has led to their rights being ignored.
Key provisions of the Act:
The Act seeks to regulate the employment of inter-State migrants and their conditions of service.
It envisages a system of registration of such establishments.
The principal employer is prohibited from employing inter-State workmen without a certificate of registration from the relevant authority.
The law also lays down that every contractor who recruits workmen from one State for deployment in another State should obtain a license to do so.
Contractors are bound by certain conditions.
These include committing them to provide terms and conditions of the agreement or any other arrangement on the basis of which they recruit workers.
It is applicable to every establishment that employs five or more migrant workmen from other States; or if it had employed five or more such workmen on any day in the preceding 12 months.
It is also applicable to contractors who employed a similar number of inter-State workmen.
The Act would apply regardless of whether the five or more workmen were in addition to others employed in the establishment or by the contractors.
2. Pakistan-occupied Kashmir (PoK):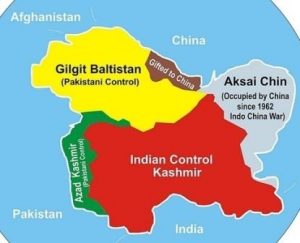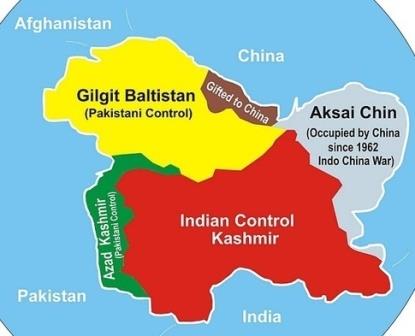 The India Meteorological Department has started mentioning areas in Pakistan-occupied Kashmir (PoK) — Gilgit-Baltistan and Muzaffarabad — in its regional forecast bulletin as part of its Jammu & Kashmir Met subdivision.
Though the IMD had been mentioning PoK areas in its national forecast for the last six months after J&K's bifurcation last year, its regional forecasts started specifying the areas explicitly in its bulletins from May 5.
The move assumes significance, considering India's official position that PoK belongs to India.
The inclusion of Muzaffarabad and Gilgit-Baltistan comes amid Pakistan's Supreme Court allowing elections in Gilgit-Baltistan recently, to which India had strongly reacted.
Pakistan-occupied Kashmir (POK):
Pakistan-occupied Kashmir (POK) historically belonged to the erstwhile princely state of Jammu and Kashmir.
This territory has been under Pakistan's unlawful control since October 1947.
POK comprises the so-called Azad Kashmir and Gilgit-Baltistan and has remained amorphous.
The Trans Karakoram Tract, comprising Shaksgam from Baltistan and Raskam from Gilgit, which Pakistan ceded to China in 1963, is also a part of POK. China promised to assist Pakistan in building the Karakoram Highway as a payoff.
Muzaffarabad is the capital of the so-called Azad Kashmir (AJK).
3.Ultraviolet germicidal radiation (UVGI):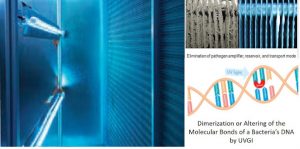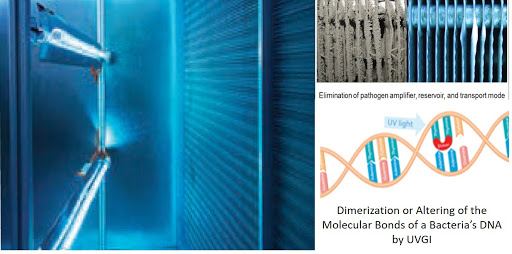 Scientists are studying the use of ultraviolet germicidal radiation (UVGI) to detect Coronavirus in schools, restaurants, and other public places.
Through this method, ultraviolet (UV) lights would be able to disinfect contaminated public spaces to stop the transmission of the virus.
UV light from the sun has shorter wavelengths than visible light and, therefore, is not visible to the naked eye.
The full spectrum of UV radiation is sourced from the sun and can be subdivided into UV-A, UV-B and UV-C rays.
In this spectrum, UV-C rays are the most harmful and are completely absorbed by the Earth's atmosphere.
While both UV-A and UV-B rays are harmful, exposure to UV-B rays can cause DNA and cellular damage in living organisms.
Increased exposure to it can cause cells to become carcinogenic, thereby increasing the risk of getting cancer.
UVGI uses the "destructive properties" of UV light to target pathogens.
UVGI replicates UV wavelengths that disinfect contaminated spaces, air, and water.
UVGI lamps can also be installed in the corners of a room and alternatively, can be installed in air ducts of ventilation systems or portable or fixed air cleaners.
4. Gopal Krishna Gokhale: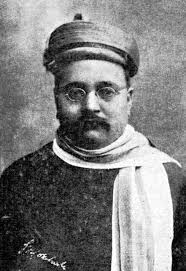 PM paid tributes to Gopal Krishna Gokhale on his birth anniversary. He was born on 9 May 1866.
Gopal Krishna Gokhale was an Indian political leader, a social reformer during the Indian Independence Movement, and Mahatma Gandhi's political mentor.
Gokhale campaigned for Indian self-rule and also social reform.
He was the leader of the moderate faction of the Congress party that advocated reforms by working with existing government institutions
Contributions:
He gave budget speeches as a member of the Imperial Legislative Council.
He contributed articles to the English weekly Mahratta.
He served as Secretary of the Deccan Education Society.
After being given charge of the Bombay Provincial Conference in 1893, he was elected to the Senate of the Bombay University.
He visited Ireland and arranged for Irish nationalist Alfred Webb to serve as the President of the Indian National Congress in 1894.
As a member of the Pune Municipality, twice elected its president, Gokhale continued to strive to solve the problems of the poor, and those who came to him with grievances.
Gokhale also published a daily newspaper entitled Jnanaprakash, which allowed him to voice his reformist views on politics and society.
He was later elected to the Council of India of the Governor-General of India in 1903.
He was appointed as the Companion of the Order of the Indian Empire in 1904 New Year's Honours List.
In 1905, he founded the Servants of India Society, which trained people to be selfless workers so they could work for the common good of the people.
He was also elected as the President of the Indian National Congress.
He was instrumental in the formation of the Minto-Morley Reforms of 1909, which eventually became law.
Gokhale was a mentor to both Mohammed Jinnah and Mahatma Gandhi. Mahatma Gandhi even wrote a book called, 'Gokhale, My Political Guru'.
His core beliefs about the importance of political liberty, social reform, and economic progress for all Indians are still relevant to our times.
5.480th Birth Anniversary of Maharana Pratap: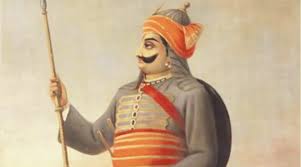 Recently, the Prime Minister and Vice President of India paid tributes to Maharana Pratap on his 480th birth anniversary.
Maharana Pratap
Rana Pratap Singh also is known as Maharana Pratap was born on May 9th, 1540 in Kumbhalgarh, Rajasthan.
He was the 13th King of Mewar and was the eldest son of Udai Singh II
Maharana Udai Singh II ruled the kingdom of Mewar, with his capital at Chittor.
Udai Singh II was also a founder of the city of Udaipur (Rajasthan).
Battle of Haldighati:
The Battle of Haldighati was fought in 1576 between Rana Pratap Singh of Mewar and Raja Man Singh of Amber who was the general of the Mughal emperor Akbar.
Maharana Pratap fought a brave war but was defeated by Mughal forces.
It is said that Maharana Pratap's loyal horse named Chetak, gave up his life as the Maharana was leaving the battlefield.
After 1579, the Mughal pressure relaxed over Mewar and Pratap recovered Western Mewar including Kumbhalgarh, Udaipur, and Gogunda.
During this period, he also built a new capital, Chavand, near modern Dungarpur.
Other important current affairs:
1.Prana Vayu program:
The Bengaluru city corporation has launched Pranavayu program to create awareness on the need to self examine the respiratory health for Bangaloreans..
Several deaths due to COVID-19 are reported due to Severe Acute Respiratory illness (SARI).
Prana Vayu awareness program is an attempt to help people with low oxygen levels in their blood to get themselves checked early before their ailments become fatal.
2. The Council of Scientific and Industrial Research's Institute of Genomics and Integrative Biology (CSIR-IGIB) has developed India's first paper strip test for Covid-19 namely, 'Feluda'.
The Feluda is a paper strip test that detects the coronavirus in an hour.
It is expected to help to fulfill an urgent need for rapid testing in India.
It is the first such indigenous test kit to be developed in India based on Clustered Regularly Interspaced Short Palindromic Repeats (CRISPR) technology.
CRISPR is a gene-editing technology, which replicates natural defense mechanisms in bacteria to fight virus attacks, using a special protein called Cas9.
CRISPR-Cas9 technology behaves like a cut-and-paste mechanism on DNA strands that contain genetic information.
The specific location of the genetic codes that need to be changed, or edited, is identified on the DNA strand, and then, using the Cas9 protein, which acts like a pair of scissors, that location is cut off from the strand.
A DNA strand, when broken, has a natural tendency to repair itself. Scientists intervene during this auto-repair process, supplying the desired sequence of genetic codes that binds itself with the broken DNA strand.
3. World Health Organization (WHO) and the UN's postal agency released a commemorative postage stamp on the 40th anniversary of the eradication of smallpox.
Smallpox was an infectious disease caused by one of two virus variants, Variola major and Variola minor.
It was contagious i.e. spread from one person to another.
The initial symptoms of the disease included fever and vomiting.
This was followed by the formation of sores in the mouth and a skin rash.
Over a number of days, the skin rash turned into characteristic fluid-filled bumps with a dent in the center.
The risk of death following contracting the disease was about 30%, with higher rates among babies.
The last naturally occurring case was diagnosed in October 1977, and the World Health Organization (WHO) certified the global eradication of the disease in 1980.
Smallpox is one of two infectious diseases to have been eradicated, the other being rinderpest in 2011.
Edward Jenner (1749 – 1823) was an English physician who was a contributor to the development of the smallpox vaccine.
4. According to a recent study by ecologists in the Wildlife Institute of India, Dehradun, over 90% of the potential distribution of the Sal forest tortoise falls outside the current protected area's network.
Scientific name: Indotestudo elongate.
Common name: Elongated tortoise, Yellow Tortoise, and Sal forest tortoise.
Distribution: It is a species of tortoise found in Southeast Asia and parts of the Indian Subcontinent, particularly Northeast India.
Physical description: These up to 1 foot-long tortoise have elongated somewhat narrow carapaces and yellow heads. Shells are typically a pale tannish-yellow to caramel color, with blotches of black.
IUCN Red List Status: Critically Endangered.
According to the IUCN, the population of the species may have fallen by about 80% in the last three generations (90 years).
It is heavily hunted for food and collected both for local use, such as decorative masks, and international wildlife trade.
In China, a mixture, made by grinding up the tortoise's shell, also serves as an aphrodisiac.
5. According to the 'Report on Management of Foreign Exchange Reserves', the Reserve Bank of India's total holdings of gold reached 653.01 tonnes in the financial year 2019-20.
The Reserve Bank of India publishes half-yearly reports on the management of foreign exchange reserves as part of its efforts towards enhanced transparency and levels of disclosure.
These reports are prepared half-yearly with reference to the position as at end-March and end-September each year.
The RBI's total gold reserves were 612.56 tonnes in the preceding fiscal ended in March 2019.
The addition of 40.45 tonnes of gold has raised the value of gold reserves to $30.57 billion by March 2020 from $23.07 billion in March 2019.
The share of gold in the total foreign exchange (forex) reserves rose from about 5.59% as of March 2019 to about 6.40% by March 2020.
6. National Technology Day:
President Ram Nath Kovind greeted the scientific community on National Technology Day (May 11, 2020).
This year, the focus will be on rebooting the economy through Science and Technology.
The Technology Development Board (TDB) a statutory body of the Department of Science & Technology (DST) celebrates May 11 every year as National Technology Day to commemorate achievements of innovations and technological excellence in the country.
The day has a historical perspective:
On May 11, 1998, India successfully carried out nuclear tests at Pokhran.
The first indigenous aircraft "Hansa-3" was test flown at Bangalore on this day; and
India also performed a successful test firing of the Trishul missile on the same day.
Since 1999, the day is being celebrated as National Technology Day.
7. Ministry of Railways has clarified that it has no plans to shift Indian Railways Institute for Mechanical and Electrical Engineering (IRIMEE) from Jamalpur to Lucknow. Any Media reports to this effect are incorrect and misleading and do not have the approval of the Ministry of Railways.
IRIMEE is one of the six Centralized Training Institutes of Indian Railways functioning for the training of Railway Officers.
Location: It is located at Jamalpur in Munger district of Bihar.
Background: Its history dates back to the year 1888 when it was established as a Technical School. The training of Mechanical Engineers for Indian Railways commenced in the year 1927.
Working: It presently conducts training courses for in-service Mechanical & M&C Officers and supervisors and appreciation courses in Mechanical Engineering for officers of other disciplines in Indian Railways.
8. Spirulina groundnut Chikki:
Developed by Mysuru-based Central Food Technological Research Institute (CFTRI).
It can provide micro-nutrients and boost the immunity of people during this time of the pandemic.
Spirulina is a biomass of cyanobacteria (blue-green algae) that can be consumed by humans and animals
9. SwasthVayu:
National Aerospace Laboratories (NAL), Bangalore has developed a BiPAP ventilator named SwasthVayu.
It is a non-invasive breathing support device, for the use of non-critical non-ICU cases of Covid-19.
BiPAP stands for Bilevel Positive Airway Pressure. It is a type of positive pressure ventilator.