17th Edition Of ANUTEC: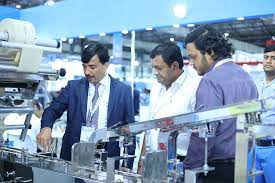 At the 17th edition of ANUTEC – International FoodTec India, held in Mumbai, prominent figures from the industry and government unveiled a promising future for the food processing sector in India.
It is on a remarkable trajectory of growth, poised to become one of the key drivers of the nation's economy.
The food processing sector is a crucial component of the overall food supply chain.
It involves the transformation of raw agricultural and livestock products into processed and value-added food products that are suitable for consumption.
This sector encompasses a wide range of activities, technologies, and processes aimed at making food products safer, more convenient, and longer-lasting, while also enhancing their flavor and nutritional value.
The Food processing sector significantly contributes to India's economy, accounting for 13% of exports and 6% of industrial investment.
The sector has attracted substantial foreign direct investments (FDI), with USD 4.18 billion pouring in from 2014 to 2020, indicating confidence in its future prospects.
It is expected to generate a whopping 9 million jobs by 2024.
Also, by 2030, India is set to become the world's fifth-largest consumer of food and food technology, as household consumption quadruples.